There's no better way to jump into things with both feet than going to a fiber festival! My first show as the official owner of Strauch was Kentucky Sheep and Fiber Festival (KSFF) in Lexington, KY the weekend of May 18th & 19th. Otto and Joanne were on hand to help as we joined our friends at The Woolery to give live demos at this show!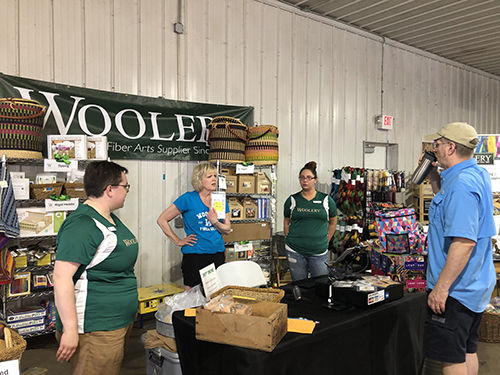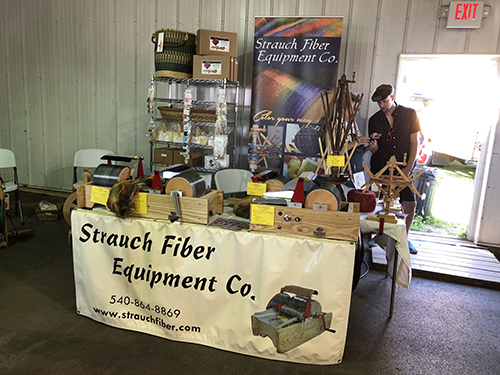 It's possible that a love for all things fiber is contagious, because I found myself learning how to spin on a wheel before the weekend was up (yes, I am a "shoes-on" spinner!).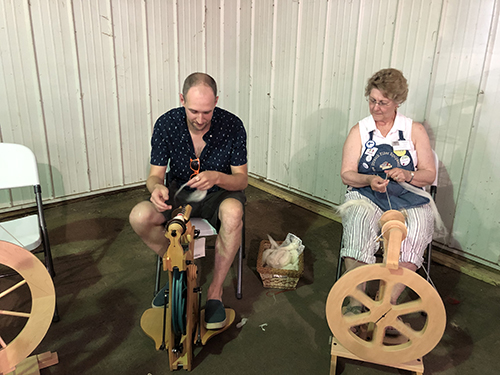 I found some time to explore the marketplace to see what kinds of yarns, fibers, and other fiber-related tools and accessories could be found.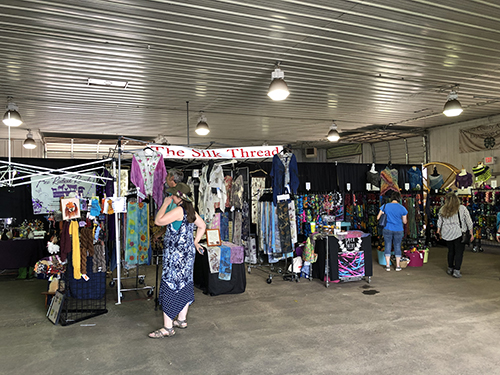 I met a lot of interesting people at the show, and it was particularly exciting to meet the next generation of fiber enthusiasts! Here's a group of kids learning what a drum carder does; their teacher is Sister Margaret-Mary of St Joseph Academy in Walton, KY.  Although she's 95% blind, she uses sophisticated computer programs to help her function within the fiber community. Amazing!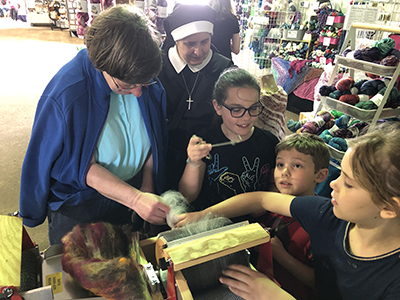 Not too long after KSFF, we headed to Sparta, NC for the Blue Ridge Fiber Festival on June 7th and 8th (Subaru Outbacks are the "official" mode of transport for Strauch!).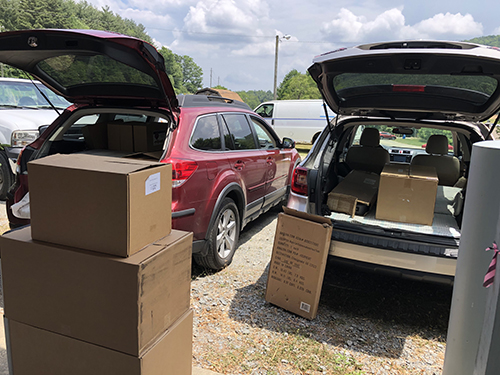 Joanne helped with setup while Otto was put in charge of photos to make sure my second-ever fiber festival was properly documented.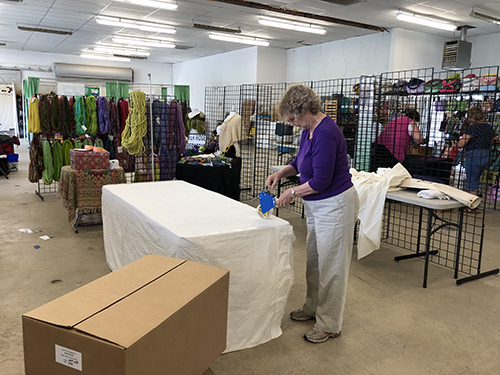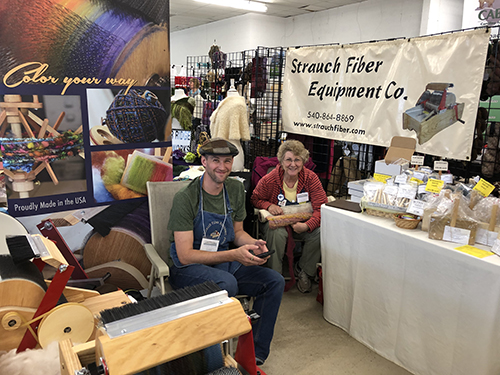 Live demos are what it's all about, and here, Joanne is ready to put the Finest through its paces while a customer looks on. Seeing is believing!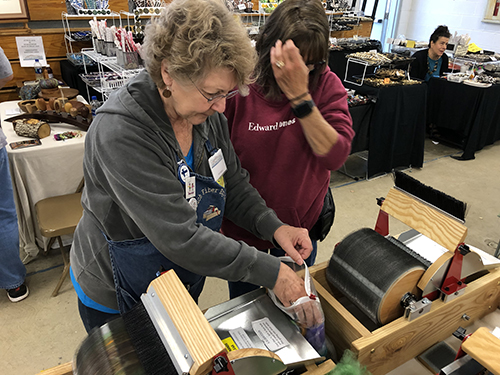 For anyone who simply couldn't wait to start using their yarn until they got home (no judgements!), we provided a courtesy yarn winding station.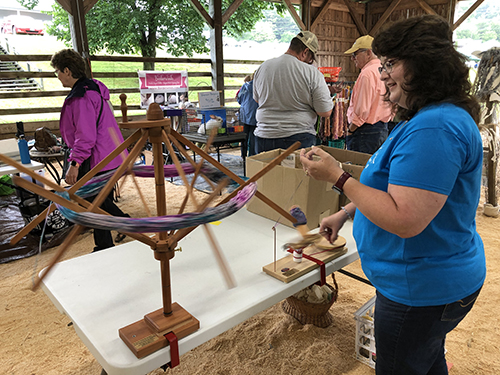 I've enjoyed getting to familiarize myself with all of the fiber-producing animals at each show, too. There is so much to learn!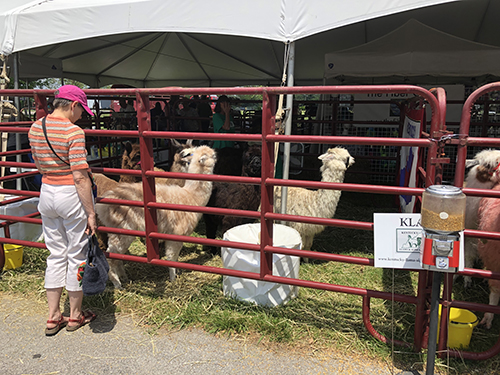 In my next blog post, I'll be sharing the process of learning the ropes here at Strauch and relocating the business to Hickory, NC. You can also keep tabs on Facebook or Instagram, or click here to sign up for the Strauch monthly newsletter!
Like this post? Pin it!