As the 2019 fiber festival season winds down, we'd like to check in and share a few snapshots from our most recent appearances at the Shenandoah Fiber Festival, Fall Fiber Festival and Southeastern Animal Fiber Fair (SAFF)!
Preparation is key for each show – here are some Jumbo Ball Winders that are almost ready for their new forever home: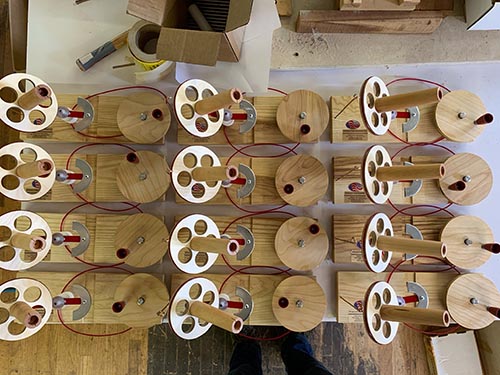 We had a great time at the Shenandoah Fiber Festival, which took place Sept. 28 & 29 in Berryville, Virginia. It's always fun to chat with Strauch fans while showing them how our tools and equipment can make processing fiber and winding yarns easier!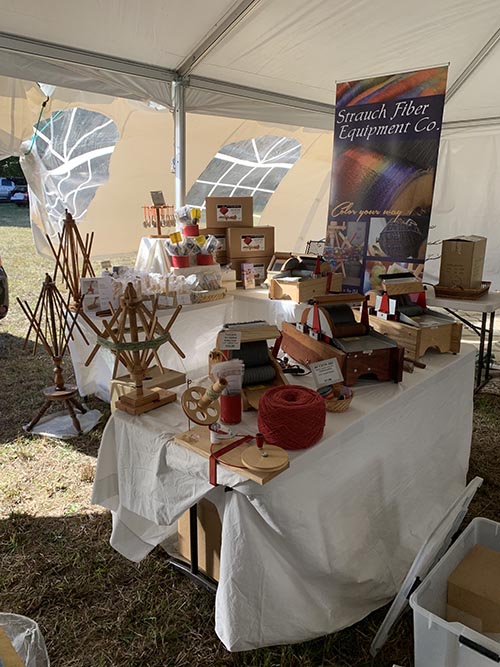 At the Fall Fiber Festival in Montpelier, Virginia the following weekend, we happened upon a booth with a familiar sight inviting us in: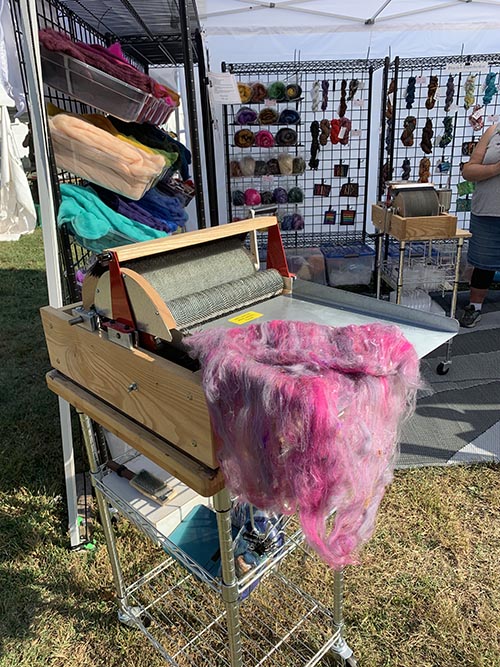 That beautiful Strauch Double Wide Drum carder belongs to Liza from The Foldout Cat, a small business focusing on fiber and freestyle Saori weaving. Her booth was filled with beautiful colors and fibers which could be blended into beautiful batts on the spot!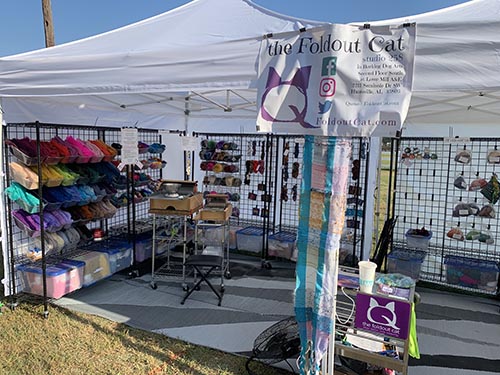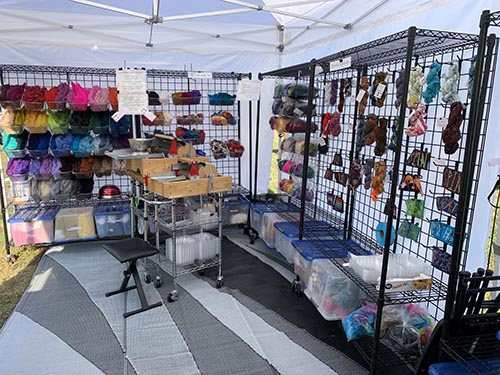 Seeing the animals that produce the fibers we love is another reason we enjoy fiber festivals! We've seen sheep, alpacas, goats and more throughout 2019 alone. Here are a few shots from these most recent shows: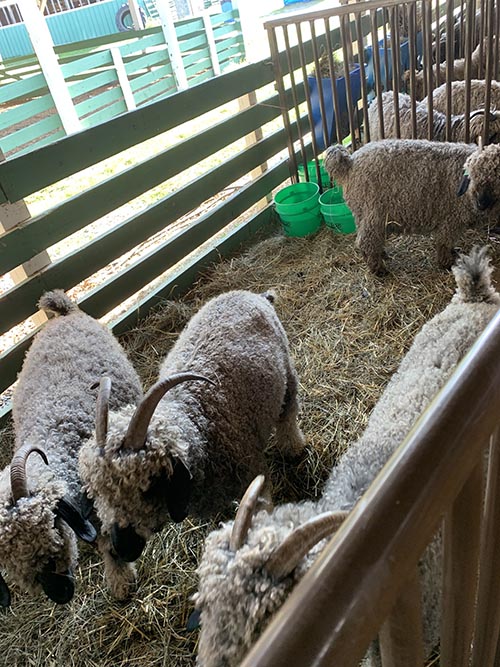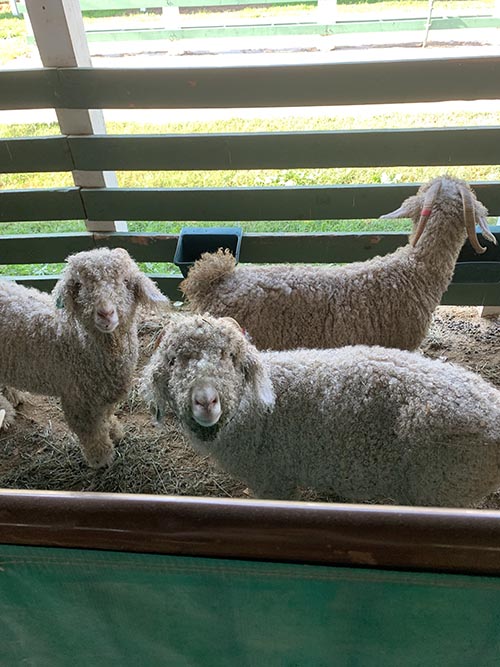 For a truly "fleece to fiber" experience, you can shop for fleece by the bagful, sorted by breed, fiber grade, or use: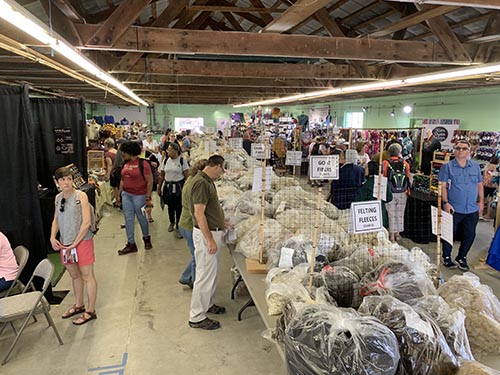 If you're lucky, you can watch a real pro evaluate and prepare a fleece for processing, which is always a great learning experience!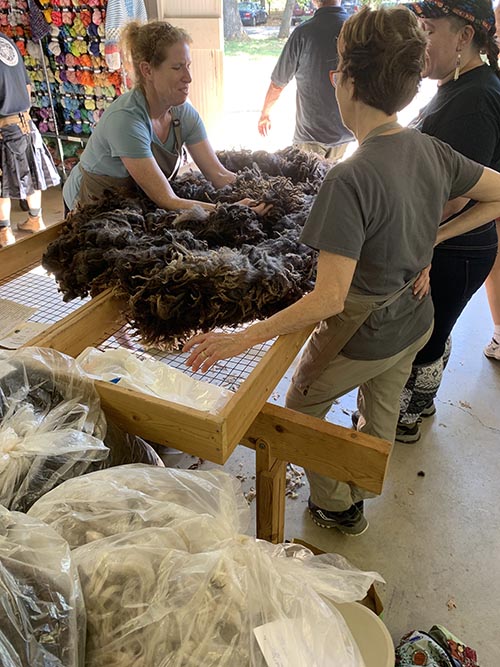 Our final show for 2019 was the Southeastern Animal Fiber Fair in Fletcher, NC this past weekend. We had a great time at this show, which is always a busy one to close out the season. This year's show hall did not disappoint, it was filled with plenty of inspiration!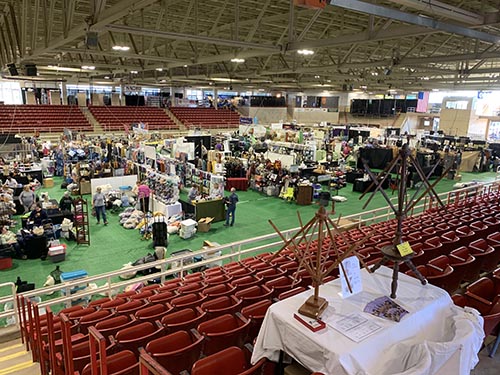 We were hosted by our friends at The Earth Guild, and here is our corner of the booth, ready for shoppers: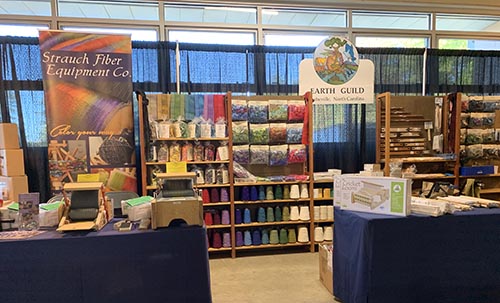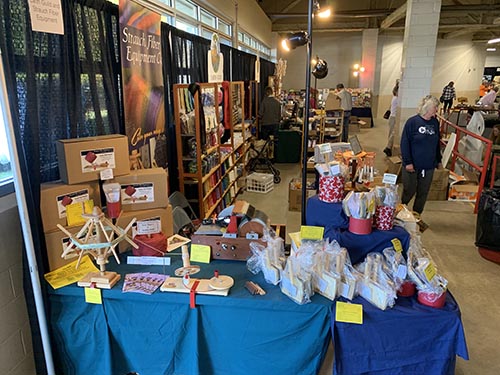 Mike's daughter helped out, making sure that the ball winder was properly set up for winding demos.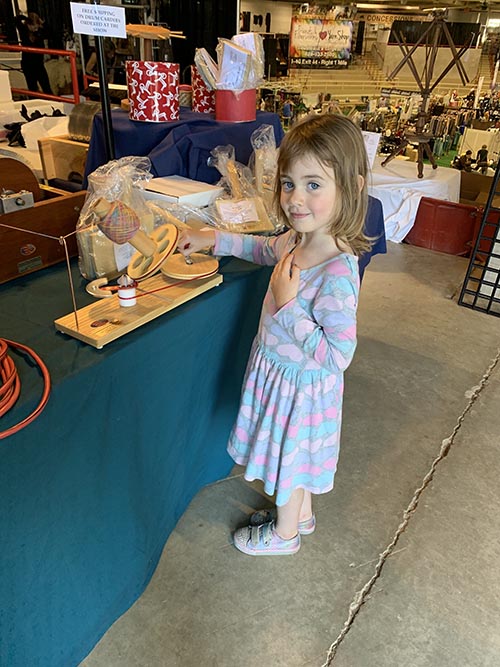 And of course, you're bound to run into a fiber animal or two along the way. At this year's show, we met a very large and fluffy angora rabbit!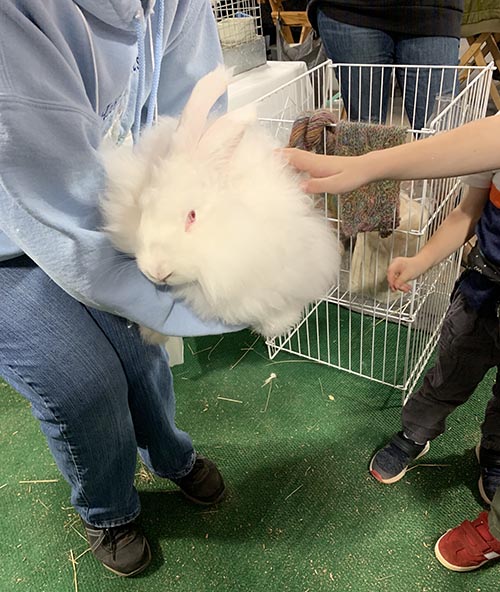 We'll be adding shows for 2020 soon; in the meantime, you can keep tabs on Facebook or Instagram, or click here to sign up for the Strauch monthly newsletter!
Like this post? Pin it!