We Handcraft It All With You In Mind.
www.spinoffmagazine.com
Published four times a year, Spin•Off magazine features articles about the ancient and thriving craft of spinning. Includes projects showing all the wonderful things you can make with handspun yarn.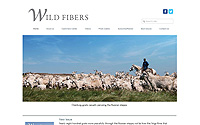 www.wildfibersmagazine.com
In January 2004, the first issue of Wild Fibers rolled off the press packed with pictures, passion, and typos. In the years that followed, Wild Fibers has earned the reputation as the "National Geographic of fibers."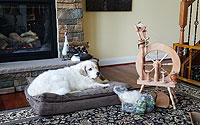 www.petpals4ever.com
We are a small business in Maryland catering to pet lovers in a very unique way. Having an abundance of hair from my Great Pyrenees prompted me to spin it and see what I could make with it. The results were amazing and a new business was born! I can handspin your pet's hair into yarn that can be made into a remembrance piece or a matching accessory. Please visit my website and contact me to learn what we can do with your pet.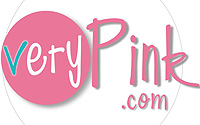 youtube.com/verypinkknits
An informative knitters site. Visit her blog, links to her knitting patterns, as well as study techniques and tutorial videos.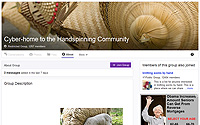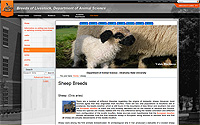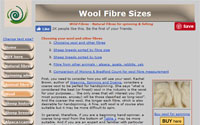 www.wildfibres.co.uk/html/fibre_size.html
Here is an excellent compilation of animal fiber comparisons. The vast amount of information is divided among four tables:
Table 1. Fibre sizes for common sheep breeds sorted on size
Table 2. Fibre sizes for common sheep breeds sorted on sheep breed
Table 3. Fibre sizes for other fibre animals sorted on type
Table 4. Comparing two common methods of measuring thickness of wool fibre