At the start of this month, we attended a brand new event called the Blue Ridge Fiber Festival, which took place in a small mountain town in North Carolina.
As you know, we have attended many fiber-related events over the years, and this one in particular really knocked our socks off! We can't say enough great things about this festival, but we'll give it a try: first, let's talk about parking. There was ample space for vendors and festival goers alike:
Visitors were greeted by the friendly folks in the welcome tent…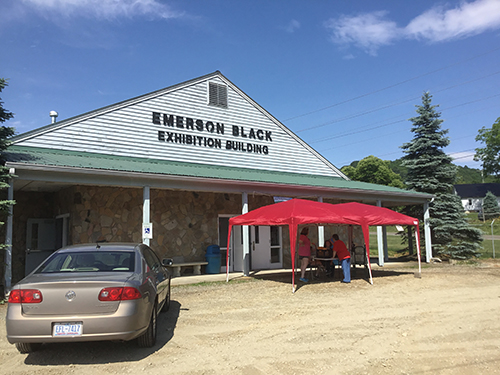 Which lead directly into the building where our booth was located! Here we are setting up our booth: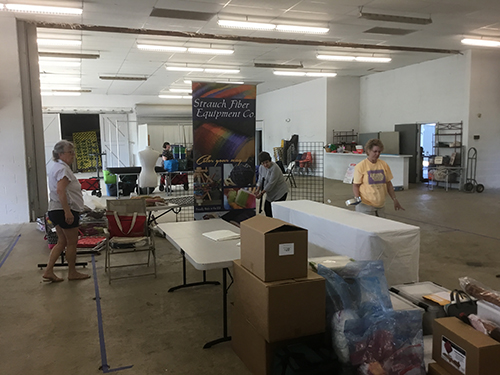 Ta-da! We're ready for shoppers!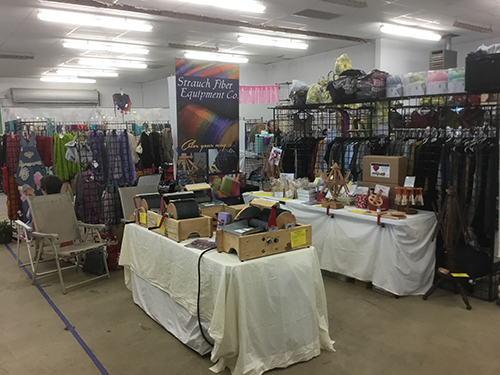 We were thoroughly impressed with the variety of goods for shoppers to browse: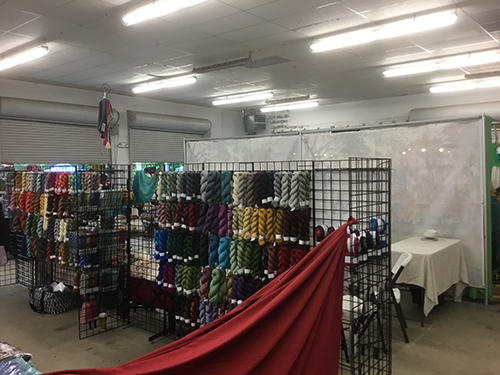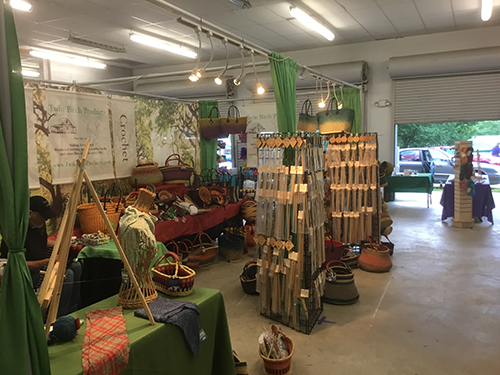 And let's not forget about the vendors located outdoors!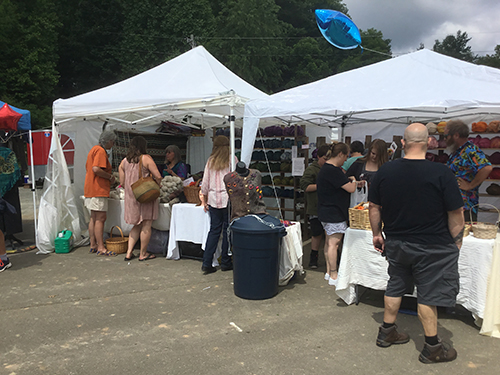 We were pleased to provide one of our ball winders and swifts for the complimentary ball winding station.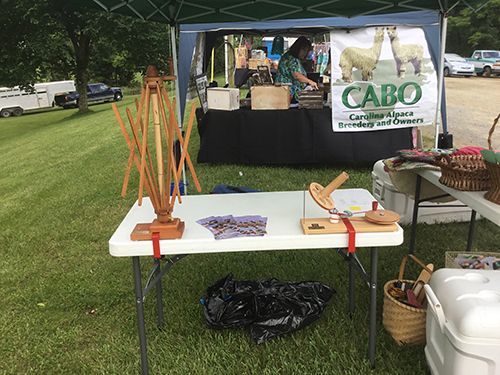 Back in the Strauch booth, Joanne was hard at work showing fiber artists how to expand their creativity: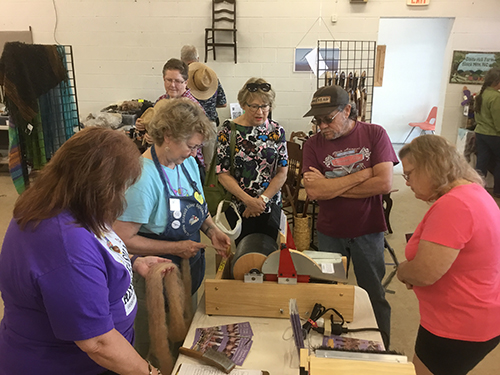 Getting to meet the animals which grow our favorite fibers is another thing we love about fiber festivals. The barn featured a variety of fiber producing animals, live shearing demonstrations for both sheep and alpacas, and photo opportunities with your favorite fiber farm animal. It was a great opportunity for children of all ages to learn where the fiber comes from and that the animals are not harmed.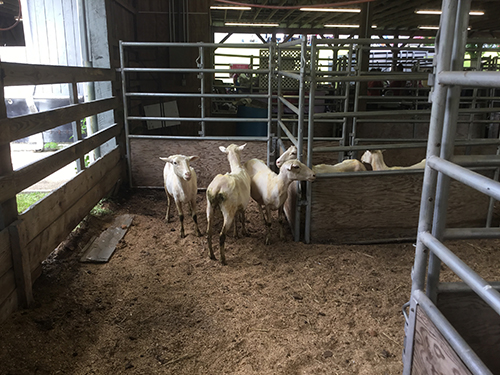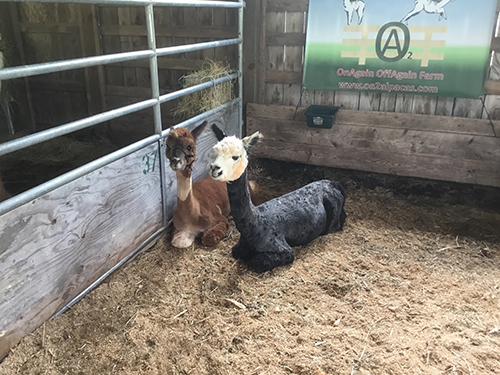 We are already making plans for next year's event – mark your calendars for June 7 & 8, 2019   and visit blueridgefiberfest.com for more info.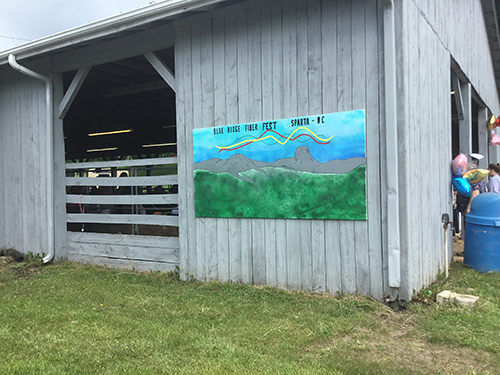 You can also watch our short video recap below for more fibery fun:
Our next engagement is the Fibernate Farmer's Market on July 28, 2018 in Falls Church, VA. Click here to see our full event calendar for 2018; we hope to see you soon!
Like this post? Pin it!