Our yearly events calendar takes us far and wide, and quite often we meet some of our creative customers along the way. Earlier this year, we spent some time getting to know Emily Wohlscheid, the fiber artist behind Bricolage Studios, while attending the Ply Away Retreat in Kansas City, MO.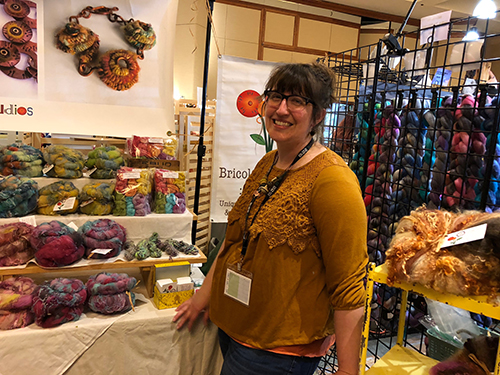 Emily uses both a Strauch Standard 205 and a Finest to make her beautiful batts, which are created from natural, repurposed and upcycled fibers. Each carefully blended batt is highly textural, blending fibers such as BFL, Targhee and farm fleece with silk noils and salvage to create truly unique batts for spinning, felting, or even quilting!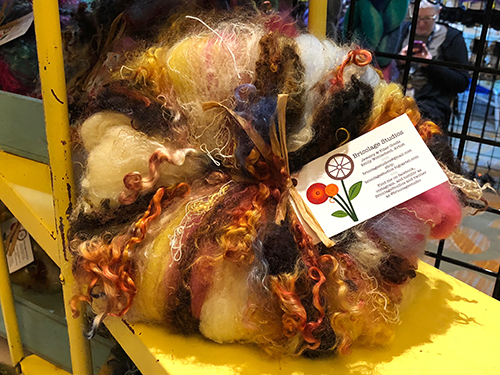 Some of her batts are wild with color and texture (such as the one shown above), to be spun into one-of-a-kind art yarns. The tonal batts shown below are a smooth blend of hand dyed commercial top in varied tones within a hue, with silk noils and salvage added to create a flecked, tweedy effect.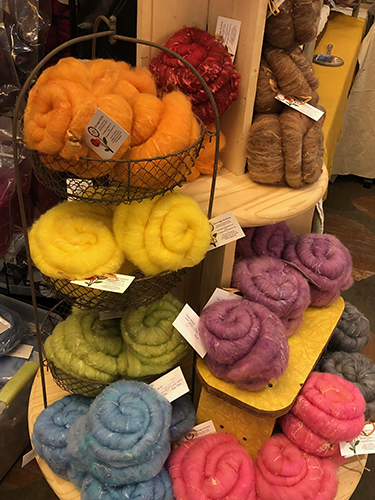 Emily admits that she occasionally keeps the batts she makes for herself, and we can certainly understand why!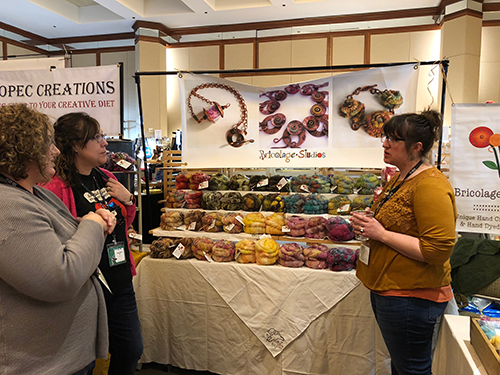 As our way of supporting the fiber arts community, we'll be featuring more talented makers here on our blog. If you use Strauch products in your creative business, we'd love to hear from you!
Like this post? Pin it!