Each July, spinners around the globe take part in the Tour de Fleece, a spin-along that challenges participants to spin every day that the athletes in the Tour de France ride. This is a fun way to practice your spinning skills and use up stash. Has your spinning wheel has been gathering dust? This is your chance to get in the habit of spinning a little bit every day to get back in the swing of things! For those who already spin everyday, why not challenge yourself to try new techniques, fibers, and stretch your limits? All spinners are welcome, and you can join a team or spin solo – anything goes as long as you're having fun with fiber!
This year, the Tour de Fleece starts on Saturday, July 6 and runs until Sunday July 28th, 2019, with scheduled rest days on Tuesday, July 16th and Monday, July 22. Challenge days are on Thursday, July 18 (Stage 12) and Friday, July 26th (Stage 19).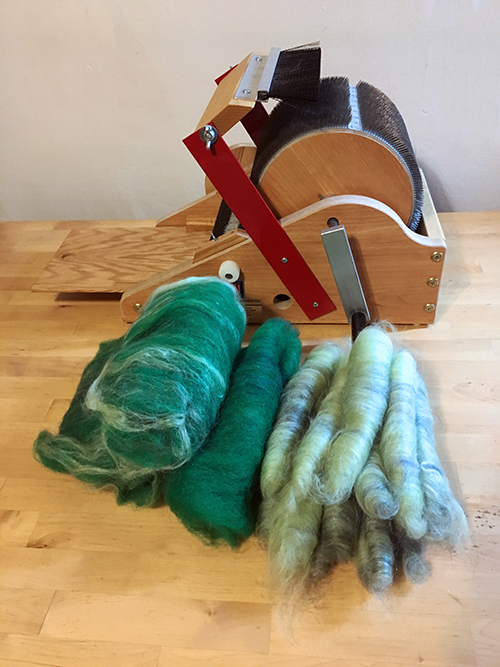 Here are some tips to help you prepare for this year's event:
Choose your team. There are 7 "official" teams to join here in the Tour de Fleece Ravelry group, and you don't have to pick just one! There are even more "unofficial" that you can join that are hosted in other Ravelry groups – just search forum threads for "Tour de Fleece" to find them!
Set goals. The purpose of this event is to challenge yourself and set goals. Spinning 10 minutes every day that the tour rides, setting a goal for yardage, or  trying a new technique or fiber could all be possibilities; whatever you choose, make sure that your goal is realistic enough that you don't get discouraged, but still pushes you to step out of your comfort zone.
Embrace the challenge within the challenge. On "challenge" days during the actual event (usually the toughest high mountain stage), spinners are encouraged to do something that is also difficult for them. Trying a new-to-you spinning technique or fiber are great choices for these days!
Prep fiber ahead of time. With your goals in mind, decide what you want to spin ahead of time so that you can prep fibers beforehand and focus on the task of spinning once the Tour de Fleece begins. Particularly if your goal is to spin through your stash or reach a specific yardage goal, you'll want to make sure that you've chosen fiber types and a preparation that is easy to spin – for example, batts! Now is the perfect time to break out your Strauch drum carder and get creative. If you need a little inspiration, check out our free Color Inspiration guide which features 10 colorful projects you can make on your Strauch drum carder. If you're new to drum carding, don't miss Drum Carding 101, our everything-you-need guide to carding beautiful batts like a pro!
Check & tune up spinning equipment. Just as the riders will be tuning up their bikes for the big task ahead, you'll want to ensure that your own spinning equipment is ready to go! If you'll be using a wheel, make sure that your bobbins are clear and your wheel is cleaned and oiled (refer to your manufacturer's instructions for other suggested maintenance tasks).
Keep track of what you spin. During events like the Tour de Fleece, it's easy to think you'll remember the exact fiber content or other details of your project later on. But we're willing to bet that the details will be fuzzy later on (pun intended), which is why we created two free printables to help you keep track of your projects from start to finish! Learn more about our Batt Planning Worksheet and Spinning Project tracker here.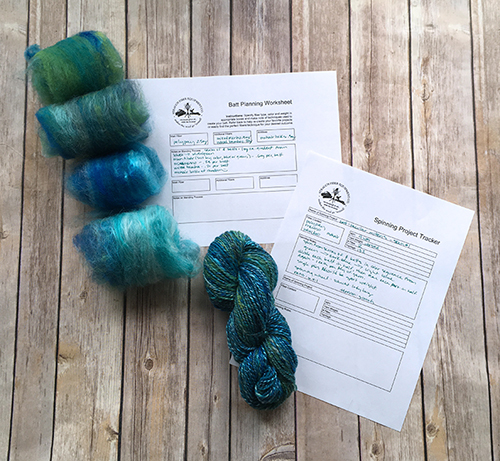 We'd love to see photos of your Tour de Fleece preparation and spinning, especially if you're using Strauch products along the way! Share them with us on social media using the #strauchfiber and #tourdefleece2019 hashtags. Happy Spinning!
Keep this cheat sheet handy – pin it on Pinterest!