What's your favorite thing about fall? Whether it's fiber festivals, trick or treating, or pumpkin spice everything, autumn is upon us! This month, we have the perfect batt project to help you celebrate: introducing the PSB, also known as the Pumpkin Spice Batt!
To card up a cornucopia of PSB's, you'll need a Strauch Drum Carder (we used a Strauch Petite), and 1/4 oz each of 4-5 fiber colors multiplied by the number of batts you want to make. In our sample palette shown below, we use natural/white, light tan, brick, burnt orange and cocoa brown fibers: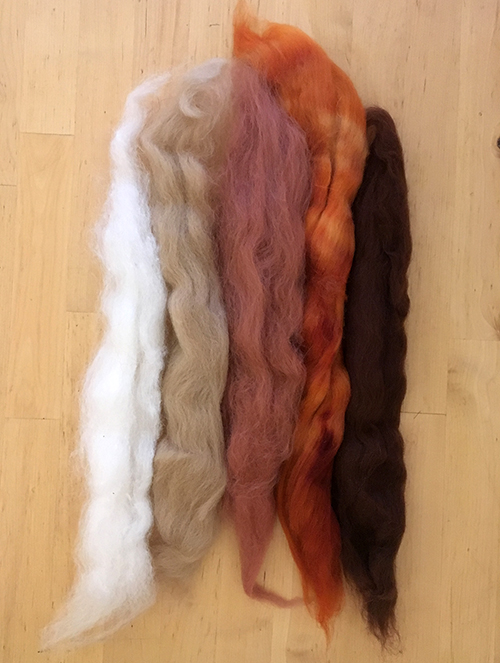 Begin by prepping your fiber into long strips, drafting it out a bit so that it is easier to pass through the carder. Then, decide what kind of batt you want to make!
Option 1: Layered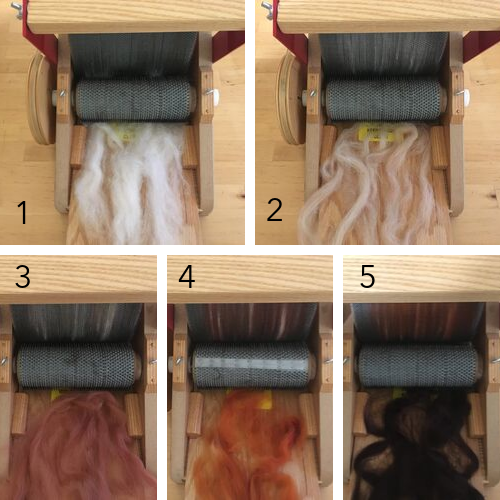 Feed your fibers into your carder, one color at a time, starting from light to dark (or vice versa). This creates a layered effect that allows you to spin a yarn that will have a bit of each color in it.
Click here for an in-depth tutorial on making layered batts!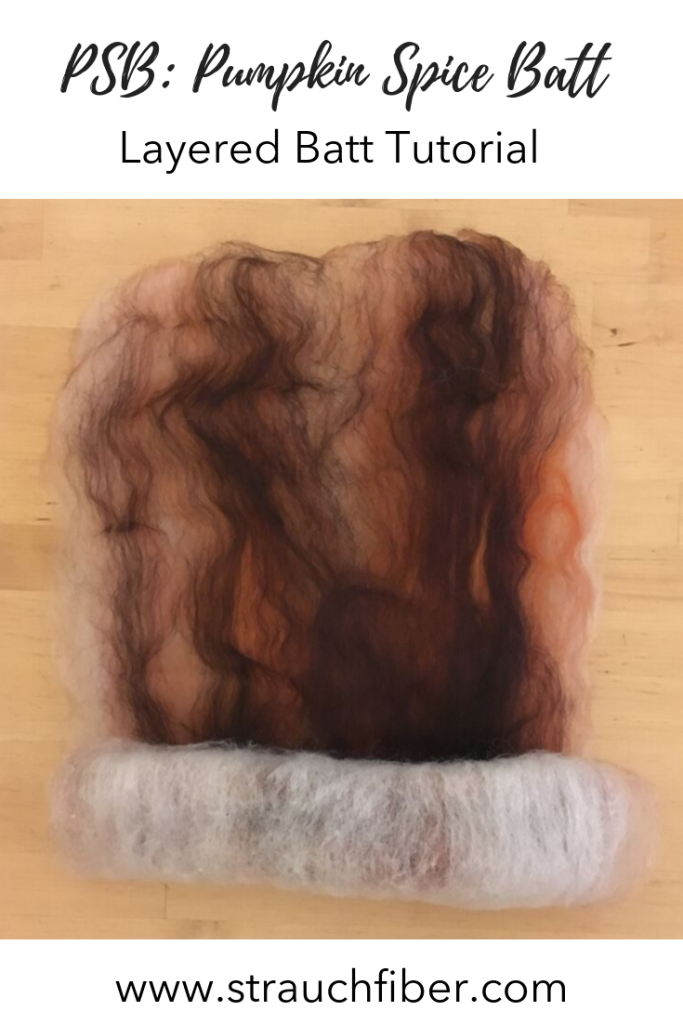 Option 2: Striped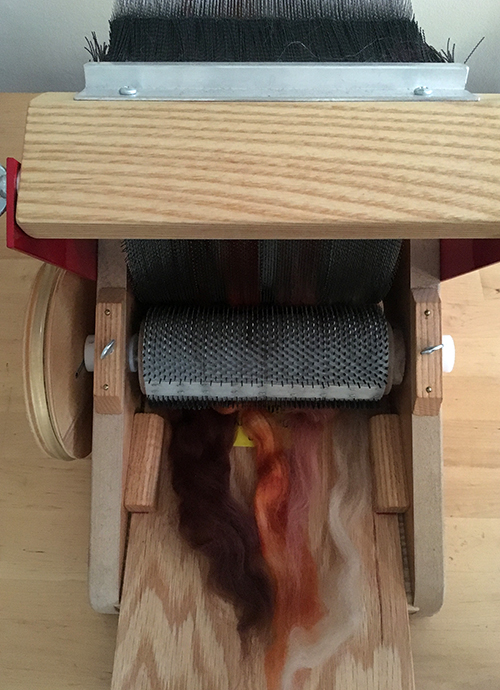 A maximum of 4 colors works best for this option if you are using a Petite; for drum carders that have a wider drum, you can use between 5-6 colors to create your stripes. Starting from left to right, place the fibers on the infeed tray in the order you wish your stripes to appear (as shown above).
Click here for an in-depth tutorial on making striped batts!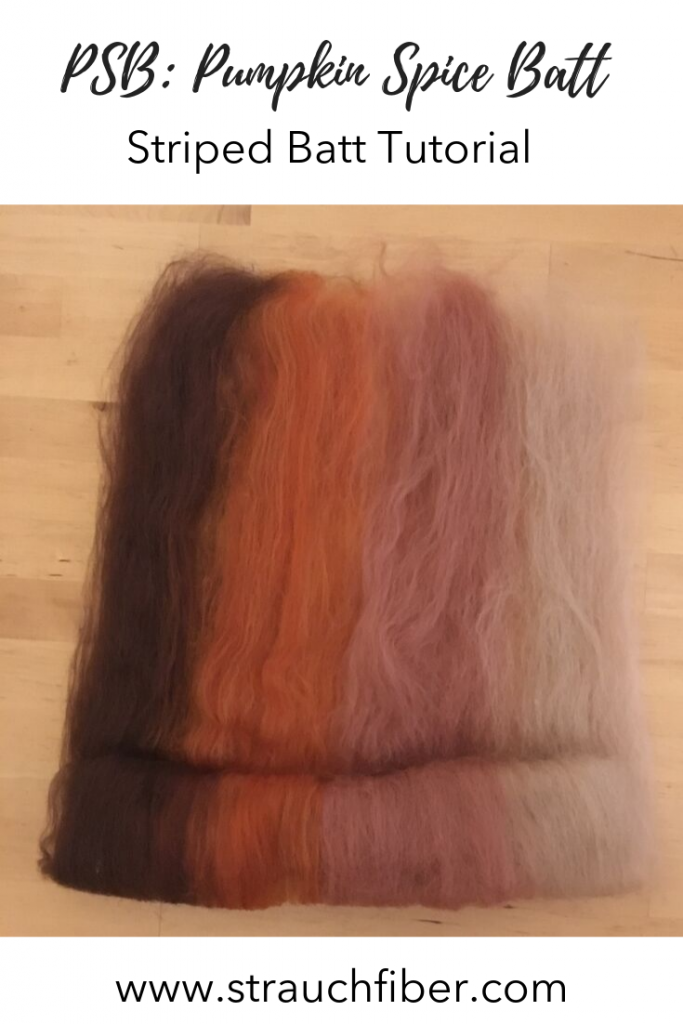 Option 3: Blended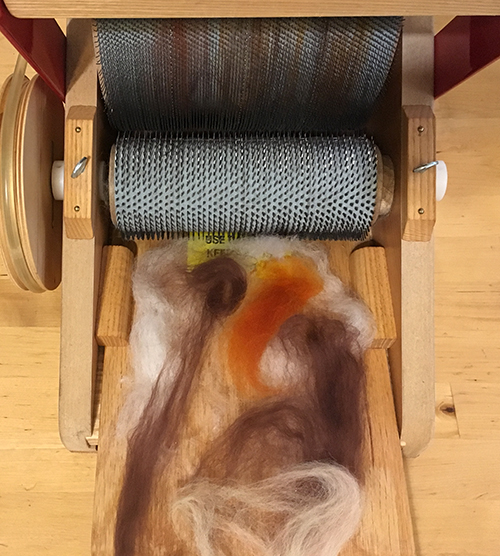 Also known as a heathered batt, this option will mix all of your colors together for a more muted effect. You will need to feed your selected colors through your drum carder in equal amounts to achieve a truly homogenous mix – but don't worry, if your batt isn't as blended as you like, you can always send it through your carder another time!
Click here and here for in-depth tutorials on making heathered batts!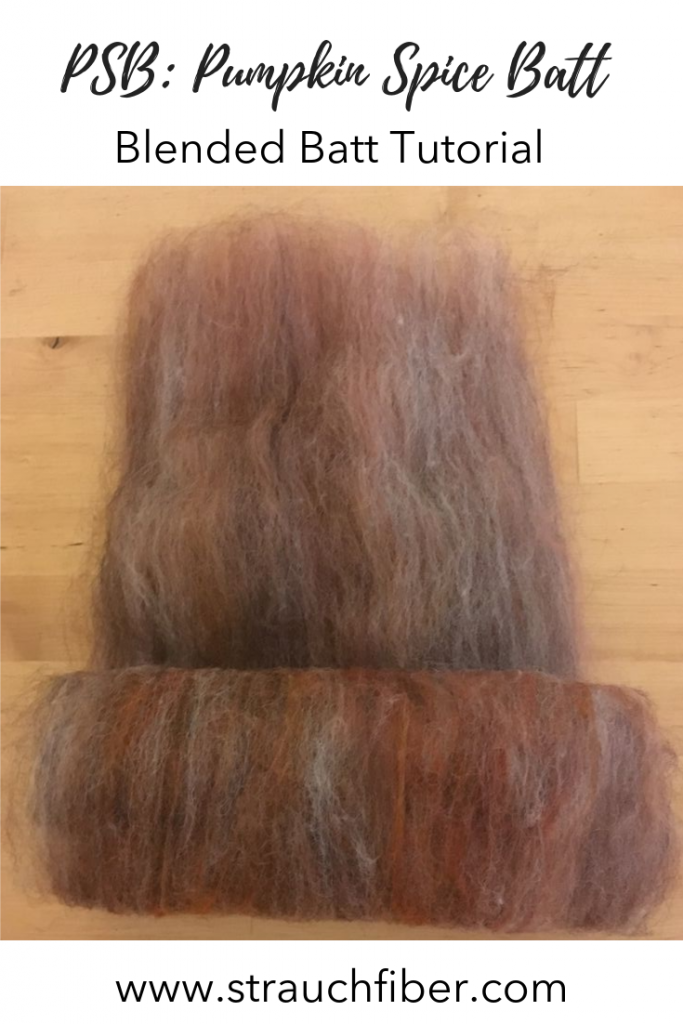 We'd love to see what you're carding and spinning over on Instagram – be sure to share your photos using the #strauchfiber hashtag!
Love this post? Pin it!