Today we'd like to show you how our carders are made. It all starts with American wood. The rough lumber is stored in one of the dry and protected barns.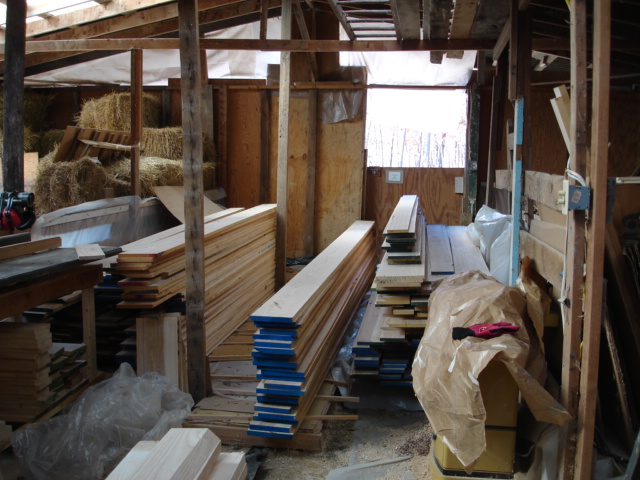 These building are where the carders are born.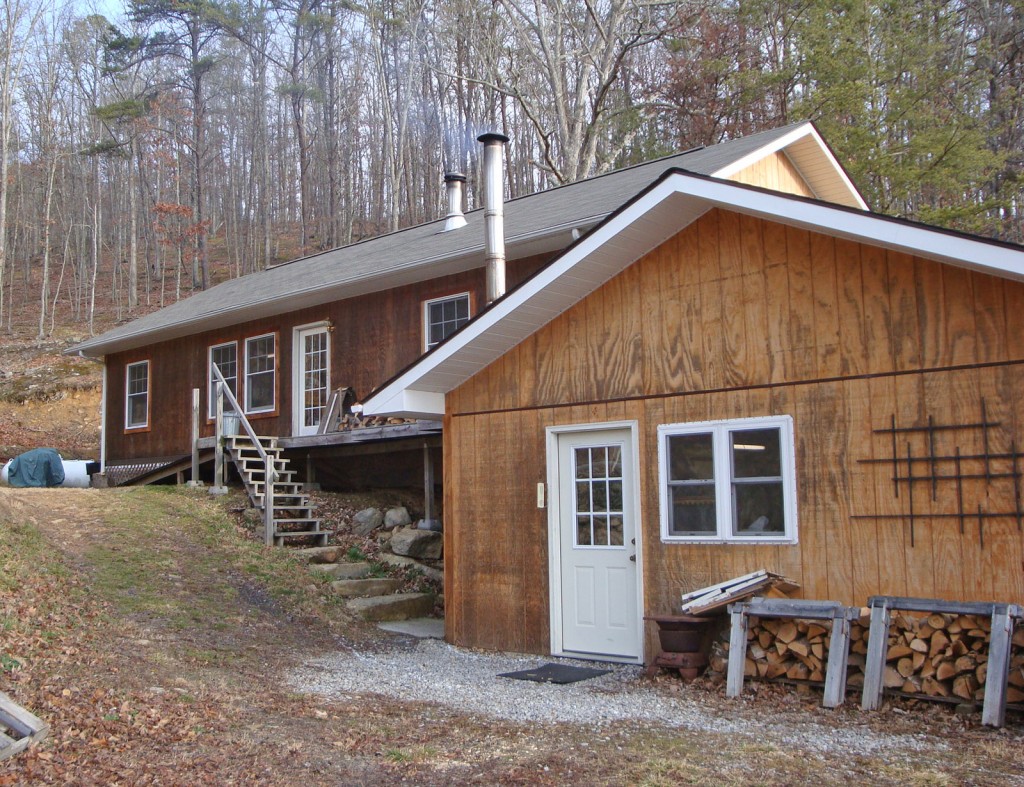 Next we cut the frame wood, and then it's ready for trimming.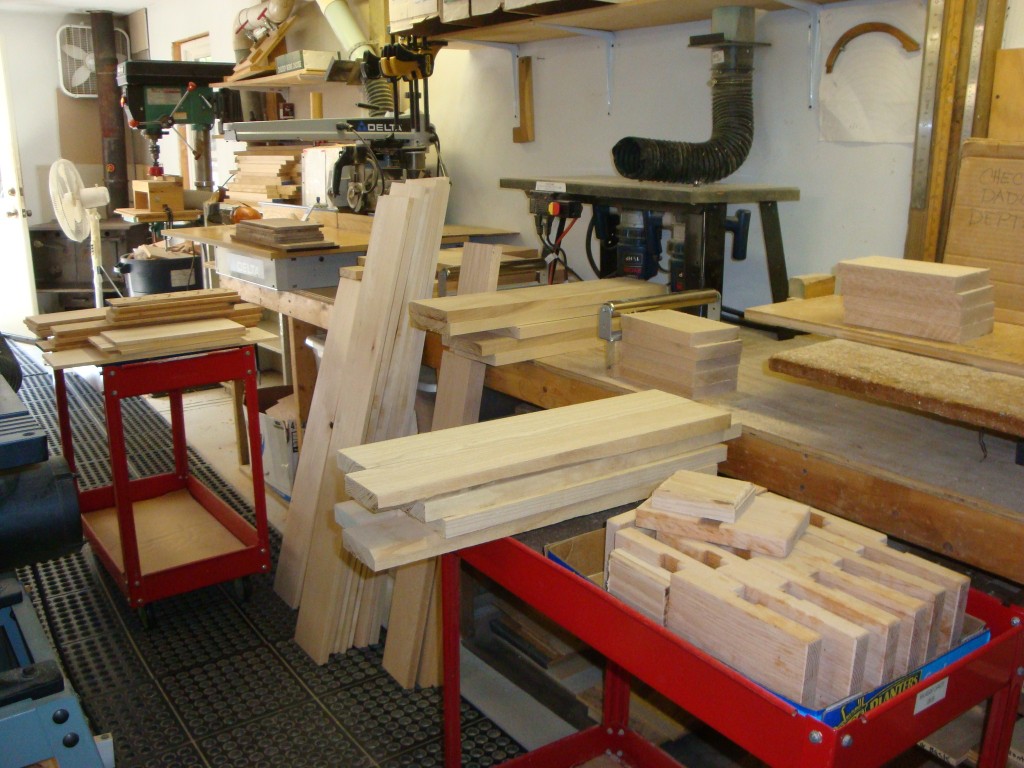 Carol is cutting the frames into proper lengths.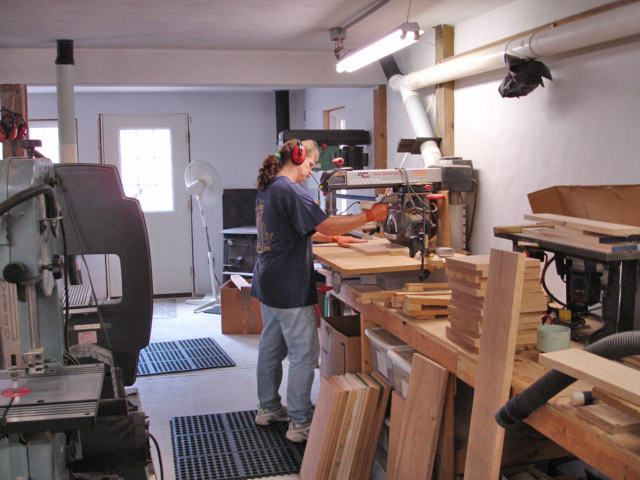 All the wood pieces are treated with Watco Danish oil before assembly.
The frames are built and ready to accept all the other parts.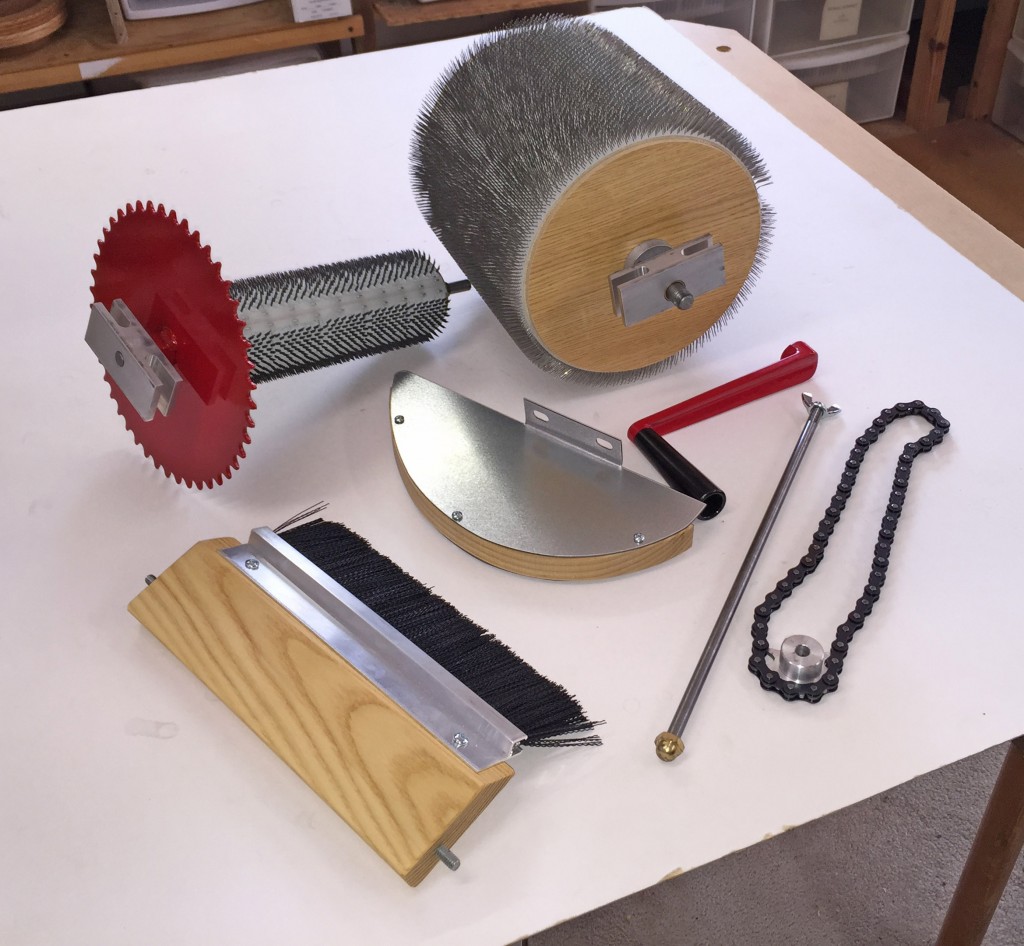 Put everything together and…we have a Finest!