If you've seen Joanne at a fiber festival or show over the last ten years, chances are you've seen her working on this project. Today, Joanne triumphantly shares her finished project, and how she made it from start to finish.
This epic project started when I couldn't find a 7 x 9 foot rug for my dining room.  So, I thought I could make one using the Locker Hook method, and all the roving I had made doing demos of our drum carders. I began planning in 2006 with no idea it would take over ten years to complete the project, and take hundreds of hours washing, dying and carding lots more fiber than I processed at our demos.
Matching some dye lots became an issue when the dye just wouldn't cooperate and I must admit I was discouraged and almost gave up. That meant large stretches of time when no progress was made. When I was inspired to blend my own dyes to get the colors I needed, I was off again on the next stage of the rug journey.  Originally it was to be made in 9 sections, sewn together as each piece was completed.  That changed after just 3 sections.  With all the problems matching colors I decided to finish it with just 2 more sections.  That way I could dye all I needed of particular colors at one time, and not have to worry again about those colors.
 I started by making a scaled down version so I could choose my colors: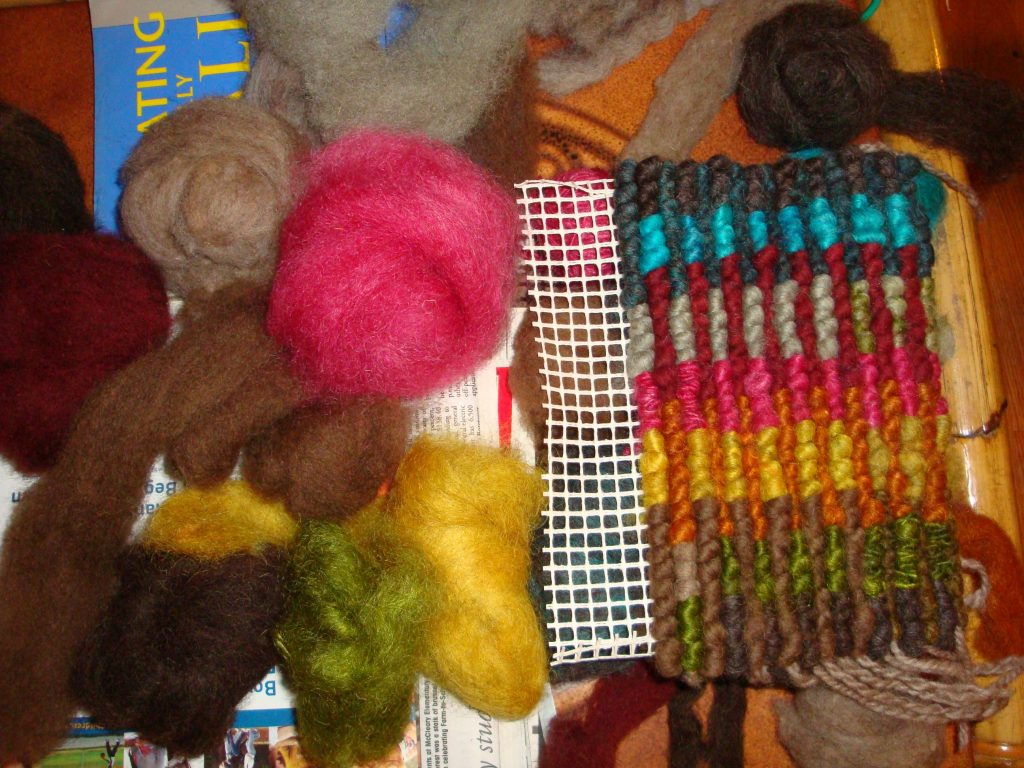 Then came the washing, dyeing, carding, and stitching, over & over again.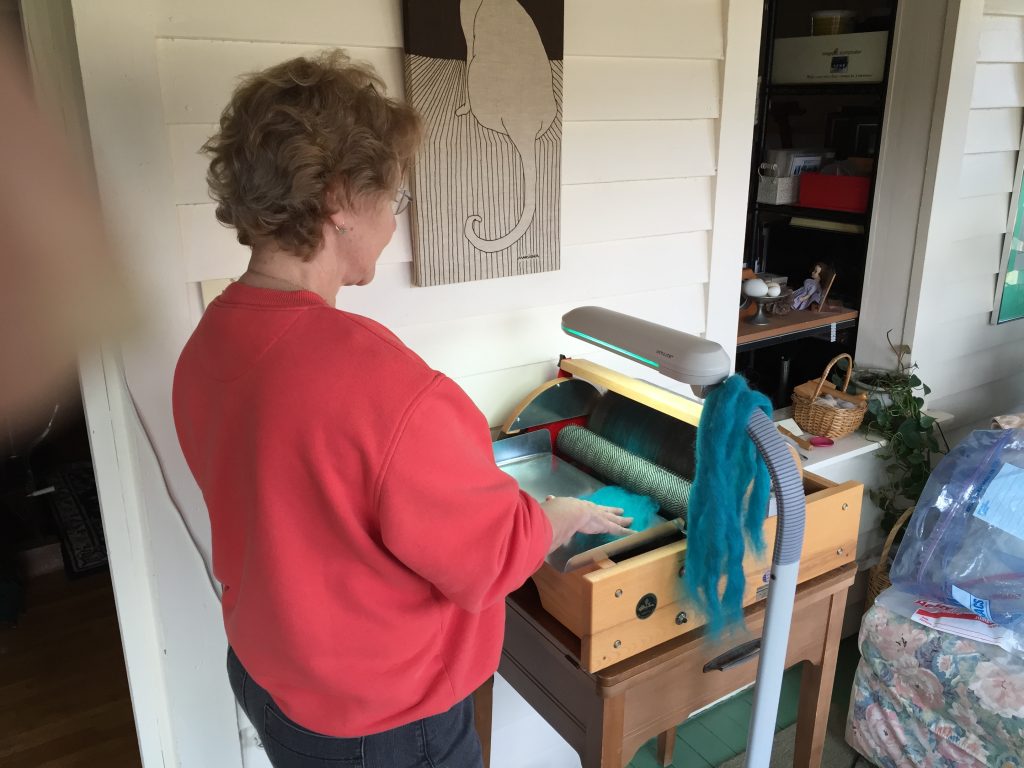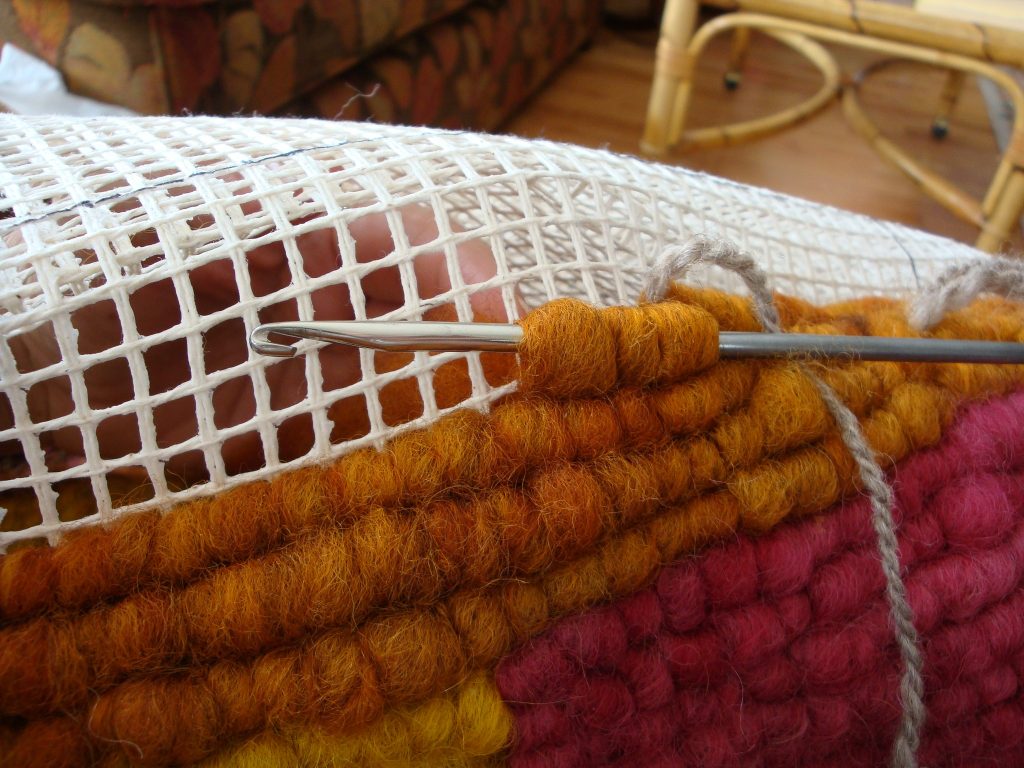 Oh, the places you can stitch!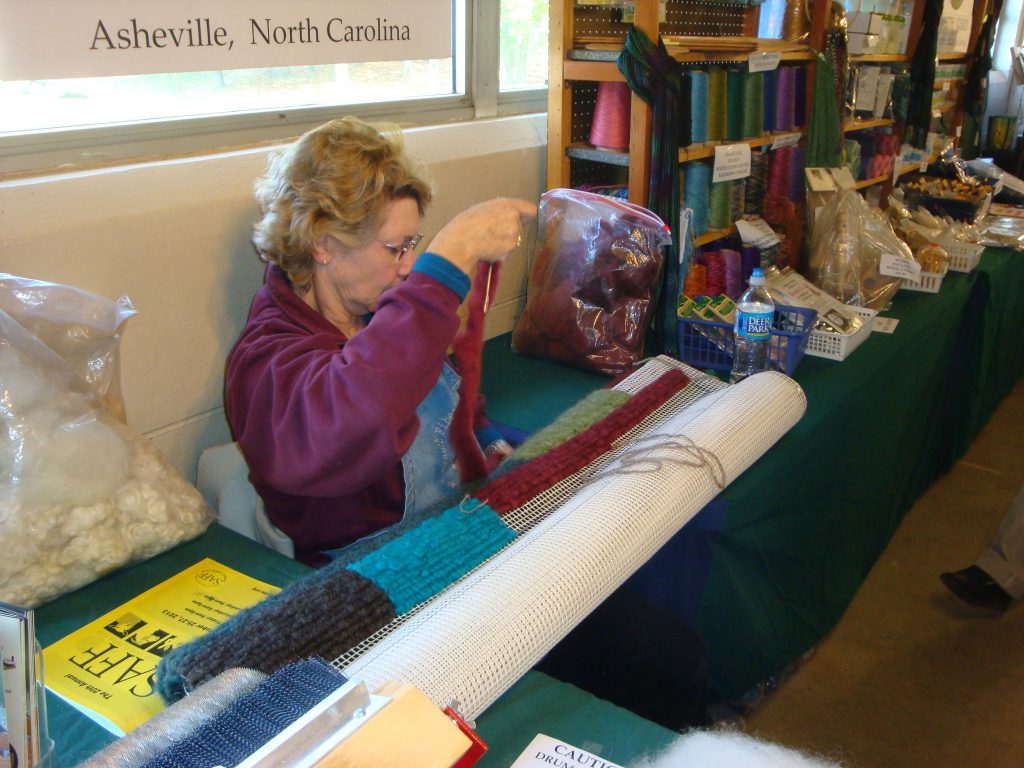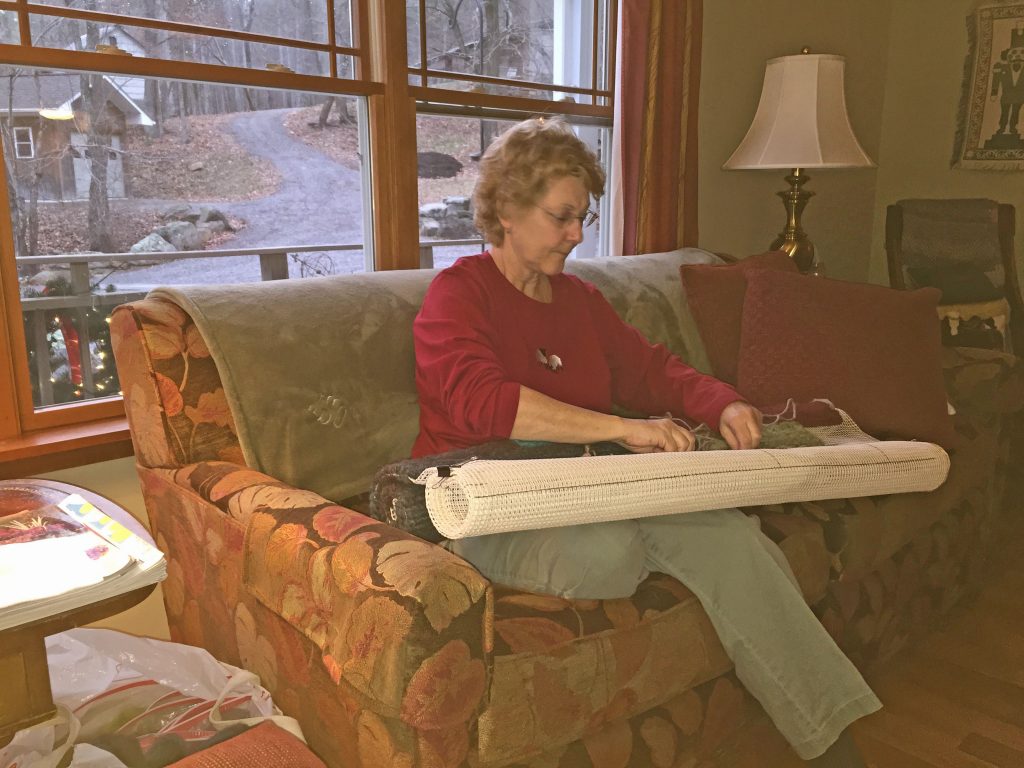 In 2010, two pieces were complete: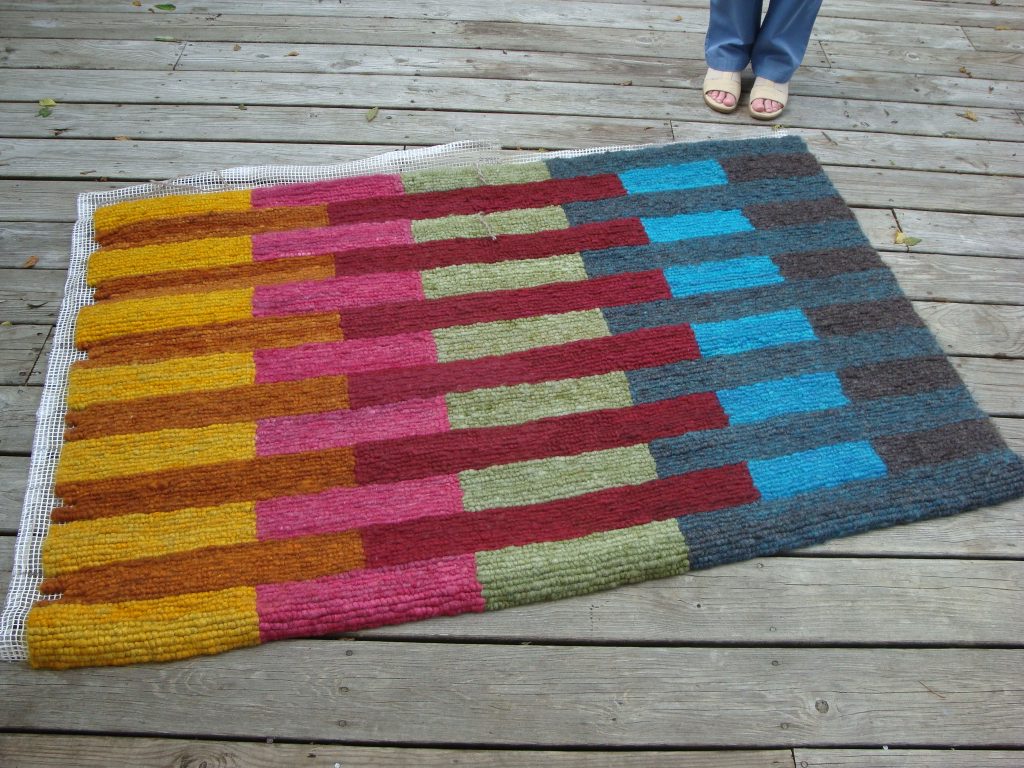 Two years later, I finished the third piece: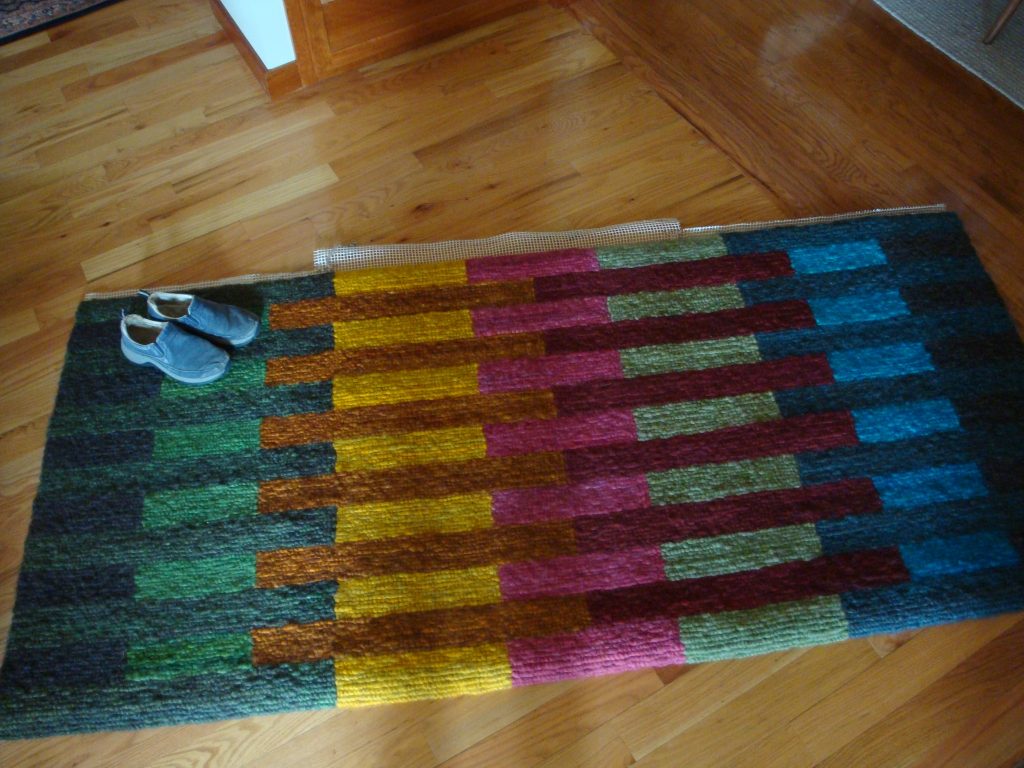 In 2016, four pieces were completed and I began to see the finish line!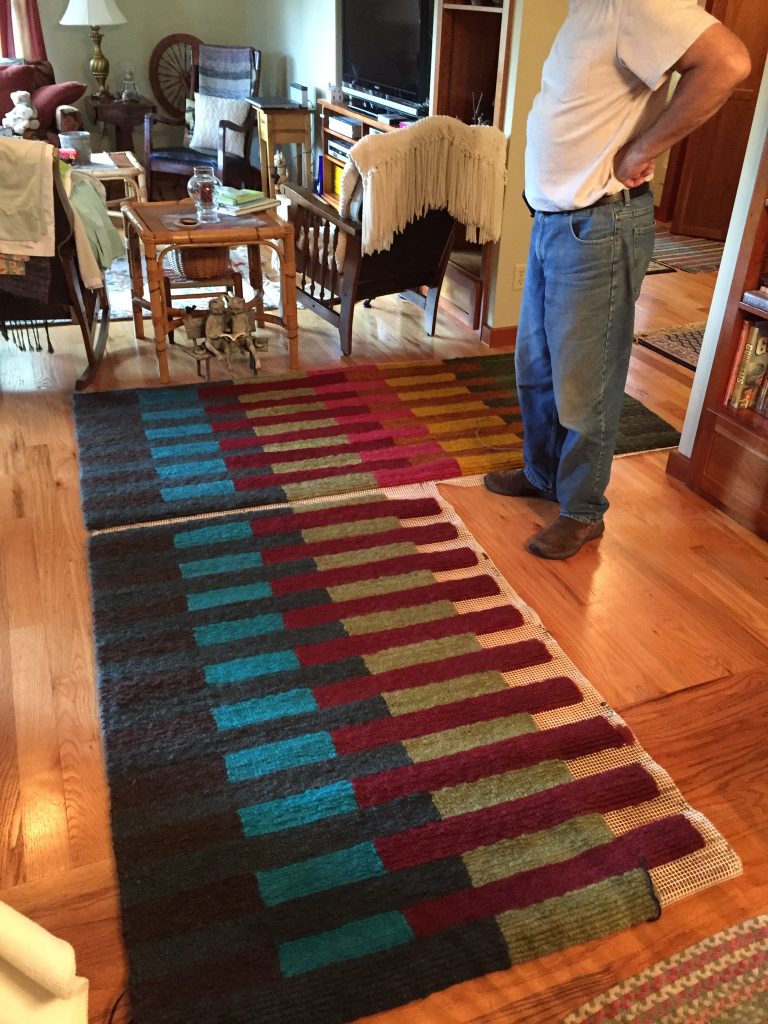 This was a huge motivator for 2017. Here's the shot of the fifth piece attached, though not yet complete.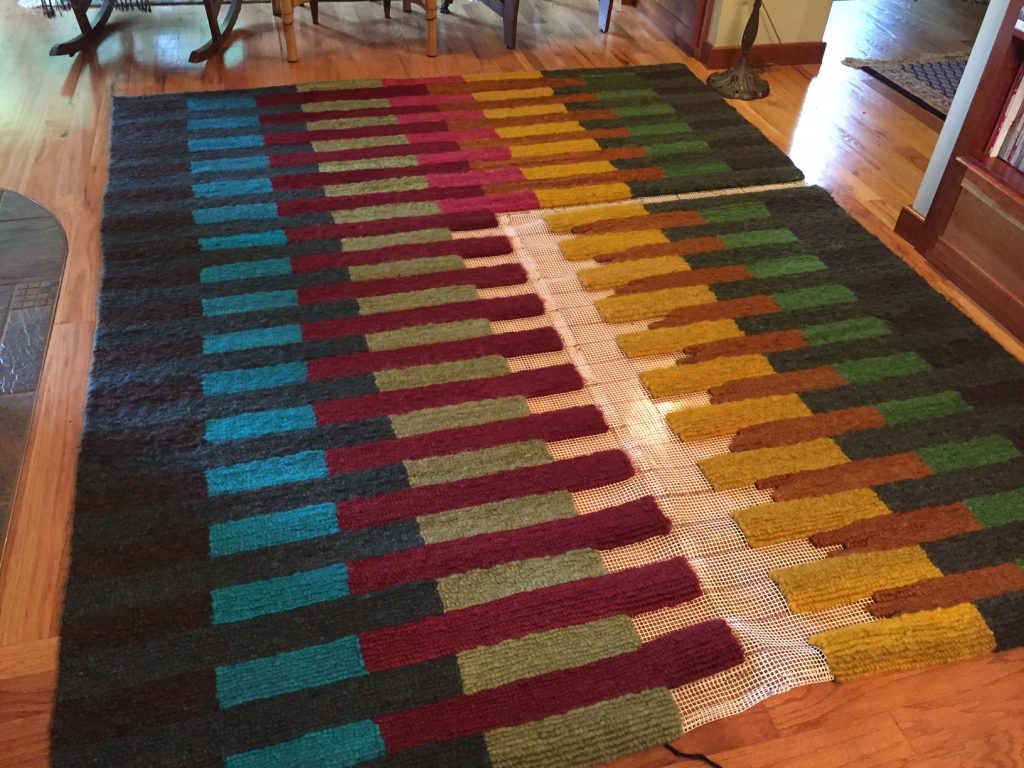 Before the year was up, this project was FINALLY DONE! An estimated 100,000 stitches, weighing over 30 pounds and made up of  Lincoln, Mohair, Shetland, Coopworth, and Border Leicester wool from 7 different farms. We even had a little countdown to the finish line:
 The rug now resides in my living room because no one wanted to step on it under the dining room table.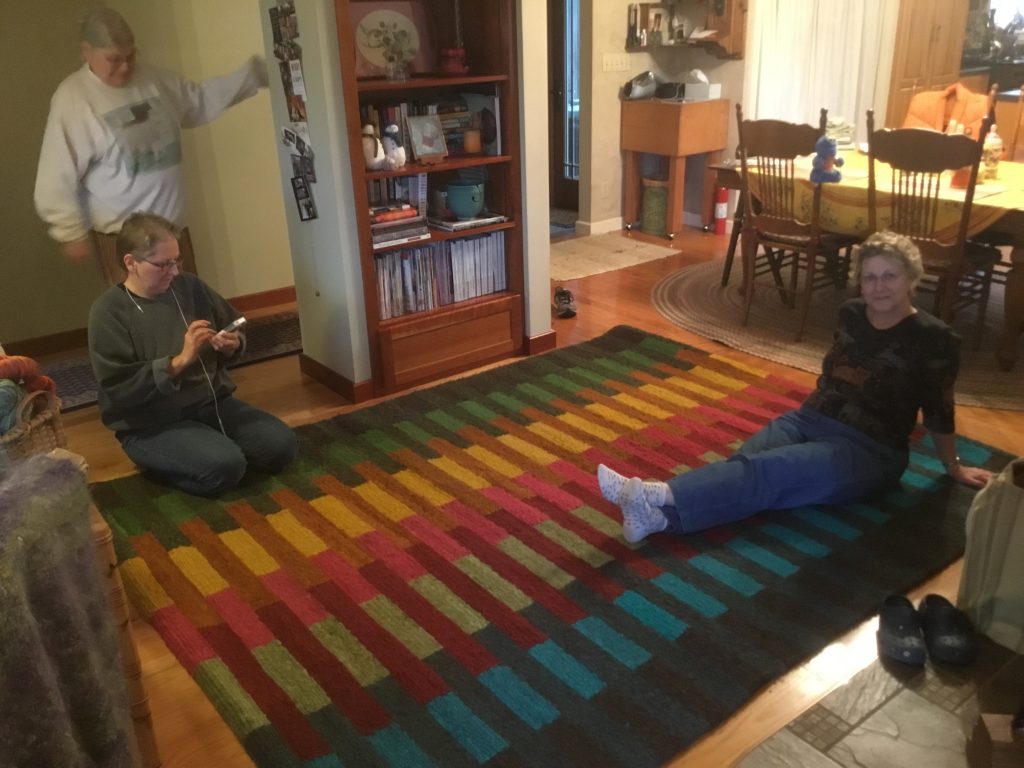 It really ties the room together!
Save this inspiration for later – pin it on Pinterest