The third annual PLY Away handspinning retreat took place last month in Kansas City, Missouri at the gorgeous Westin Crown Center. Who doesn't love a hotel with its own ecosystem?!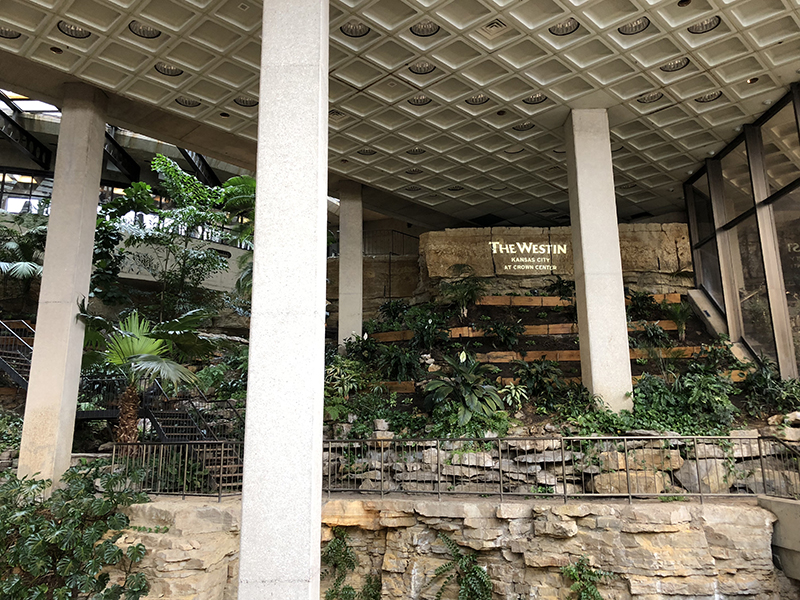 This is our third year for both sponsoring the event and having a booth in the vendor marketplace. Believe it or not, everything that we displayed in our booth arrived on site in these boxes and bins: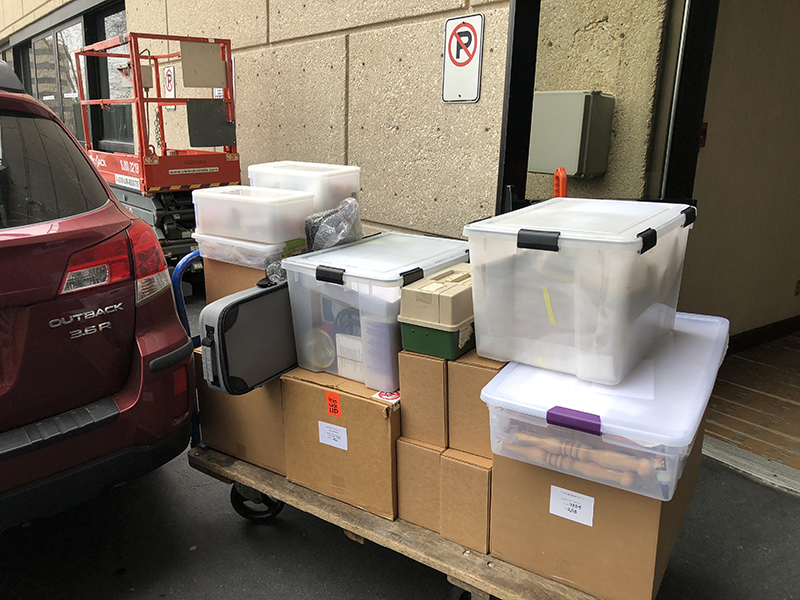 Here's Joanne waiting for the marketplace shoppers to arrive!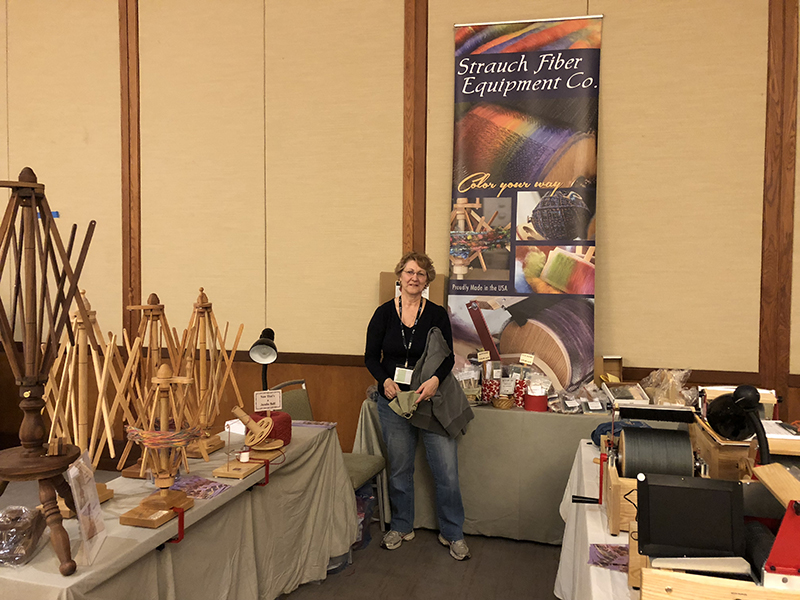 A lot of people make this event happen, and we're proud to do our part as sponsors: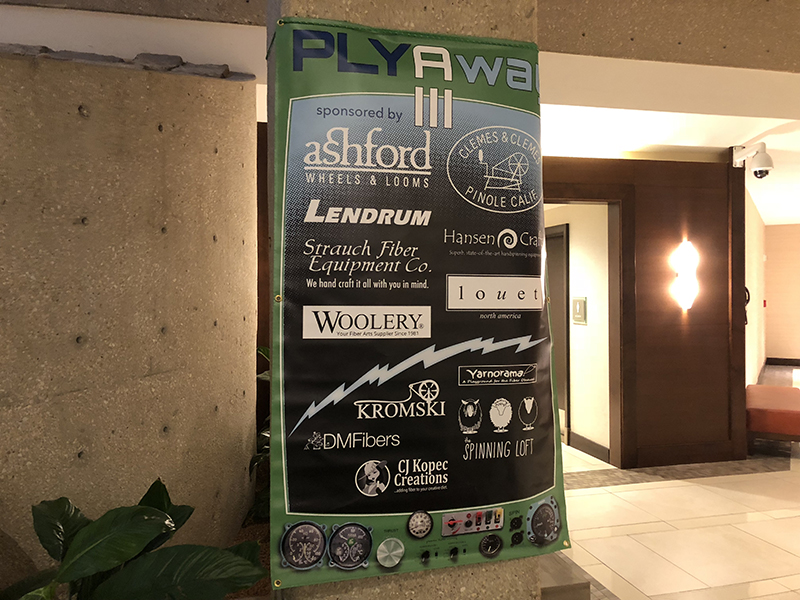 As part of our sponsorship, we made sure that the refreshment station was well stocked with coffee and tea so that marketplace shoppers could stay hydrated and caffeinated while immersing oneself in fibery goodness!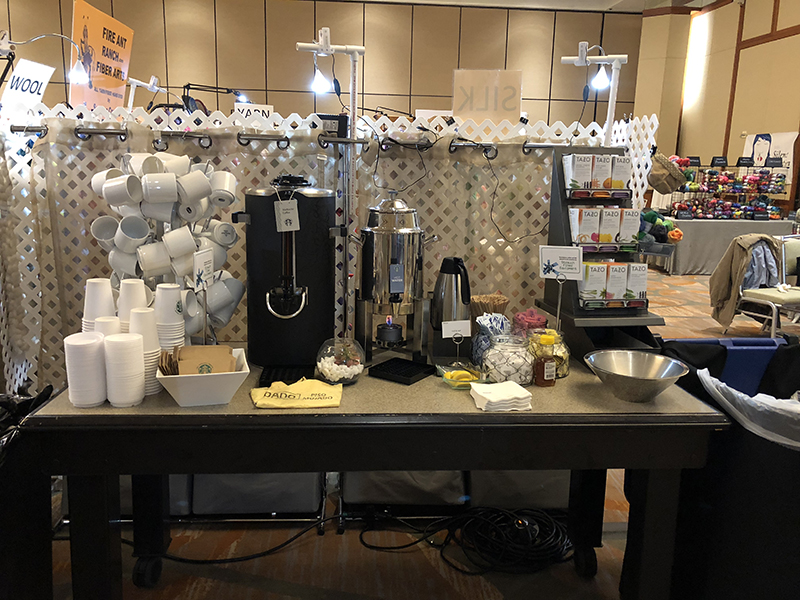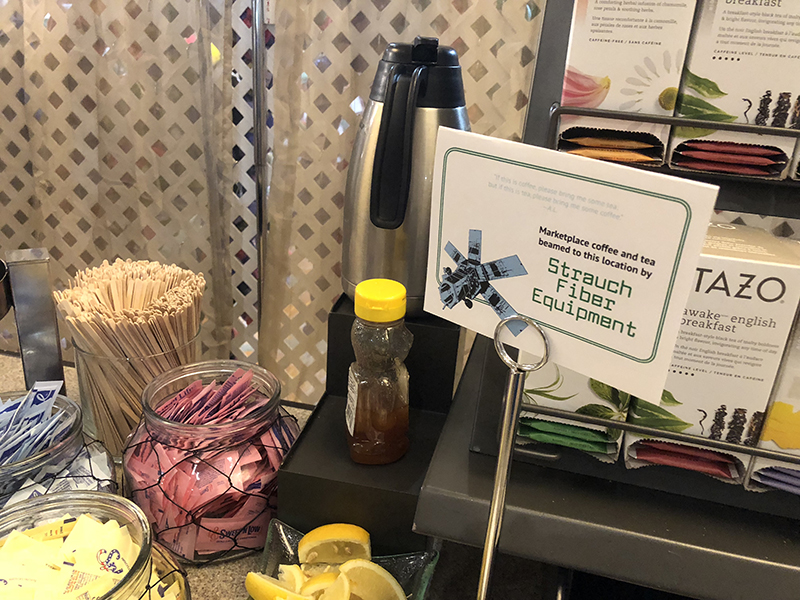 We had a wonderful time at this year's event – quite honestly, the good people at PLY Magazine outdid themselves! Here's editor-in-chief Jacey Boggs-Faulker hard at work getting the Silent Auction under way: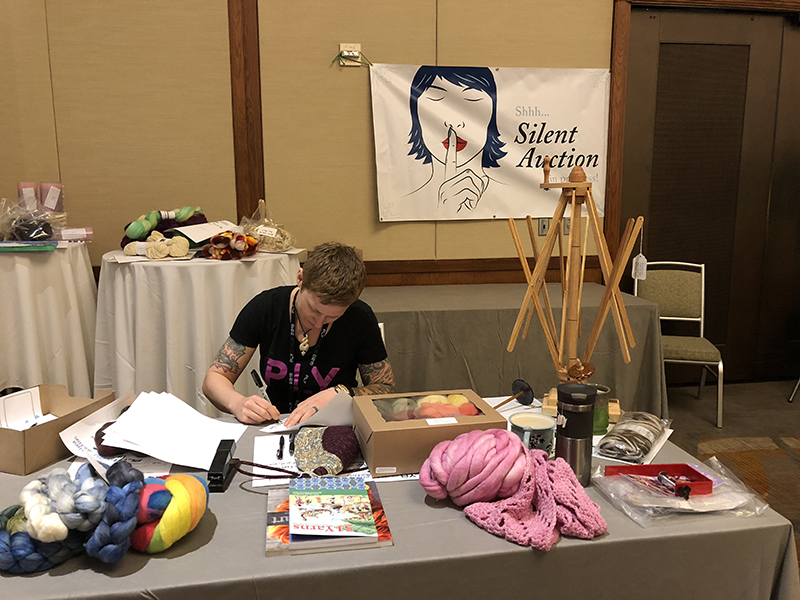 We are already counting down the months, weeks and days til PLY Away IV. Be sure to keep an eye on the PLY Away website for event updates!
Pin this post for later!