Each fall, we close out the year with several fun fiber festival appearances. Today we'll share some photos from 3 events we recently attended. We hope you'll add one, some or all of these to your fiber itinerary for next year!
Shenandoah Fiber Festival – September 29th & 30th, 2018
Now in its 13th year, the Shenandoah Fiber Festival is a two-day event that can't be beat.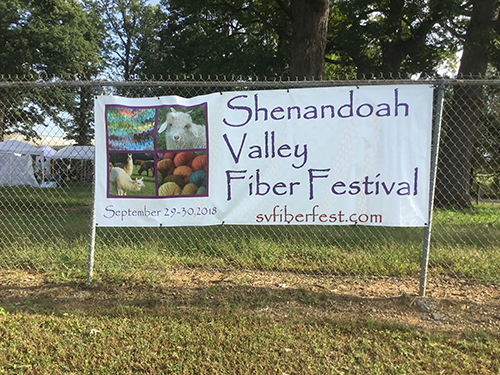 Thankfully, even hellish floods couldn't stop the show from happening.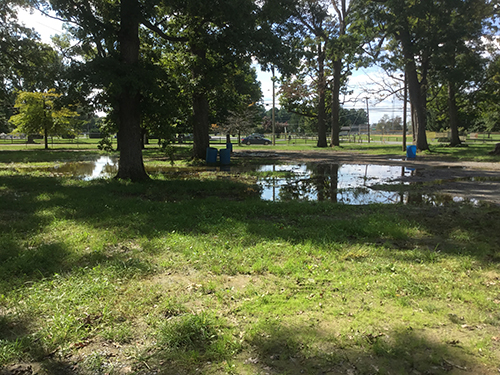 With the water mostly receded, the tents went up and the fiber folks followed suit.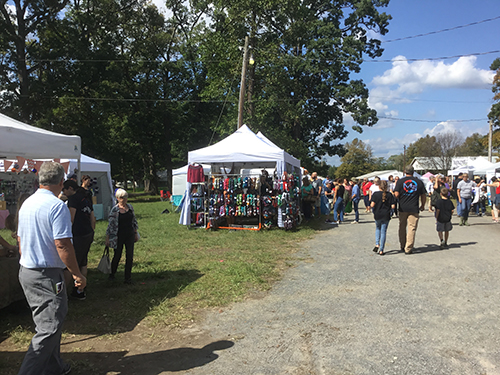 And the show barn had plenty of animals to visit and learn about.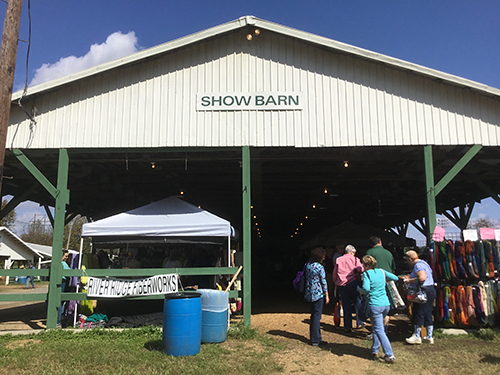 These newly-shorn sheep weren't too sure about their new look…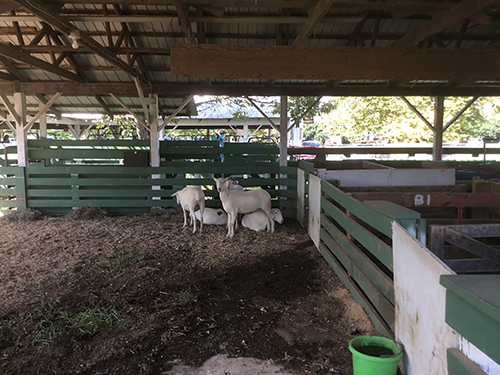 This year's show featured a lecture by Dr. Phil Sponenberg, a professor at Virginia Tech. He spoke to folks about the genetics of Angora goats.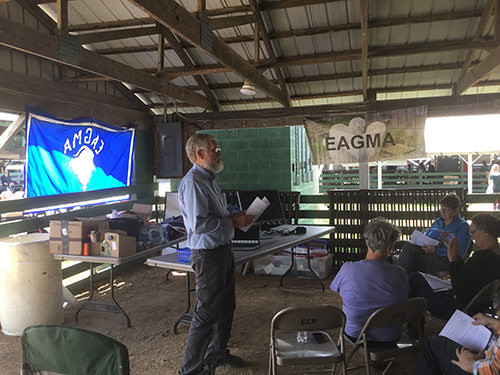 After so much learning, it's time for a little retail therapy.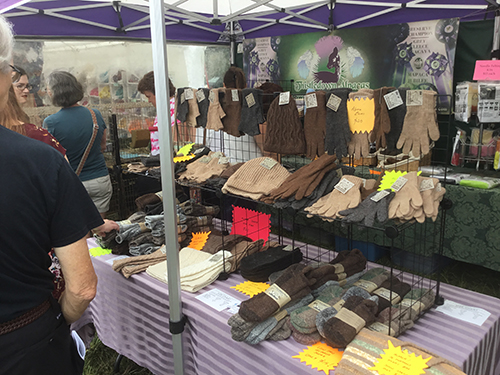 …but not on an empty stomach, of course!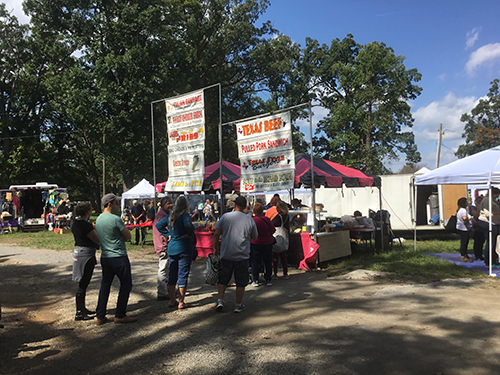 We can't wait for next year's event – the dates for the 14th annual Shenandoah Fiber Festival have already been announced!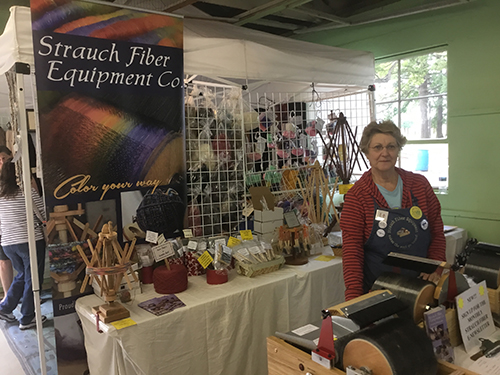 Fall Fiber Festival – October 6th & 7th, 2018
Each year on the first weekend in October, fiber folks come together for the Fall Fiber Festival at James Madison's Montpelier.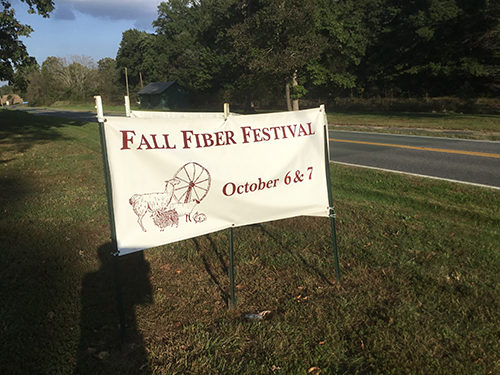 We noticed many new vendors this year with a brilliant array of yarns, fibers, and other goods.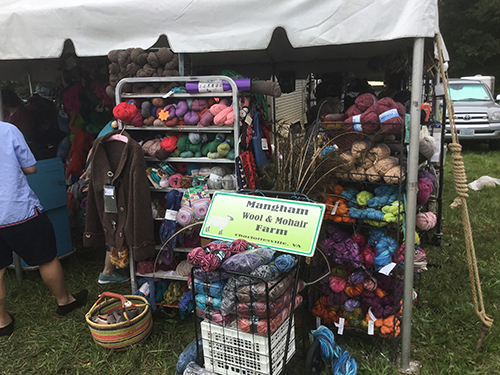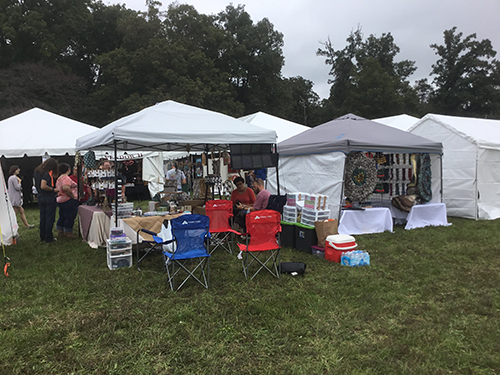 There was plenty to see and do! From live demos…..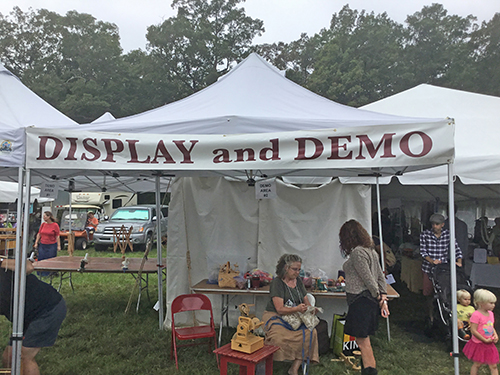 To local music….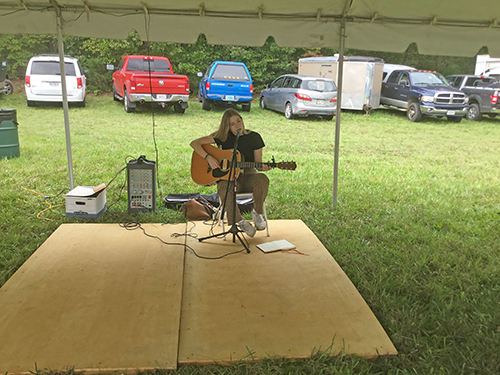 And, of course, getting up close and personal with fiber producing animals!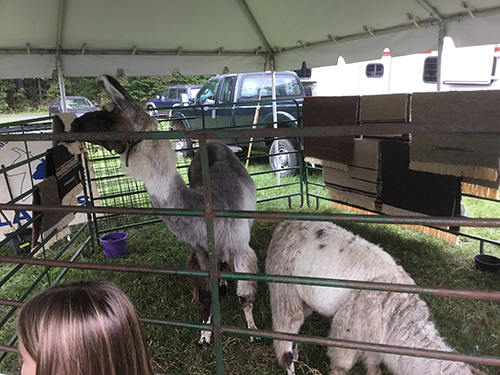 Let's keep the kids occupied! Who doesn't like to pet a fluffy Angora rabbit?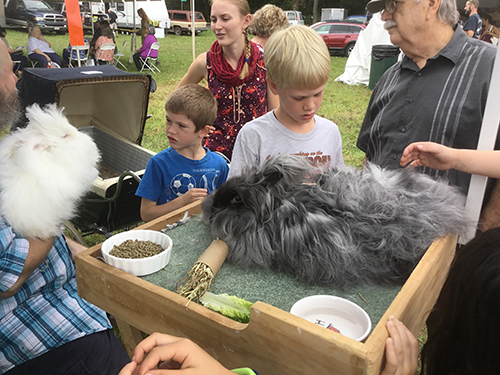 We were also busy giving live demos in our booth.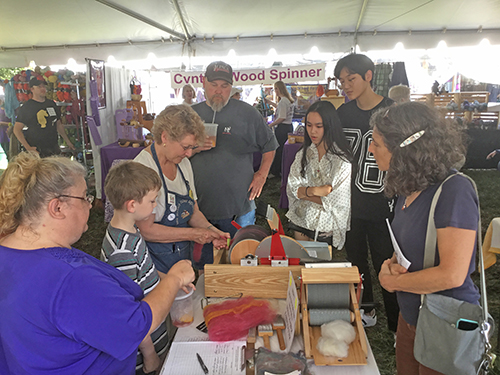 And, if you needed a snack, there were plenty of delicious treats.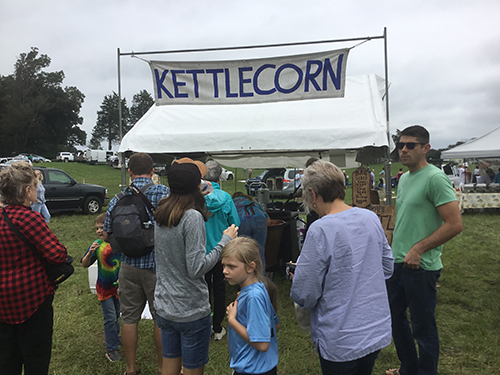 So, next year, come join the party!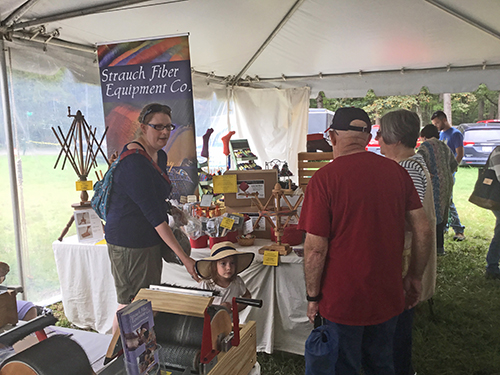 Southeastern Animal Fiber Fair (SAFF) – October 26th – 28th, 2018
Our final show for 2018 was SAFF, which is always held at the WNC Agricultural Center, Fletcher, NC (outside of Asheville).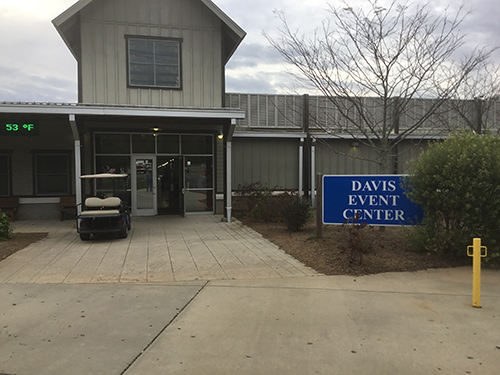 Even before the doors opened, the anxious crowds were waiting.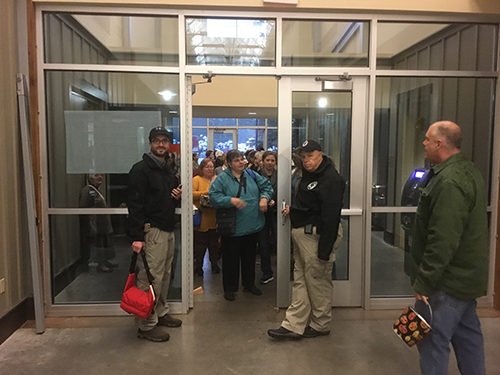 We don't blame them – just look at all of the amazing booths found in this year's marketplace! SAFF gets bigger and more heavily attended every year.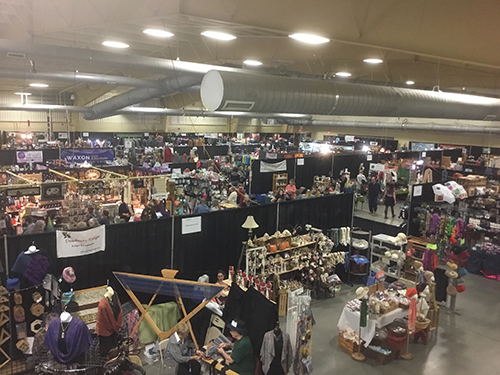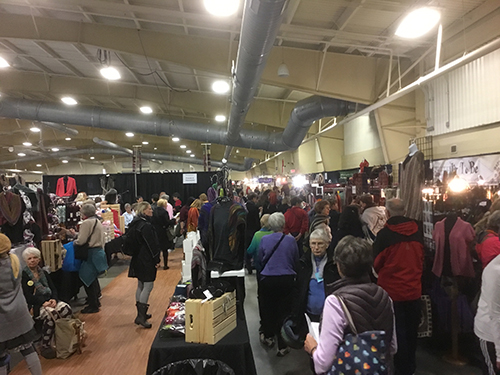 Thank goodness they had ample parking!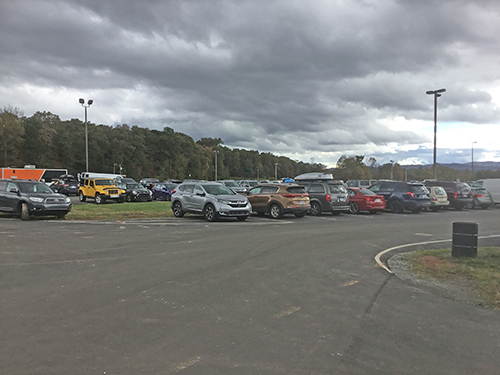 There's no better place to shop til you drop & stock up on warm fleece, fibers and yarn.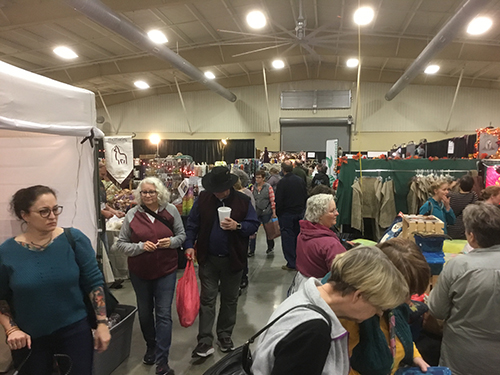 Plus, you could spend some time with these handsome fellas.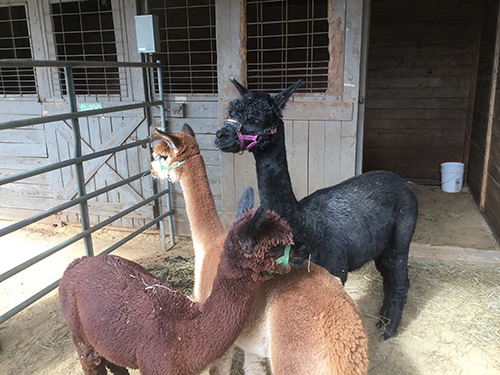 Or check out a live demo and learn how to spin!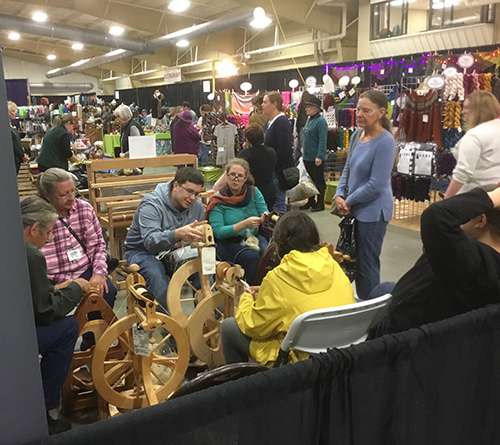 We look forward to seeing you at next year's SAFF!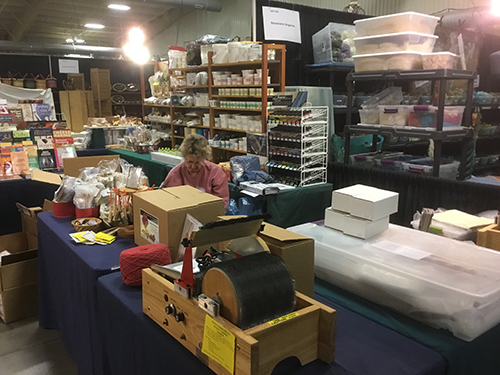 Our 2018 Fiber Festival circuit is now complete, but we'll be announcing our 2019 Show Schedule soon. You can always check our site for updates!
Like this post? Pin it?