Capture the colors of the season with a cornucopia of colorful batts and this simple tutorial! Use your favorite photo of fall foliage to create your palette, or take a long walk and collect a few pretty leaves to inspire your color selection. Try adding in a little something extra to make the colors pop – we used a mix of recycled sari silk, dyed firestar, and copper angelina sparkle fiber to add a subtle sheen to the finished batt!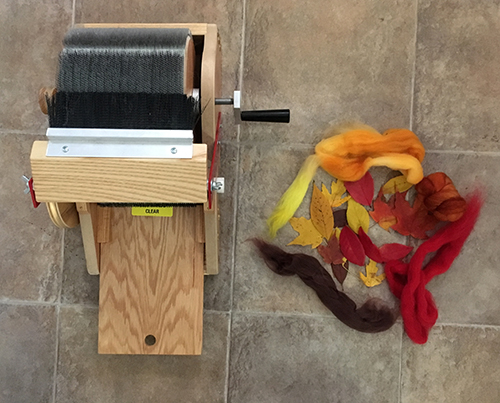 Here's what you'll need:
A Strauch Drum Carder (we used a Strauch Petite)
1/2 oz of a mixture of autumn colors – we used bright red, yellow, light orange, and included a few add-ins such as copper angelina fiber and orange firestar
Divide base fiber into half and feed the first half through your carder to create a good base.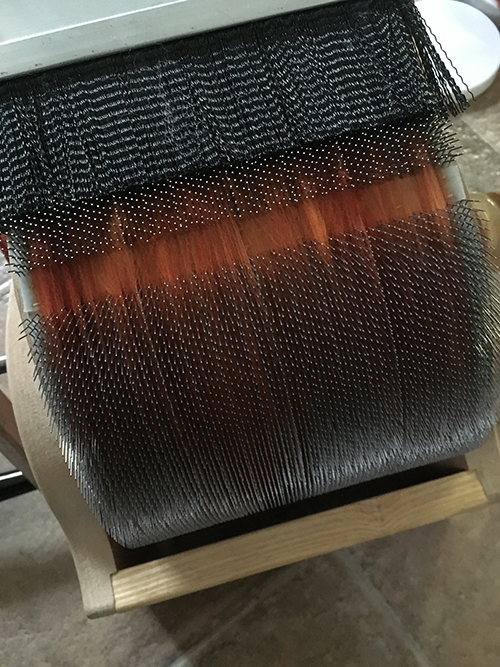 Begin alternating your autumn color mix with the remaining base fiber. We opted to do this at random to create a more mottled effect, as you would see in nature. If you wish to use add ins, reserve some of your fiber to use for the "fiber sandwich" method for your final layer before removing the batt from your carder.
Here's a refresher on this technique: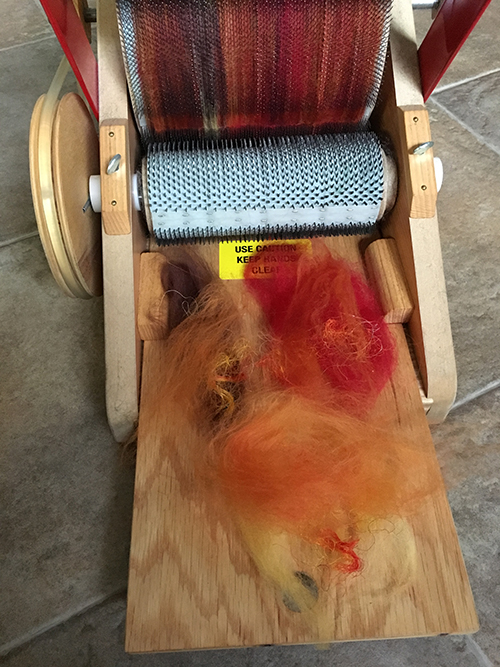 Once your drum is filled, remove from drum carder and enjoy!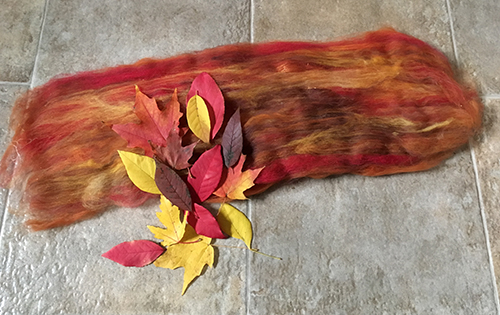 We'd love to see your autumn-inspired batts – share them with us on Instagram and don't forget to tag your post with #strauchfiber!
Like this post? Pin it!