Looking to add a handmade touch to your Valentine's Day? There are lots of free knitting and crochet patterns for making hearts for your sweetheart, and today, we'll not only show you a quick & easy batt project to whip up for the occasion, we'll also share some of our favorite patterns and a few fun ideas for decorating with handspun hearts. Let's get started!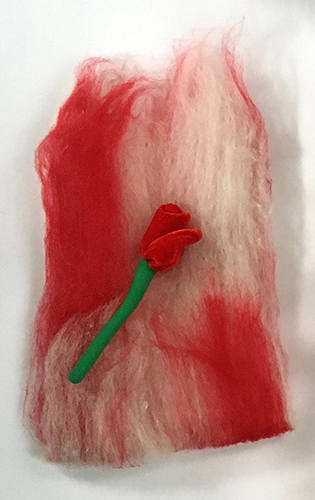 Supplies:
A Strauch Drum Carder (we used a Strauch Petite)
1/2 oz each of white and red fiber
Knitting needles or crochet hook (size will vary based on pattern chosen and the weight of the resulting yarn)
WPI Gauge
Darning Needle
Start by dividing your white and red fiber in half; you will be processing both colors at the same time, with the white fiber on one side and the red fiber on the opposite side like so: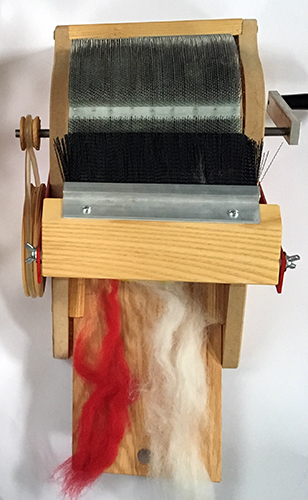 Once you have processed half of both fiber colors, flip the placement of colors as you feed the remaining fiber through your drum carder.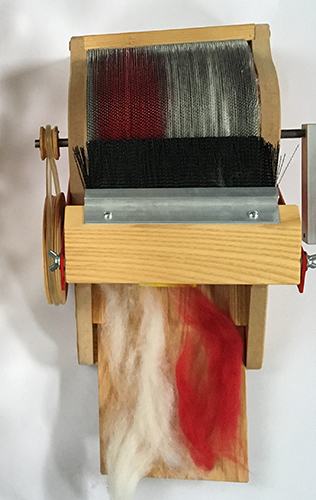 This will ensure that you have a little bit of each color in your yarn as you spin with it.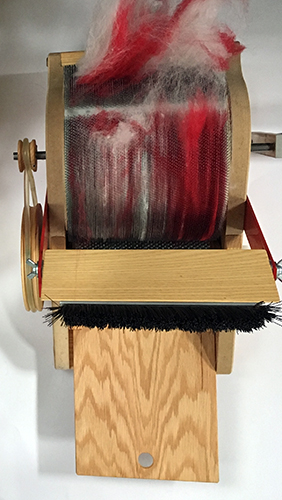 Next, remove your batt and get ready to spin! We opted to spin a thick-and-thin single ply yarn because our chosen pattern called for the yarn to be held double. Our yarn was approximately 7 WPI when held double, or bulky weight. We used a size J/6.00mm crochet hook to whip up these simple crocheted hearts using this free crochet pattern and tutorial from Vickie Howell: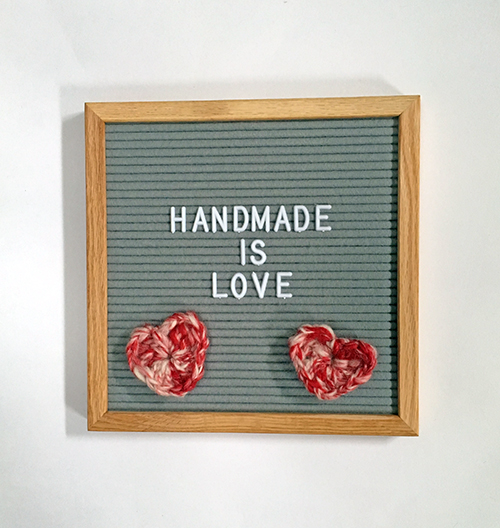 Here are a few more fun, free patterns for making hearts: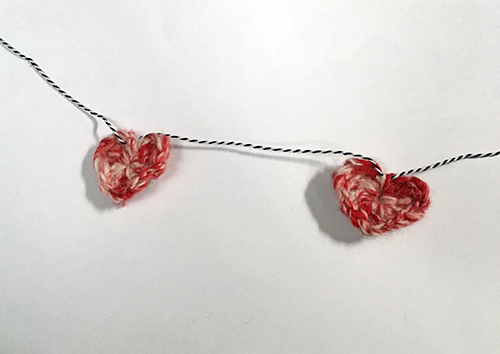 Now that you have lots of handmade hearts, it's time to decide what to do with them! Here are a few ideas:
Attach to lapels or backpacks with safety pins.
Use a few drops of fabric glue to add to a Valentine's card.
String together to make an eye-catching garland (shown above).
Use twine, ribbon, or yarn to hang up as ornaments.
We hope you have a sweet Valentine's Day celebration, and would love to see your handspun hearts, too. Share them with us on Instagram and don't forget to tag your post with #strauchfiber!
Like this post? Pin it!