Choosing a drum carder is a big decision, but not all carders can handle everything you need it to do (and more!). We believe that preparing fibers for spinning and felting projects should be an enjoyable task – not just something you have to do to get to the "fun" part. In our free guide, Drum Carding 101, we walk you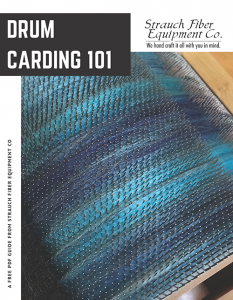 through this process with questions such as:
● What kinds of fibers do I want to card?
● What kinds of batts do I want to make?
● How much space do I have for both usage and storage?
● Will I need to take my carder to classes or events?
● What is my budget?
Answers may differ from person to person, and if you're totally new to carding, the answer to these questions may be, "I have no idea!" The good news is that there are no wrong answers here, and the even better news is there are some tried-and-true recommendations we can easily make: For instance, if you are all about making art batts, the Mad Batt'r is undeniably the way to go. Need to process a lot of fleece or fiber? Get yourself a Double Wide Finest or Mad Batt'r to make thick & luscious batts. Have arthritis or repetitive use injuries, or just want to process more fleece, faster? A motorized option reduces processing time by up to 25% while also freeing up both hands, making it easier for you to control the type of art batt you are making (on the Mad Batt'r) and also helps control shorter, finer fibers as you card (on the Finest).
We've also created a few helpful charts to supplement our free guide so that you can visualize what each of our flagship models are capable of.
First, we are often asked how much fiber any given machine can handle. While the answer is ultimately subjective (based on fiber type, thickness, density, how the brush attachment is used, etc.), we have made conservative guesstimates based on our own experience: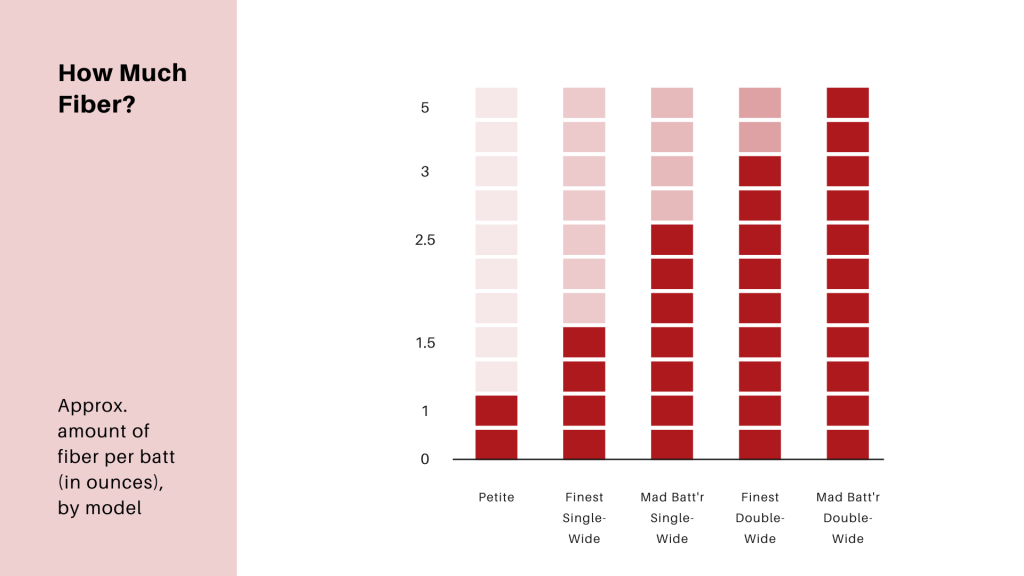 If you have a preference on batt size, here's a handy visual on the three sizes that can be made with our  drum carders: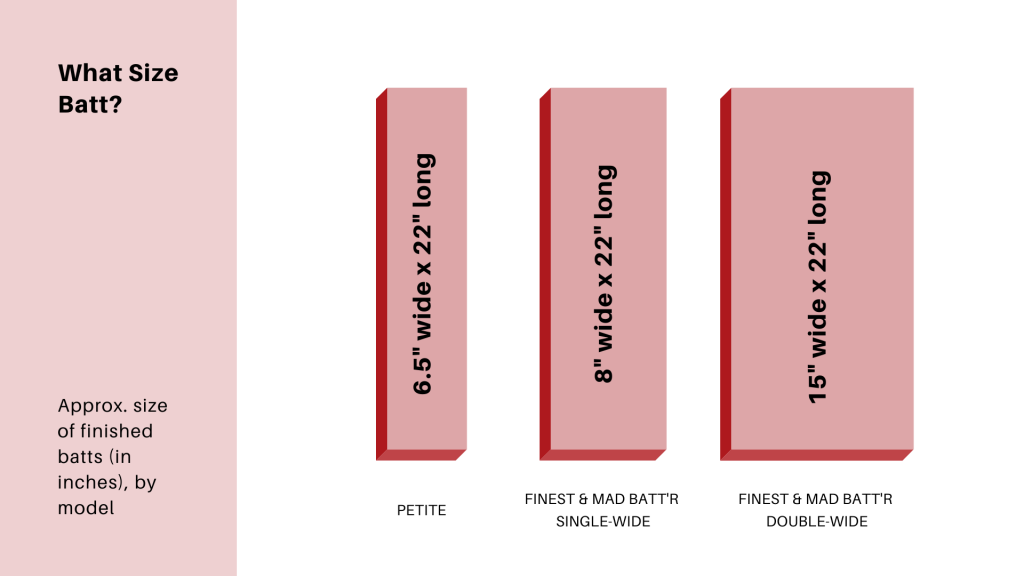 Last but not least, for those of you who want to save a little time, here's how each model stacks up when playing "beat the clock":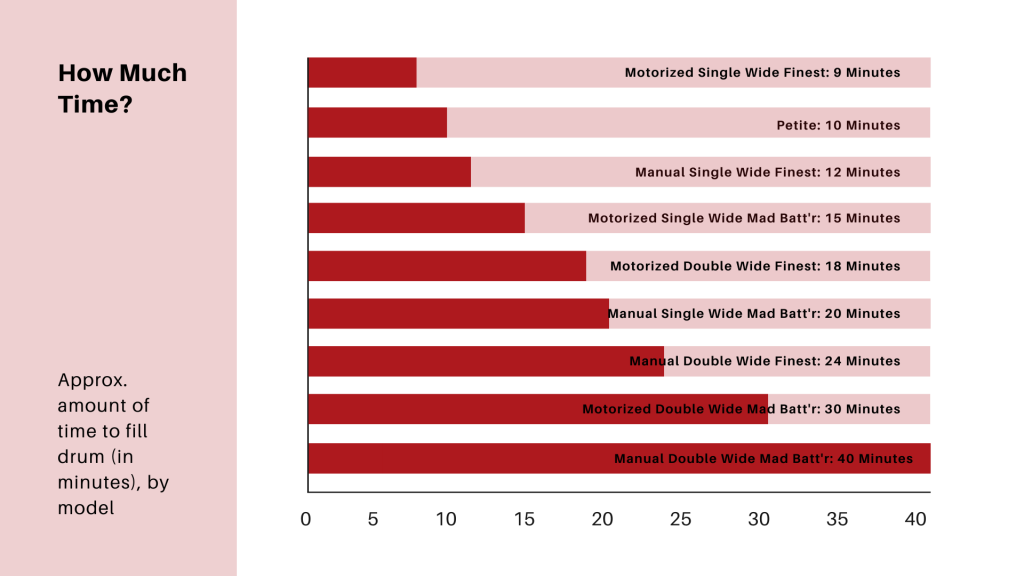 Don't forget to click here for your free download of Drum Carding 101 for more tips on choosing & using the right carder for you!
Like this post? Pin it!