While we firmly believe that wool is a year-round fiber (if you don't believe us, just check out these amazing wool facts shared by Terri Laura & Julie Dennison), summer is a great time to explore non-wool fibers that you might not normally work with. Why not give one of the oldest natural fibers – flax – a spin this month?
Traditionally, flax fiber is wet-spun using a tall distaff to feed the long lengths of flax fibers, called stricks. However, it can be spun without the use of a distaff or the addition of moisture for those of you who are feeling adventurous!
And when we say that our drum carders are universal and can handle any fiber, we mean it: this month, we'll show you how to get your feet wet with flax by blending it with wool and other fibers to create a textural layered batt that's as irresistible as the summer sun!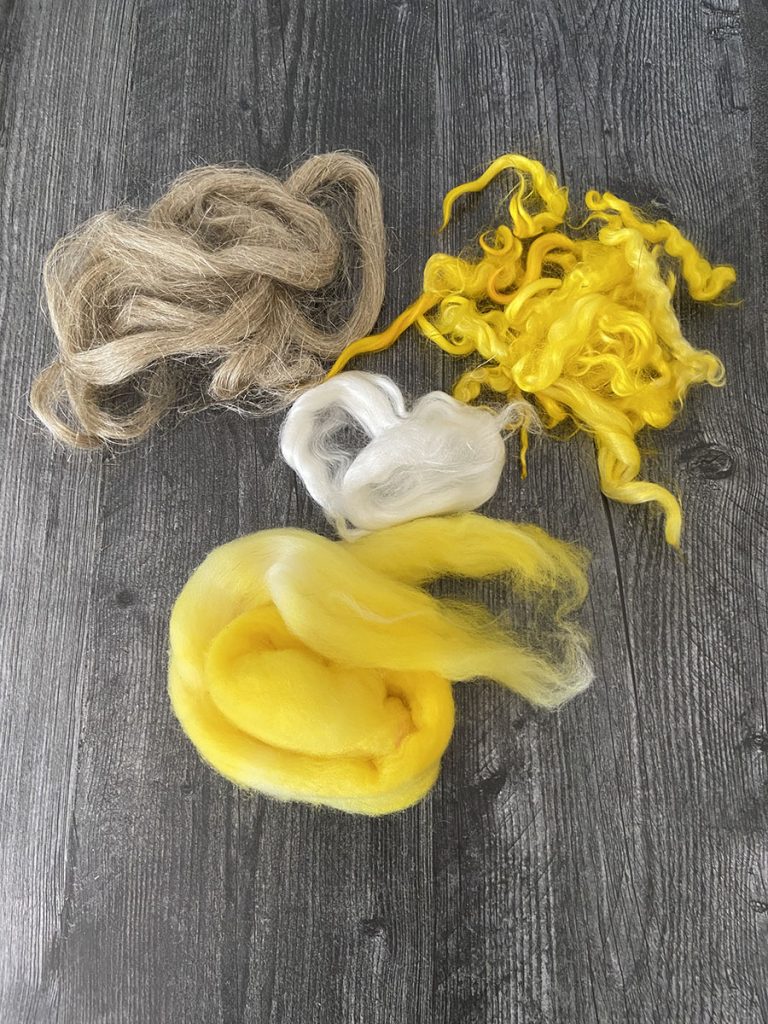 Supplies:
A Strauch Drum Carder (we used a Strauch Petite)
Approx. 1/4 oz. yellow wool fiber for base (per batt)
Approx. 1/2 oz. yellow mohair dyed locks (per batt)
Approx. 1/2 oz  natural colored flax fiber (per batt) – we used flax from a prepared top, which had shorter fiber lengths so as to prevent getting tangled during the carding process
Approx. 1/4 oz undyed vegan faux cashmere fiber (per batt)
Start with your wool fiber to get a good base on your drum.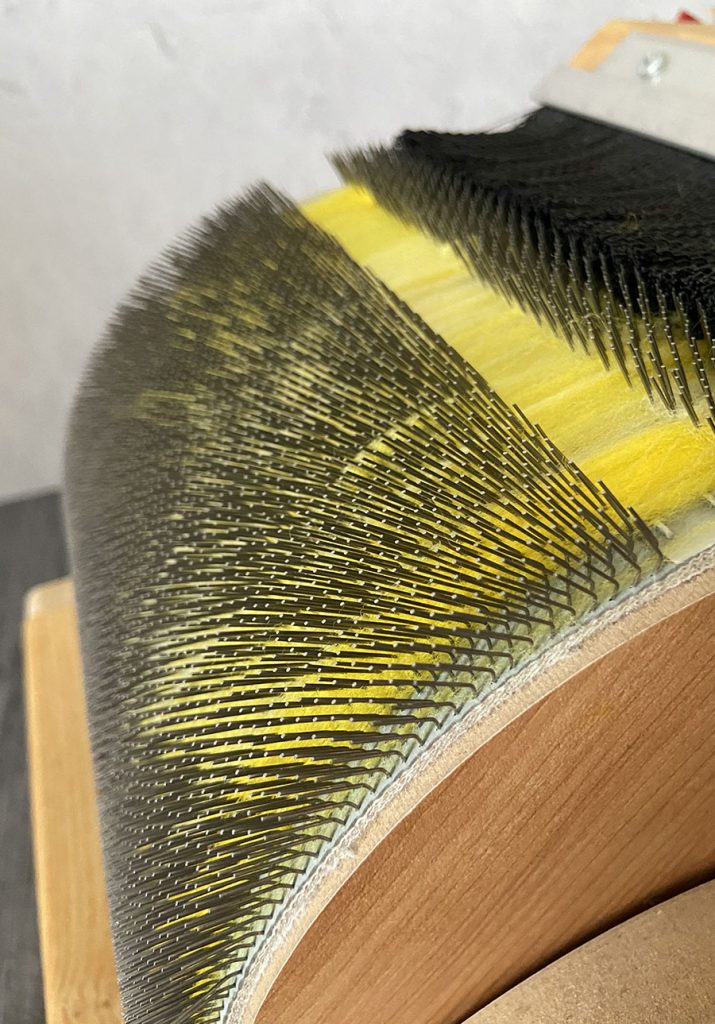 Next, begin adding teased mohair locks and half of flax fiber mixed evenly together as you feed the fibers into your carder.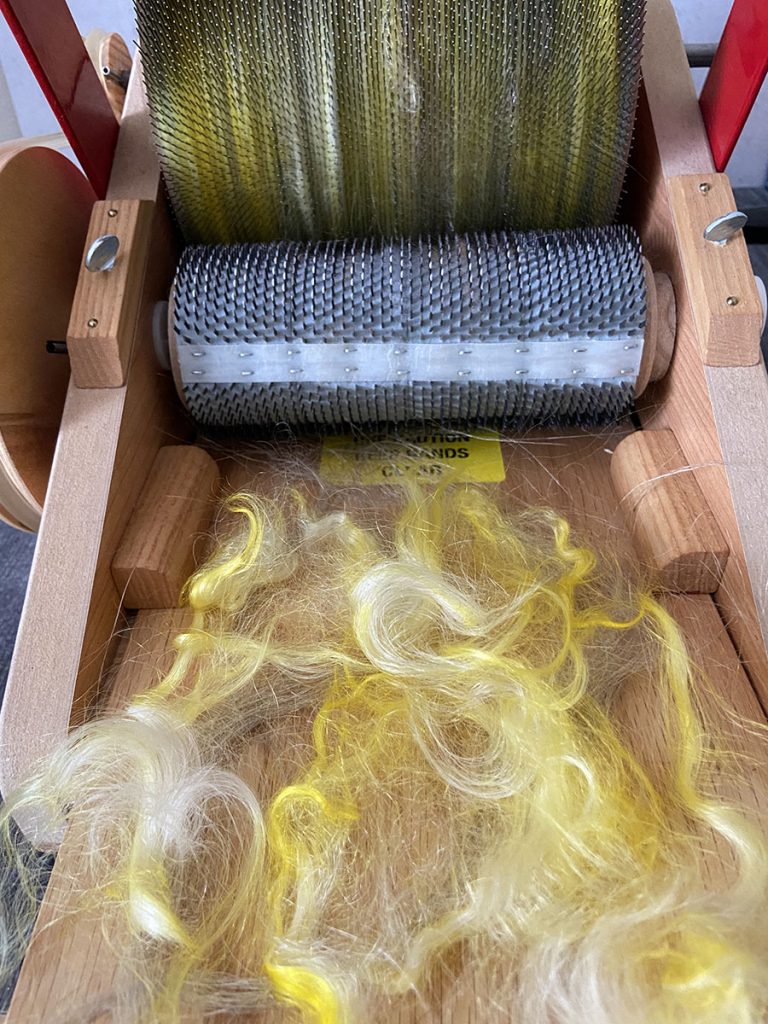 For the final layer, mix in the vegan faux cashmere with your remaining flax fiber.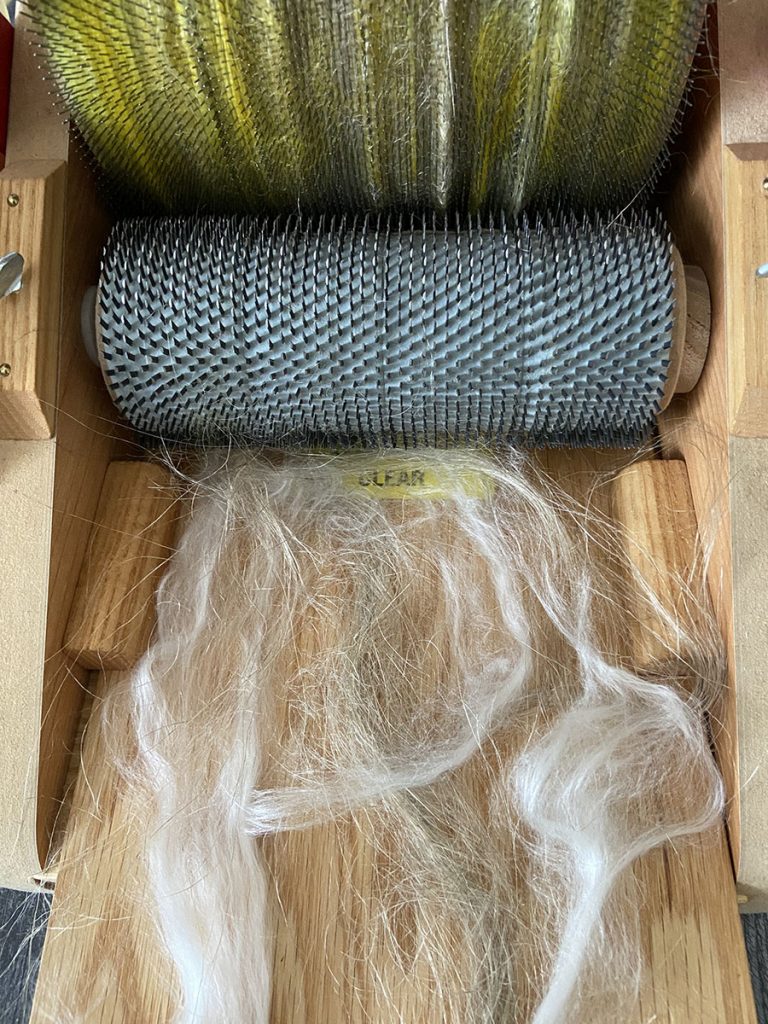 Remove from carder & enjoy!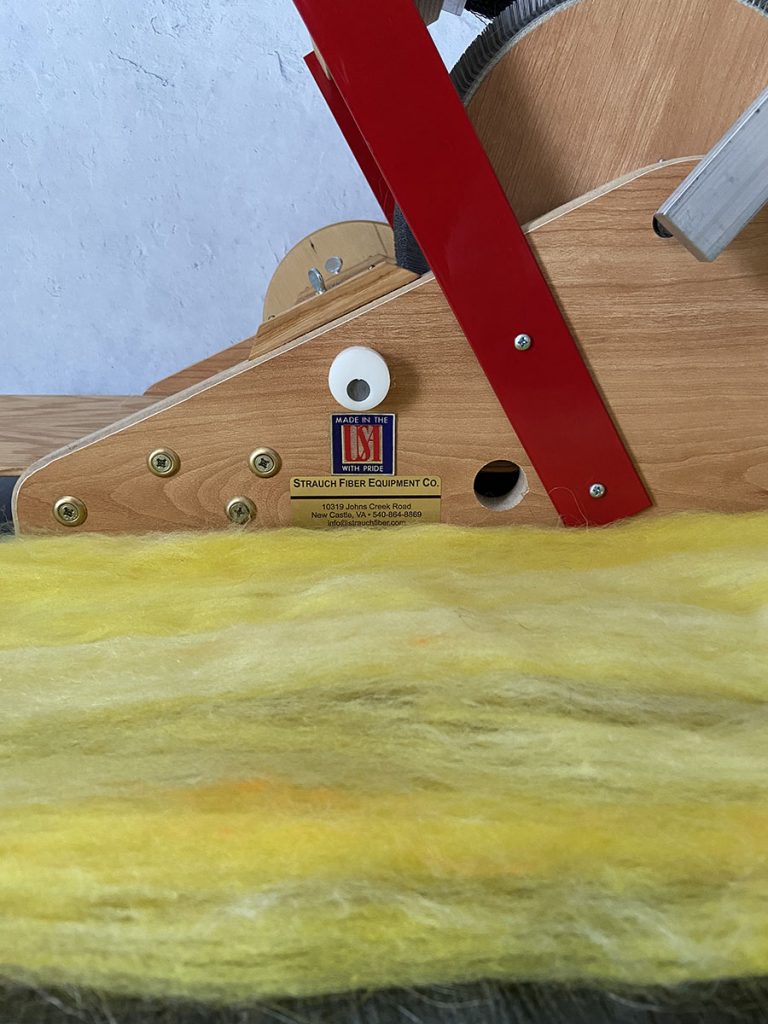 We can't wait to see your adventurous summery batts – be sure to share your projects with us on Instagram and don't forget to tag your post with #strauchfiber!
Like this post? Pin it!