One of Joanne's long term projects is a giant locker hook rug. She's been busy dyeing, carding, and of course hooking the rug, doing each step herself to create what will surely be a show-stopping rug!
Joanne is pulling fiber apart to get it ready for carding.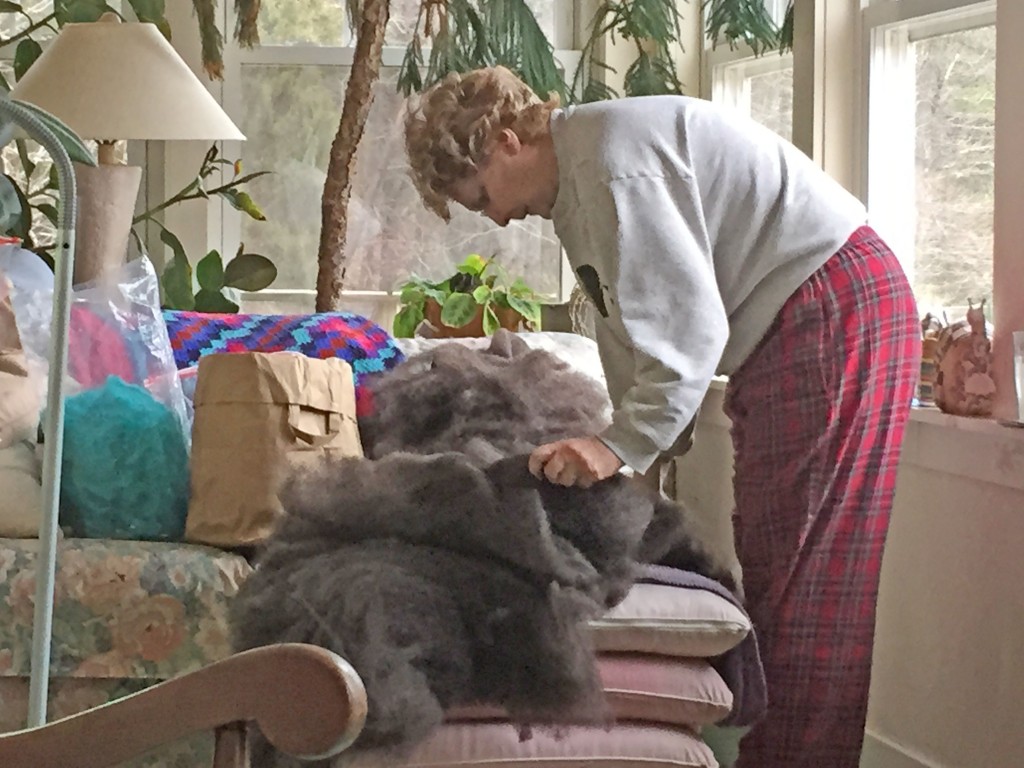 Working on carding her dyed fiber.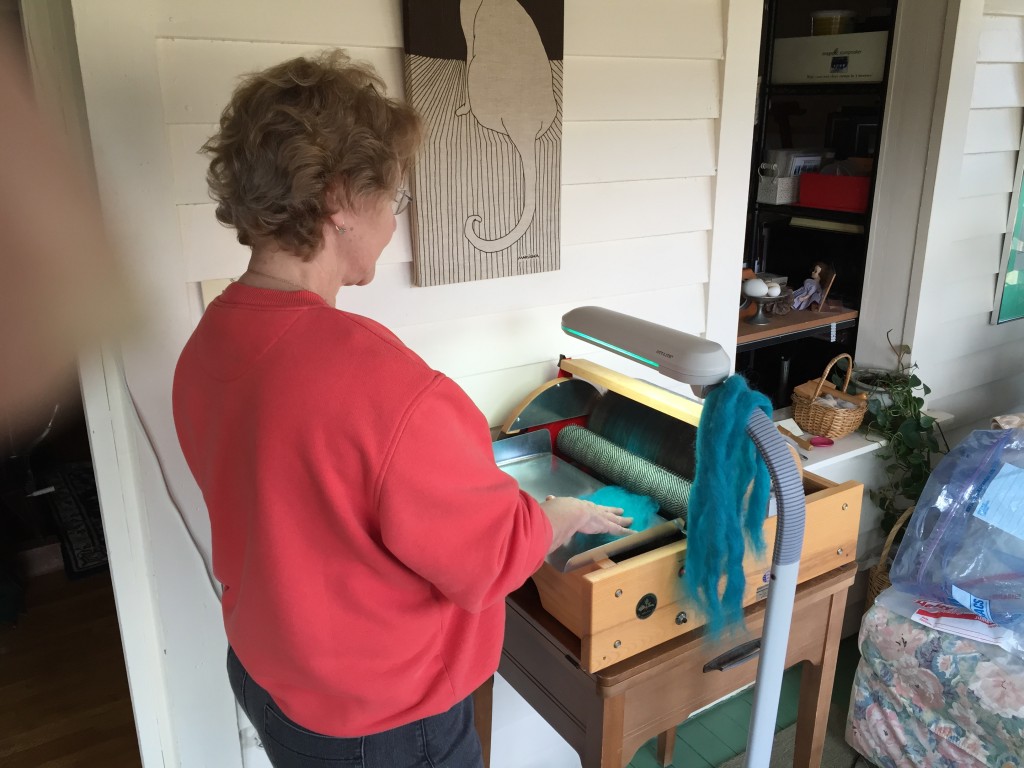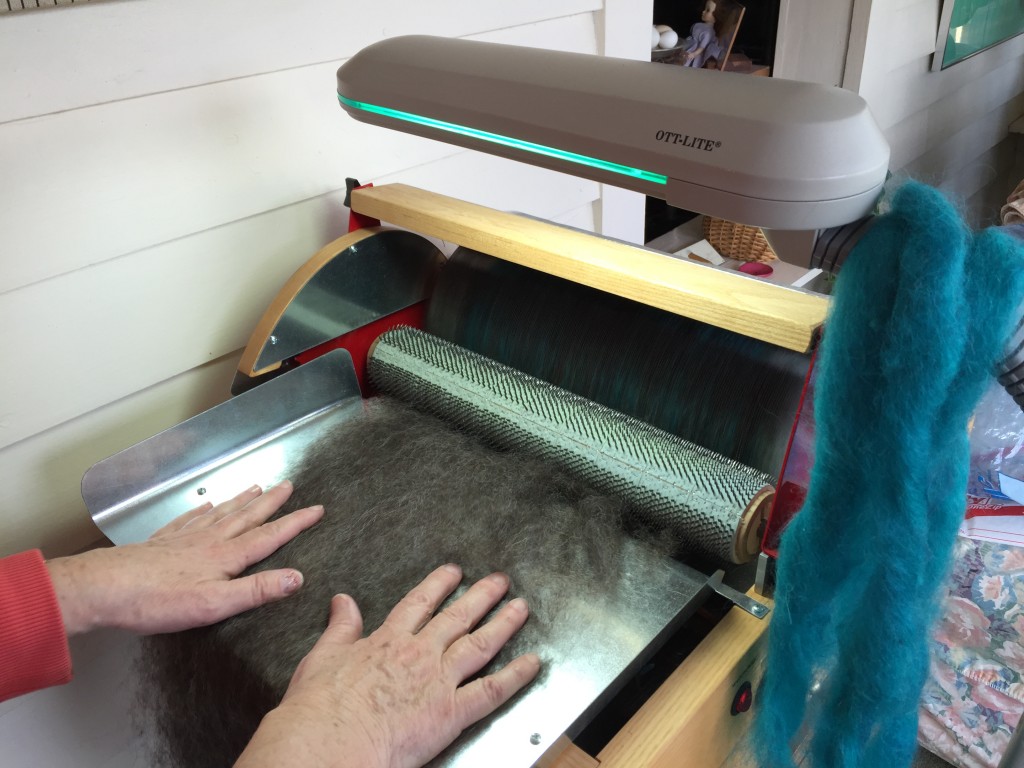 Joanne designed and marked her own backing so she could plan out each color and know where they go.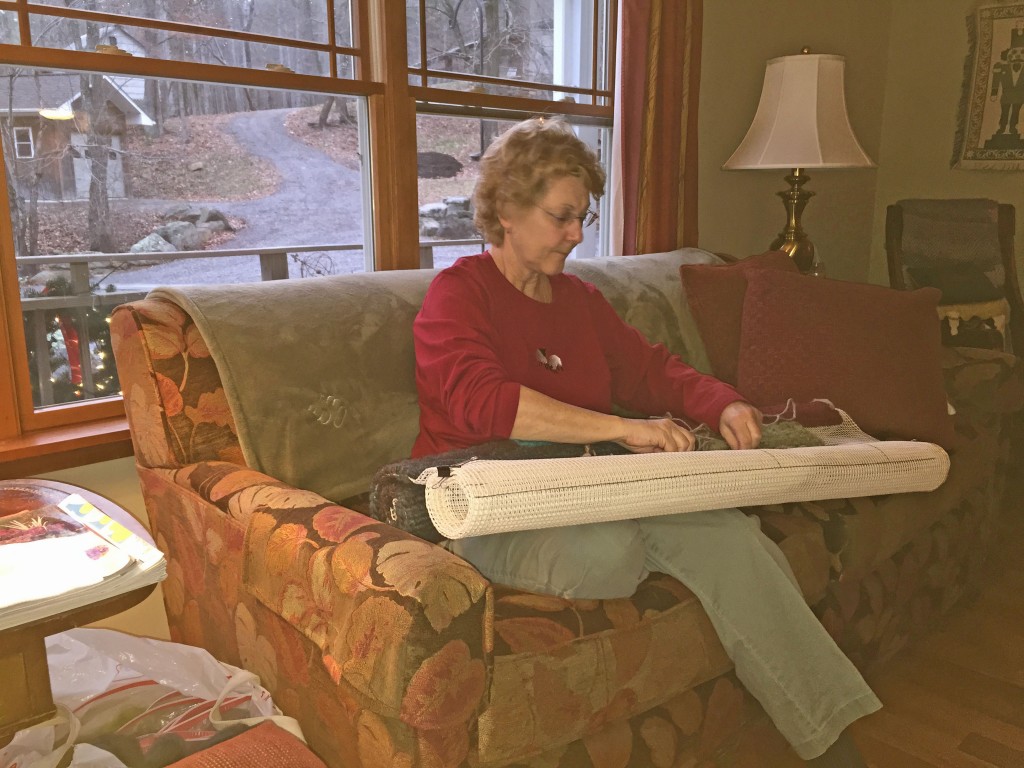 Joanne is busy working on her rug!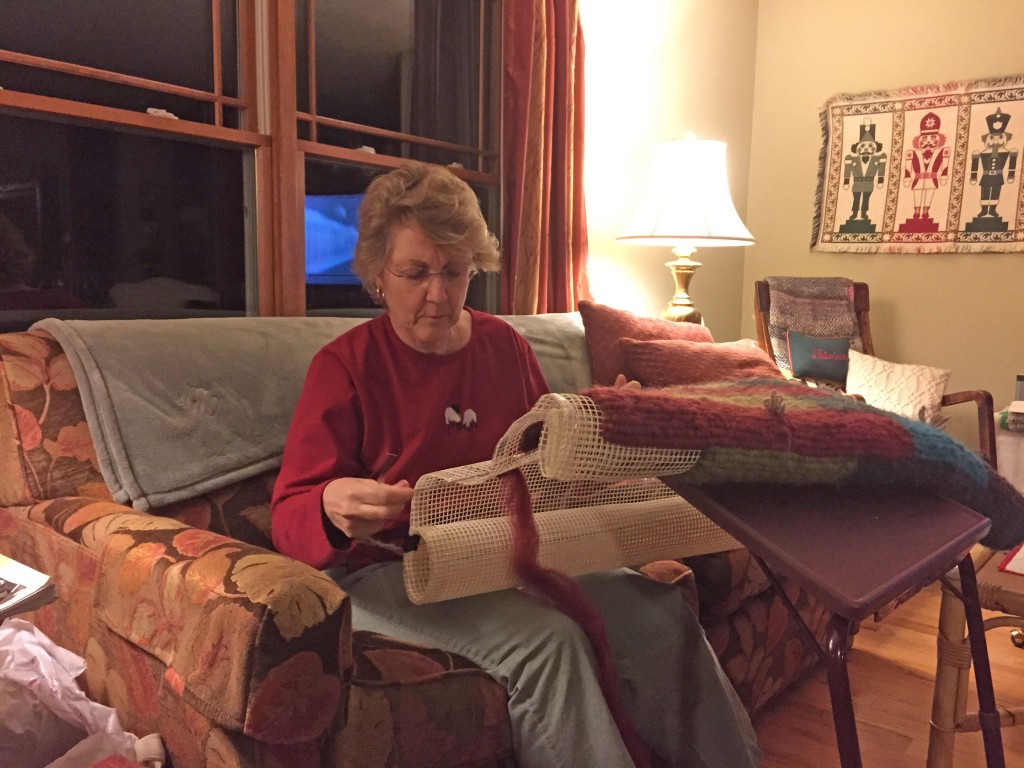 And continues to get bigger…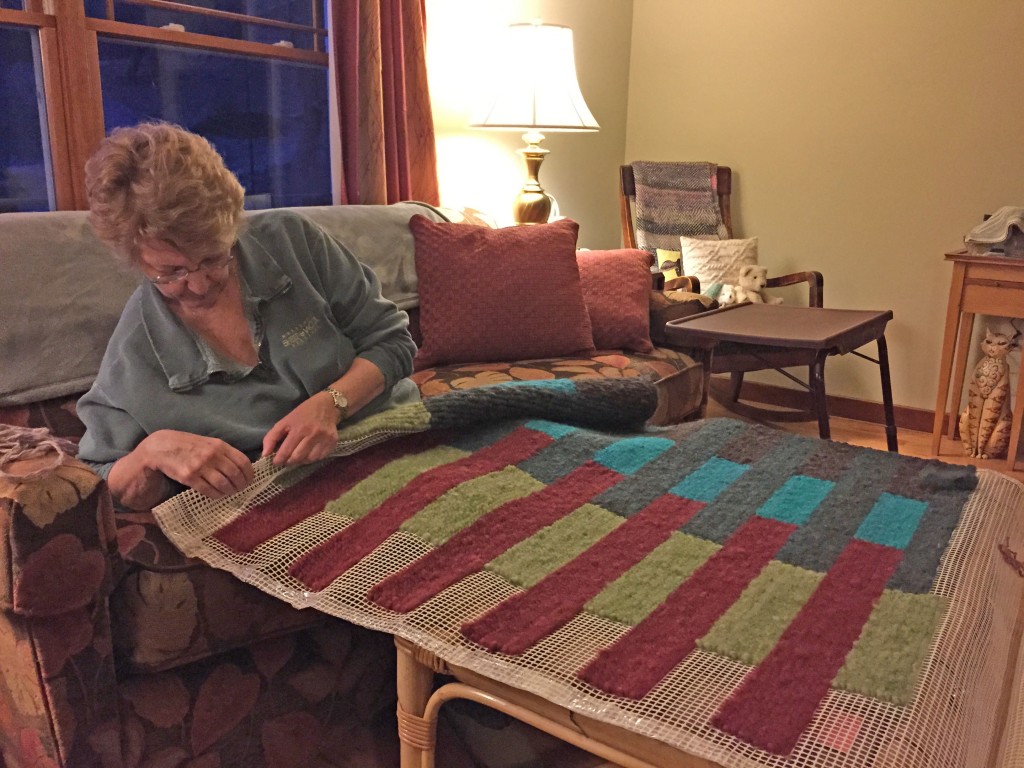 And after all that work, it's time for a nap with the cats!