We know that the Strauch carder isn't the only line of drum carders available on the market, but we do think it's the best! Today's post is all about the superior quality and craftsmanship that you get when you buy a Strauch drum carder.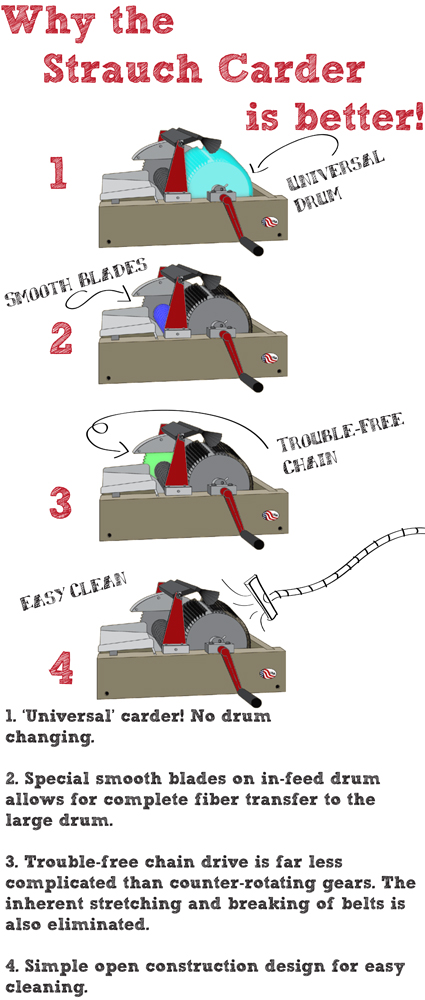 Here are a few other things to note about our carders:
We pride ourselves on outstanding customer service. You can call us anytime and anyone on the Strauch team will be happy to chat with you about which drum carder will best suit your needs.
We don't take any short cuts when it comes to acquiring the best parts for our drum carders. If one uses low quality parts, the resulting carder will not last very long. Therefore, we use the best quality parts in all of our tools to ensure items that will last for years to come!
Everything is hand crafted at our workshop here in Virginia. We're proud to use all American sustainable wood and parts in our carders too, so your Strauch drum carder is 100% made in the USA.