We had another great show with Earth Guild at the Southeastern Animal Fiber Fair (SAFF) last month. If you haven't been SAFF is fiber filled event in Fletcher, North Carolina with classes, animals, and lots of wonderful vendors. Today we're sharing some photos from this year's event!
The new SAFF location: a larger facility right next to the one we used for many years. It's part of the vast WNC Agricultural Center in Fletcher, NC. Lots of vendor space and virtually unlimited parking! Shown is the main entrance to the vast complex.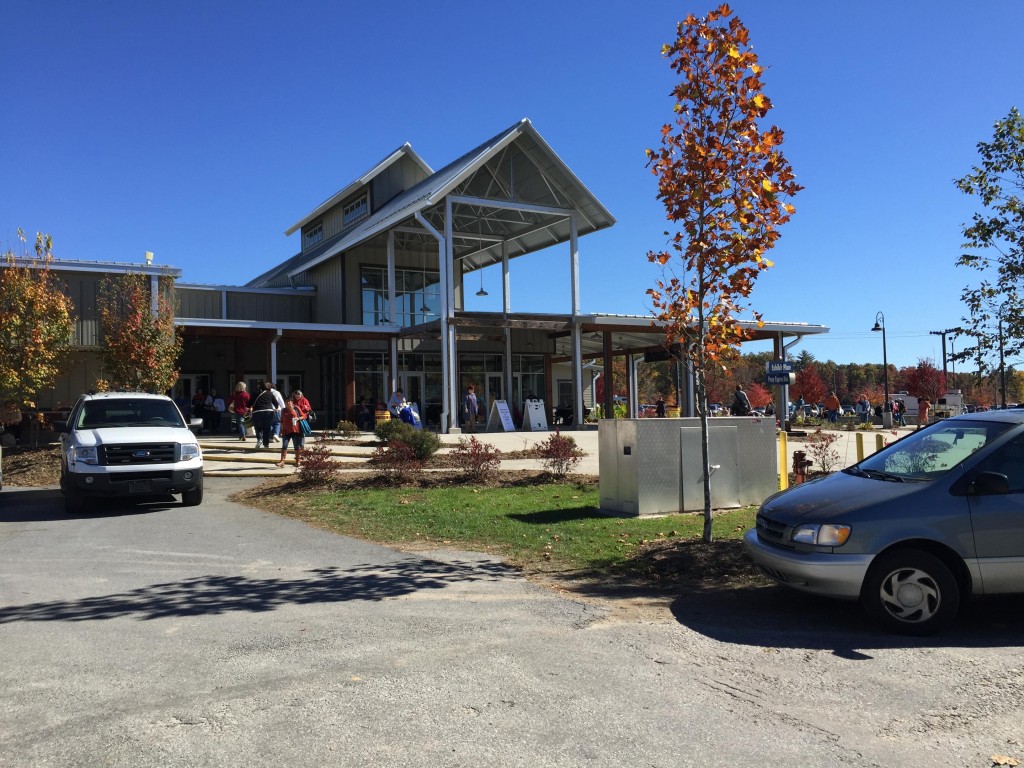 Setting up the booth!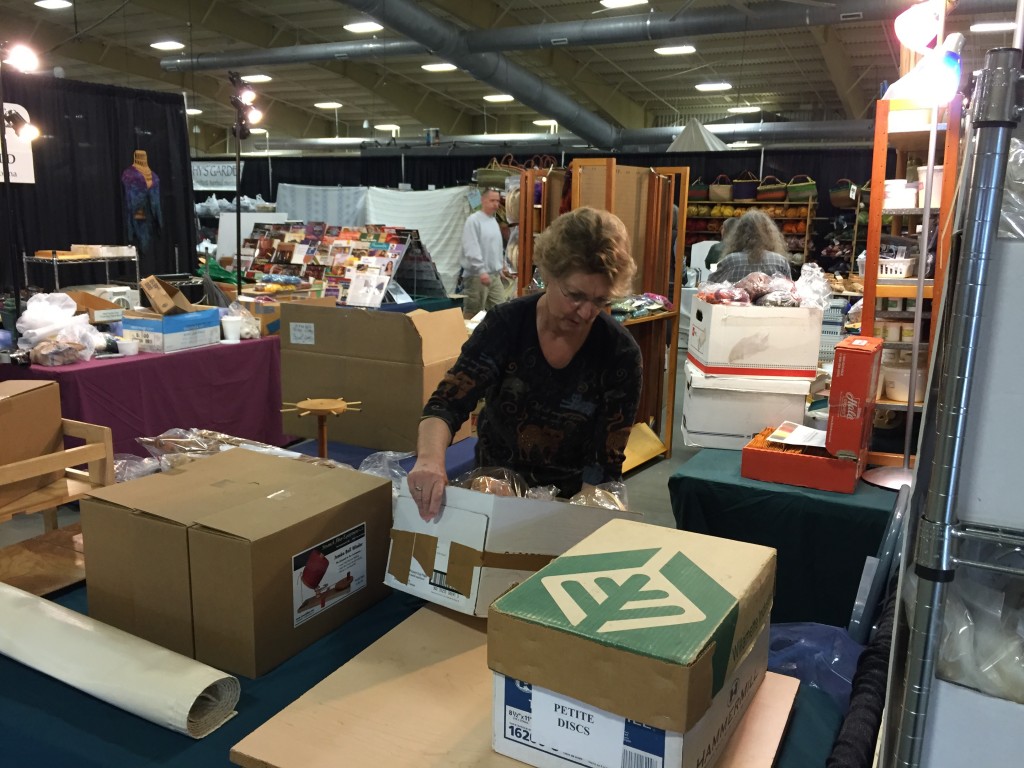 The booth is ready and we're ready to meet friendly fiber folk!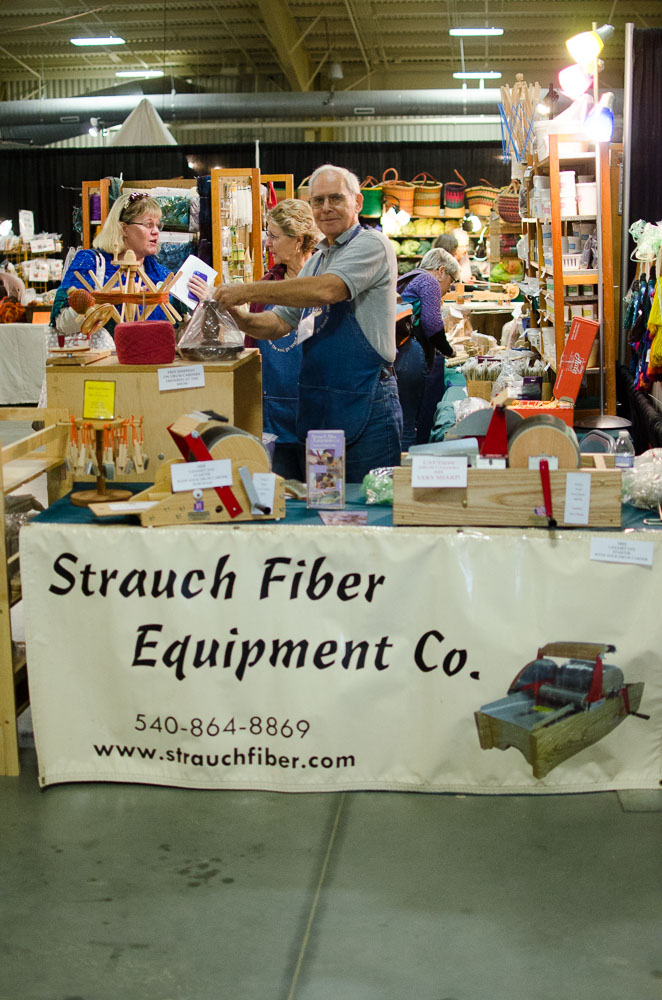 First thing Friday morning, the crowds start.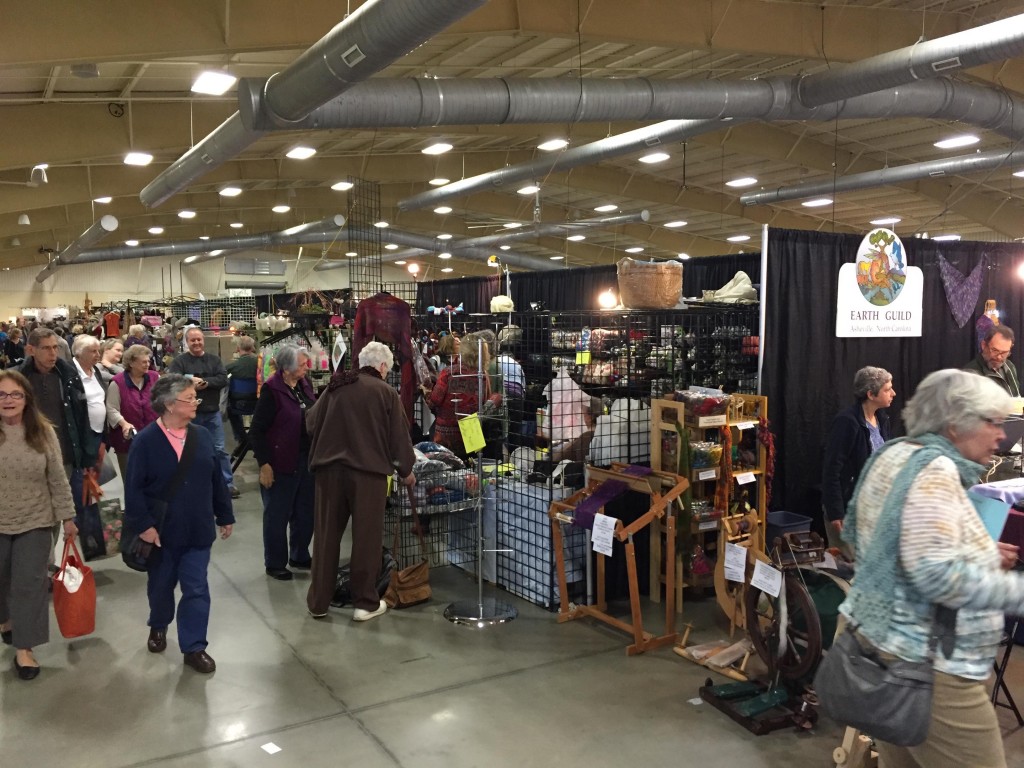 As part of the SAFF festivities, there's "Sheep to Shawl". I couldn't help but notice, with pride, the carders that the participants are using.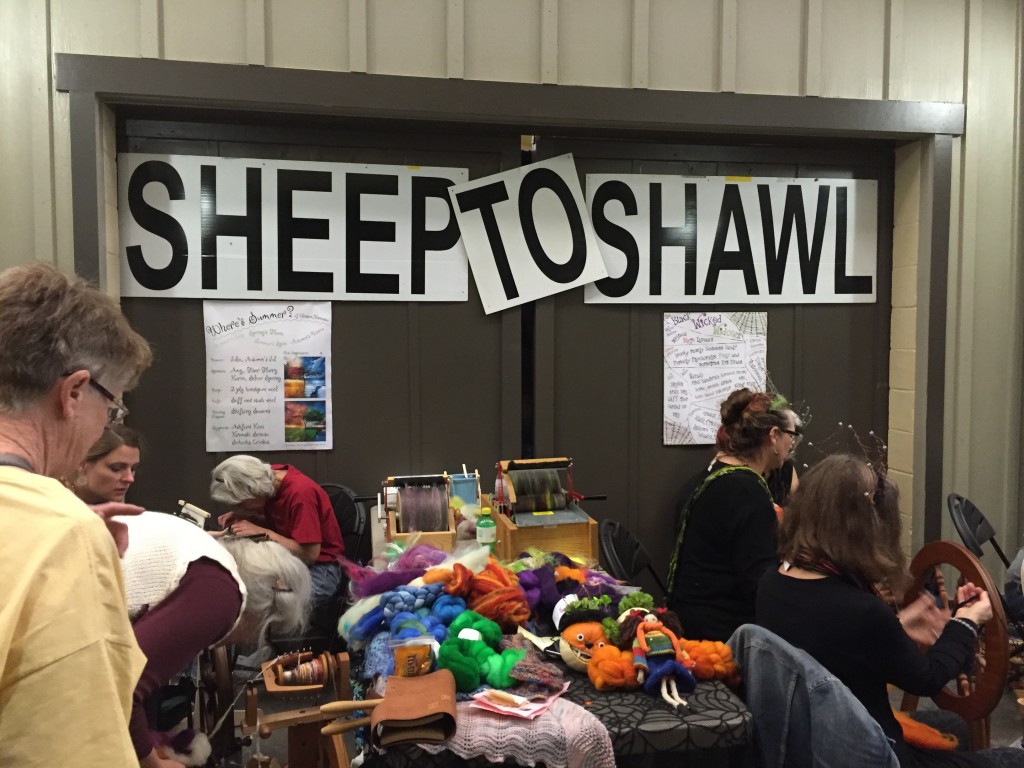 After hours, the fiber enthusiasts are still working…even in the Comfort Inn lobby.