When we are demonstrating our products we often get asked if it's possible to make roving instead of a batt. The answer? Yes! It's easy to use a diz to pull the fiber off as roving. Joanne has demonstrated how to use a diz on both the motorized and non-motorized drum carder in the videos below. Making roving from your drum carder is also a great fiber preparation technique for getting ready for Spinzilla 2016!
Check out the videos below:
How to use a Diz with a Motorized Carder:
How to use a Diz with a non-motorized carder:
These videos and many more are on our YouTube channel. How do you like to prepare your fiber for spinning? Let us know in the comments below!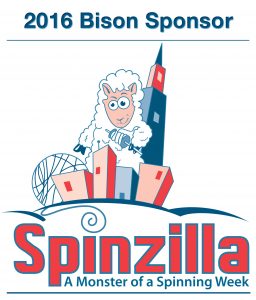 Did you know: This year Strauch Fiber Equipment Company is sponsoring Spinzilla 2016.
Will you be participating in this monster spinning week?