Last weekend we traveled to East Berlin, PA and spent the weekend at The Mannings for their annual Spinning Seminar. There were lots of artists and students, and we had a wonderful time meeting lots of new people, enjoying the beautiful weather, and playing with so much fiber!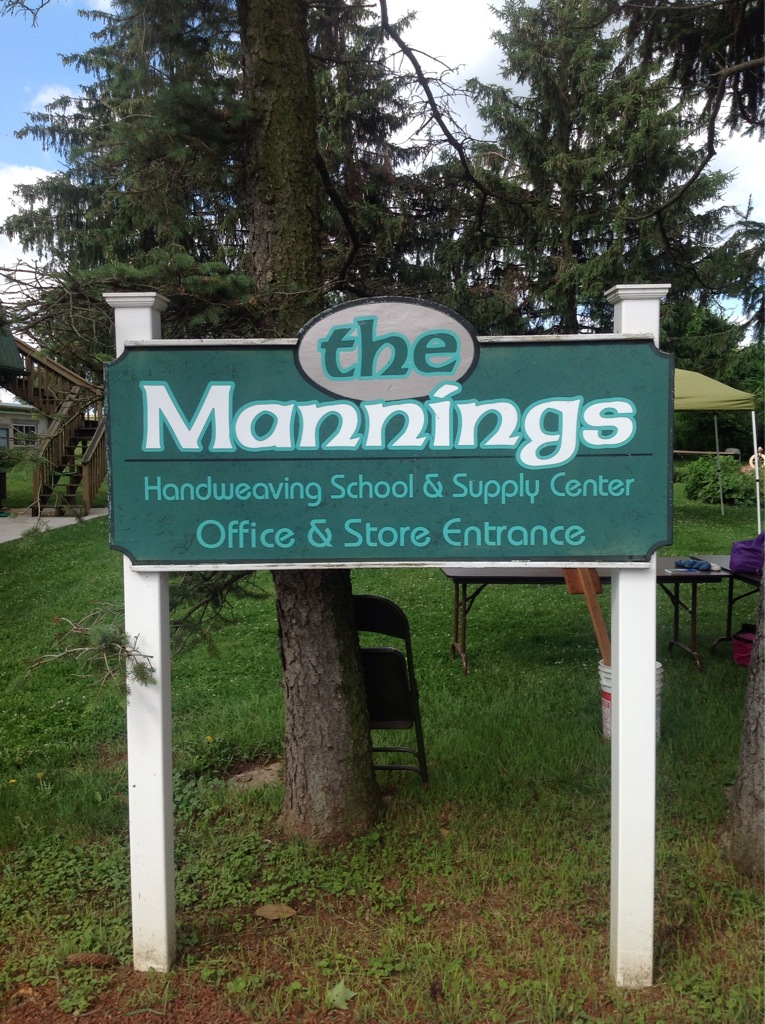 Joanne taking a break from demoing at the Mannings. She snuck away to use her motorized carder to continue making roving for her locker hooked rug.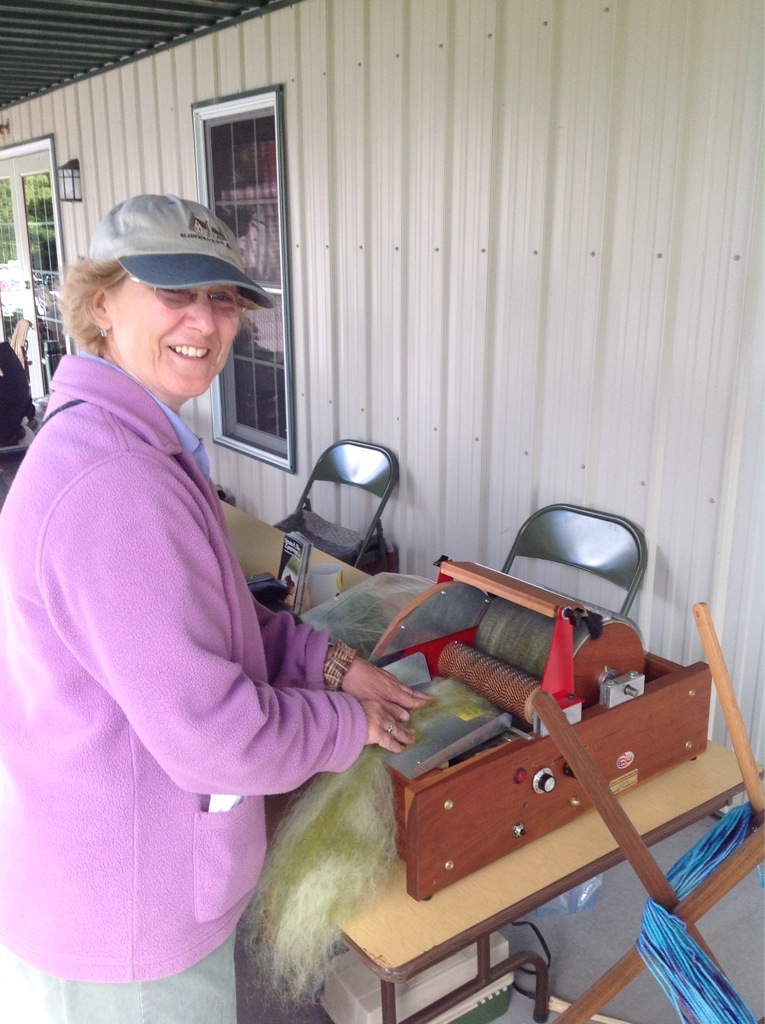 Bobby Irwin was one of the many talented teachers at the Mannings. Here she demonstrates Twined rag rugs and bowls.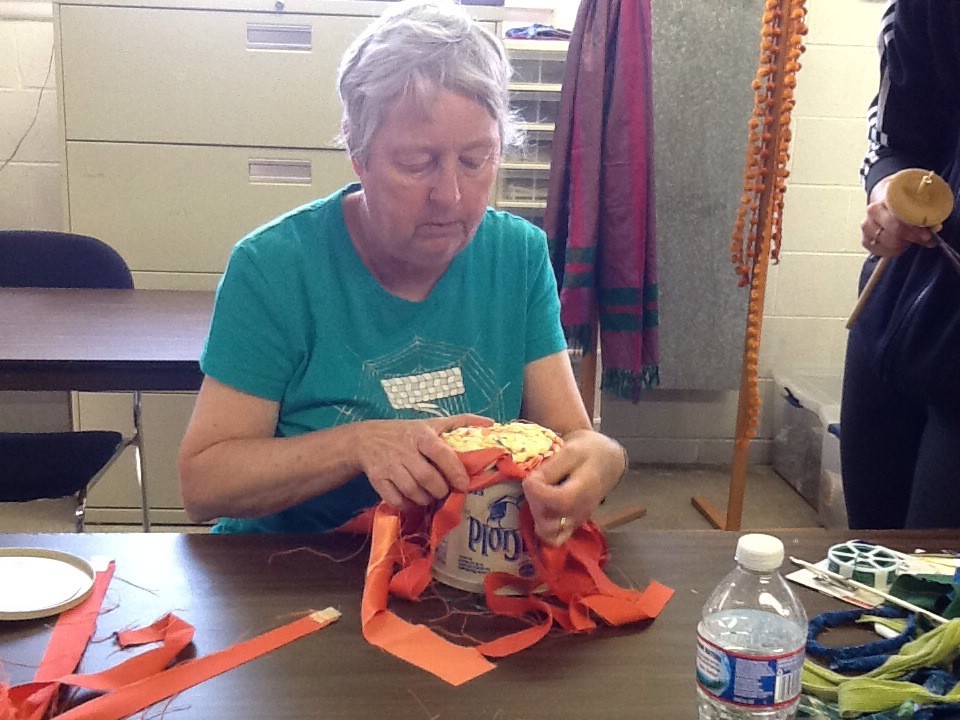 Joan Ruane demonstrates hand carding cotton.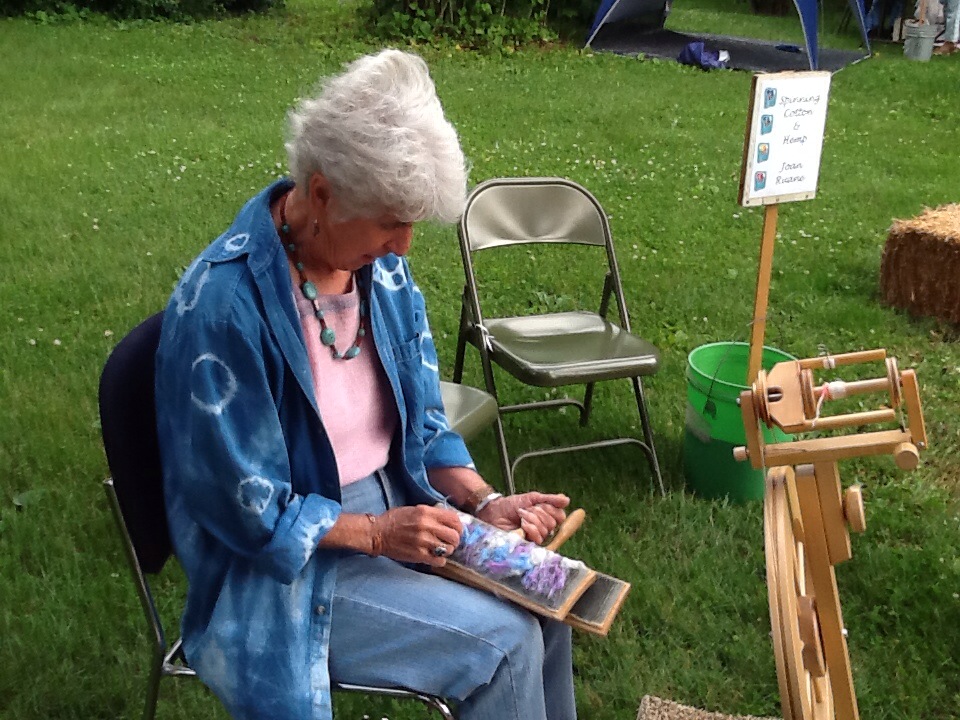 Joan then demonstrates spinning the cotton fiber she hand carded.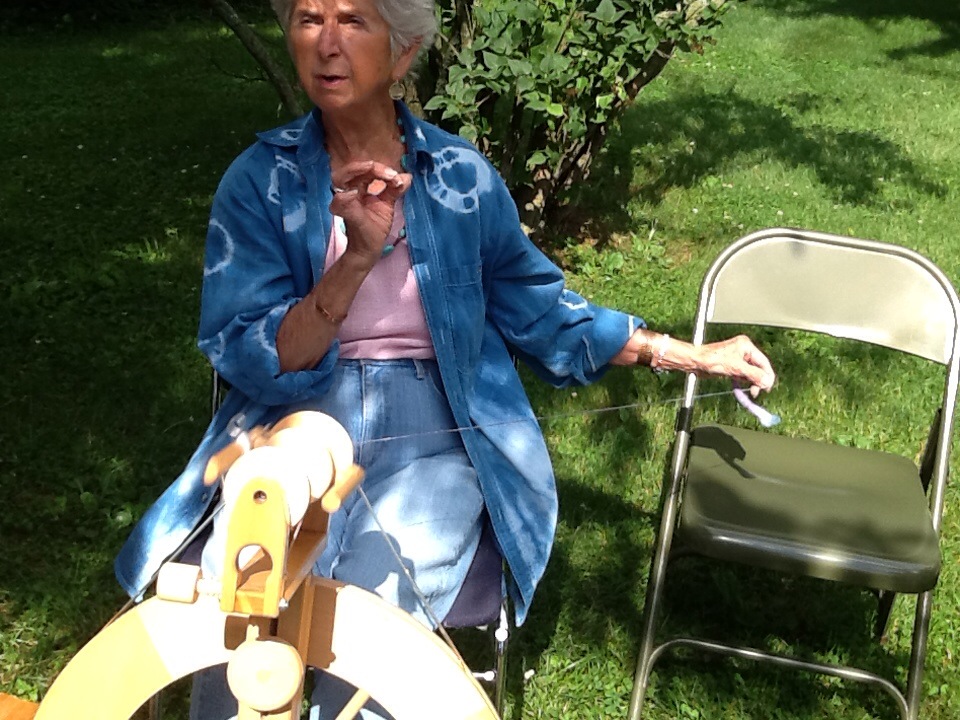 Thanks so much to the wonderful organizers and attendees! We always love meeting new fiber enthusiasts!