Today we'd like to share some of the photos from the first part of our trip to WoolFest and the UK! We also got to visit our exclusive UK vendor, The Threshing Barn! We'll be posting more about our time at The Threshing Barn in our next post.
But, before we could leave we had to make sure there were lots of carders ready for shipping!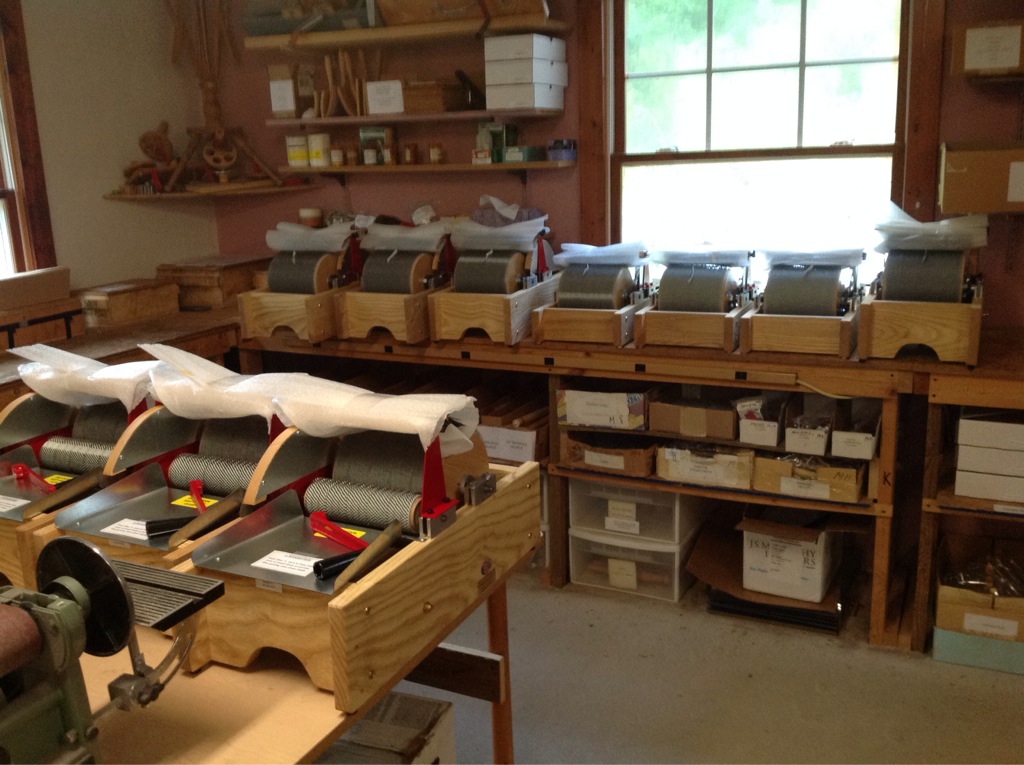 All set up at the UK Woolfest! A wonderful fiber event full of animals, wool, and inspiring fiber artists.
We also saw many beautiful breeds of sheep!
We'll be posting next time with more about our trip to the UK!