April showers bring May flowers…and butterflies! With so many beautiful species found in the natural world, you'll never run out of colorful inspiration! Here is the photo we chose to help us select this month's color palette: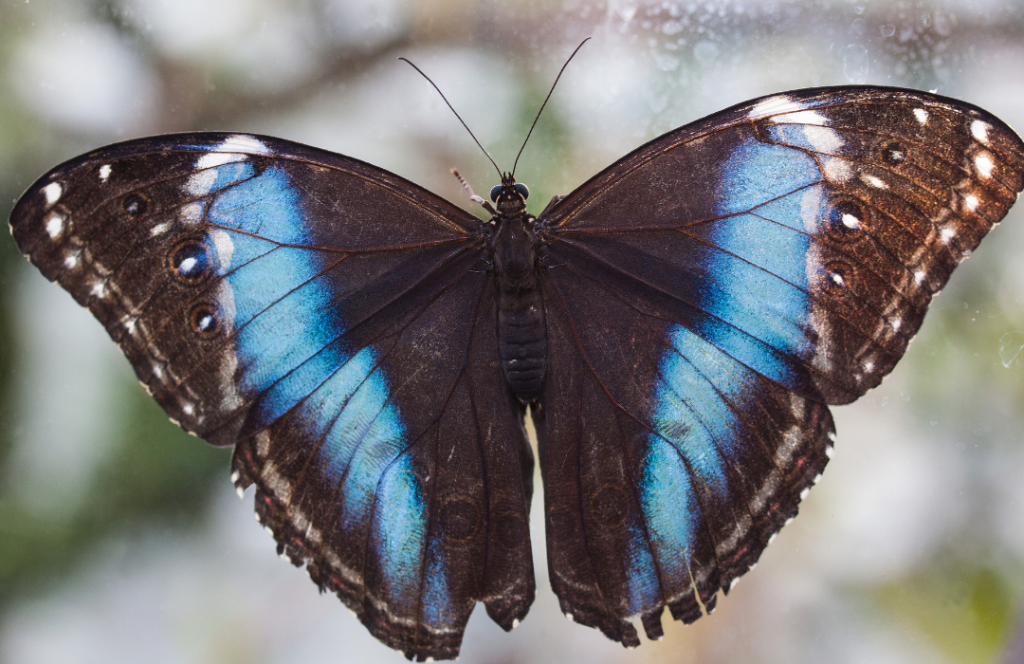 There are many ways to interpret the unique colors and markings of each species; for instance, if you wanted to use these colors in the same ratios as pictured, you would use dark brown or black fiber as your base, with a few shades of blue, white and grey or silver fiber as your blending colors.
Or, if you would rather have a brighter batt that looks as airy and carefree as a butterfly floating in the breeze, you may wish to flip-flop those ratios so that the brightest and most eye-catching color is dominant, with the darker and more neutral colors used in smaller quantities, as we've done here.
Once you have chosen your colors, it's time to start carding!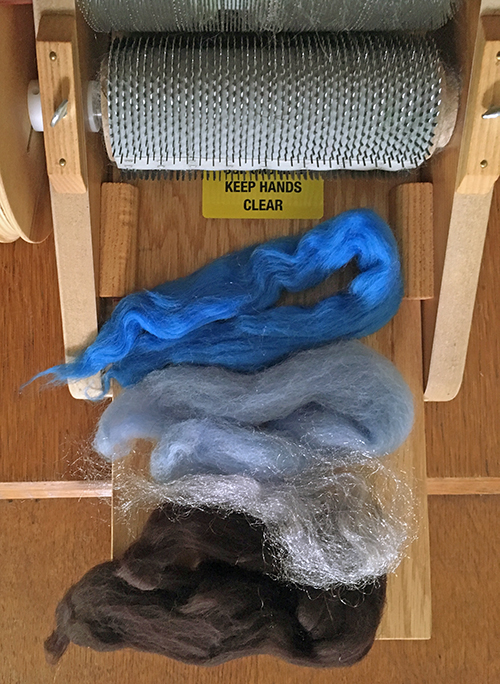 Supplies:
A Strauch Drum Carder (we used a Strauch Petite)
1 oz main fiber – here, we used two 1/2 oz colors of bright blue merino wool
Approx. 1/4 oz accent colors –  here, we used 1/4 oz dark brown merino wool and a small amount of dyed silvery-grey firestar fiber.
Start with your base fiber(s) to get a good base on your drum (approximately half should be sufficient), concentrating on filling the middle part of the drum.  When you have processed all of your base fiber(s), continue to the next step.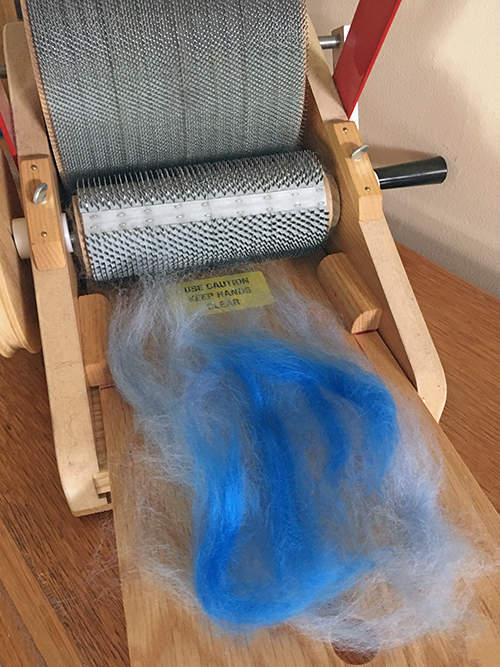 Begin adding your darkest accent color, concentrating on filling the outer edges of the drum to echo the markings of the butterfly wings. Save a small amount of this fiber to use on the next step.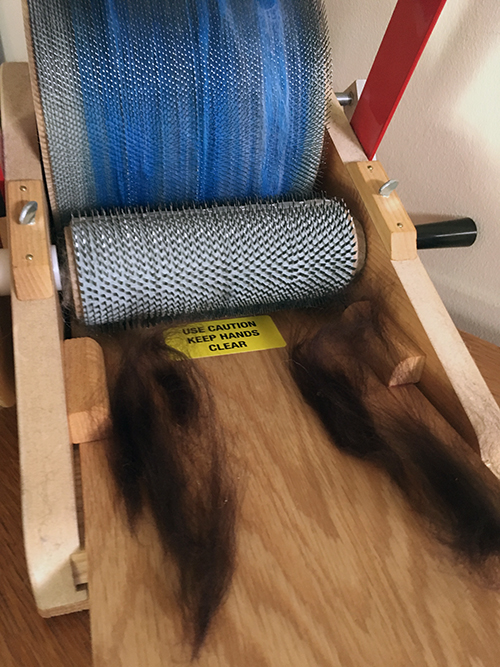 Use the remaining dark brown fiber to create a base and top layer (known as a "fiber sandwich") for your firestar fiber. Process through your carder while still concentrating on filling the outer edges of the drum.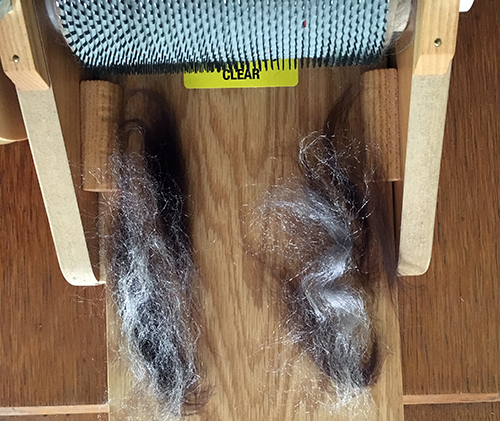 Next, remove your batt and get ready to spin!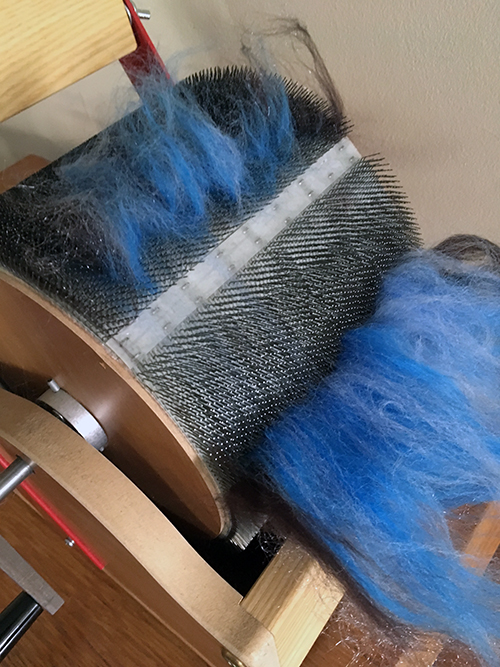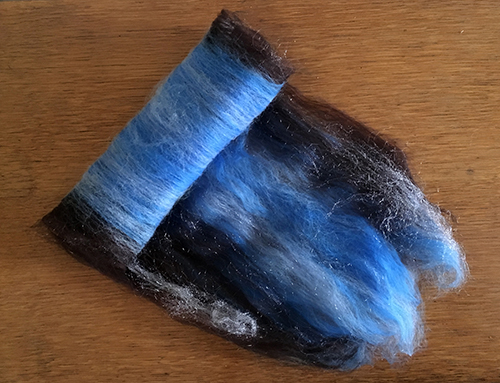 We can't wait to see your own unique butterfly-inspired batts – be sure to share your projects with us on Instagram and don't forget to tag your post with #strauchfiber!
Like this post? Pin it!