Last May, we publicly announced our successor search for a "fiber-loving unicorn" to carry on the Strauch tradition. In that time, we have searched high and low and met many wonderful people. We're very grateful to everyone who helped spread the word or expressed interest in our business, and we are pleased to announce that as of Friday, May 24, the Strauch Fiber Equipment Company has a new owner!
Before we introduce you to our successor, we would like to share a few personal words to express how grateful we are for the wonderful fiber community we've been proud to serve these many years. It's truly been a delight to share our passion at fiber festivals and shows over the years, and the creativity and skill shared by our fans on social media is humbling! Knowing that our products have provided years of joy and made the process of creating easier is the greatest compliment. Thank you for sharing this little corner of the fiber community with us!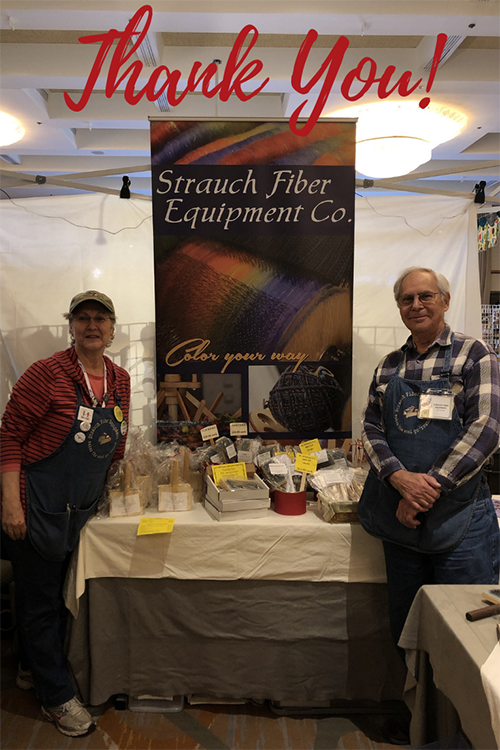 The process for selling a business is long; for those of you who would like to hear more about this journey (and it IS a journey!), I talk about our own experience in this episode of the Business of Craft podcast. In our case, we have a very specific set of criteria in mind, and when we met Michael Gallagher, we knew he had the chops to maintain the quality and innovation you've come to expect from products bearing the Strauch name.
Michael has a BFA in Woodworking and Furniture Design from the Maine College of Art and has taken several woodworking workshops at Haystack Mountain School of Crafts as well as Penland School of Crafts. He also has an associate's degree in Architectural and Engineering Design from Southern Maine Community College!
Michael is young, energetic, and has many fresh ideas to bring to the table. As we've gotten to know him, we've learned that he has much more than just technical know-how: he has a true passion for making things by hand, and we are confident that he is the right person to pen the next chapter in the Strauch story.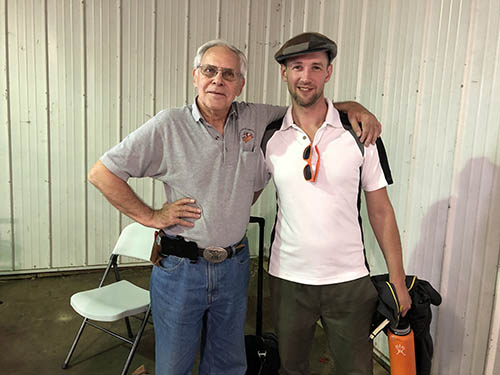 After a month training at our facilities, the business will relocate to North Carolina, where Michael lives with his 4-year-old daughter. In the days and weeks to come, we hope you'll enjoy getting to know Michael. Make sure you're on our newsletter list and follow us on Facebook or Instagram, where we'll be sharing this transition process with all of our fans.