Last month, we showed you how to wet felt a batt to make felted coasters. This month, we'll show you an easy DIY project for making festive holiday ornaments!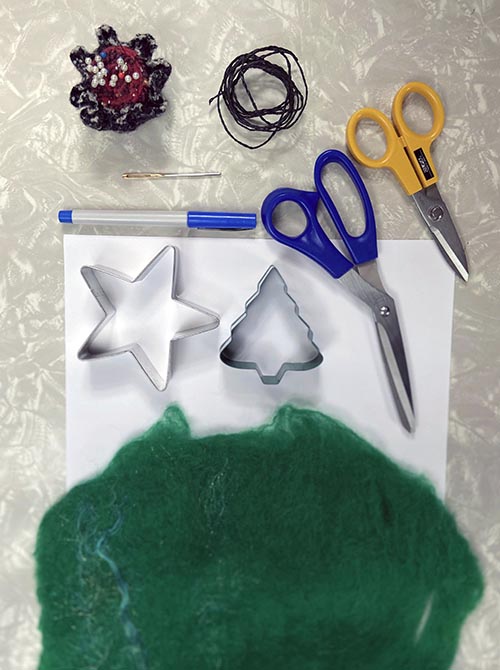 Supplies: 
1 felted batt (click here for a step-by-step photo tutorial)
Cookie cutters
Heavy card stock 
Fine-tip pen
Scissors (we recommend two pairs, 1 for cutting paper and 1 for cutting fiber)
Ribbon, string, twine or yarn in approx 10-12" lengths (for hanging ornaments)
Straight pins
Darning needle
Optional embellishments: embroidery thread, small beads or sequins (will require needle & thread to attach); additional wool (will require a needle felting tool)
To Make Ornaments:
First, take the cookie cutters and trace the outline of each shape on the cardstock. Cut out to create a template that you'll use on your batts.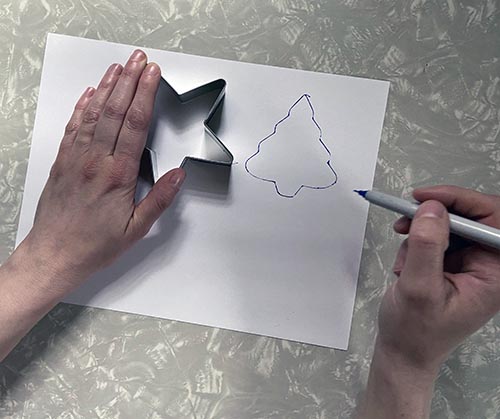 Pin the template to your batt and cut around shape as shown below to remove from batt (this will make it easier to cut more precise lines in a moment!).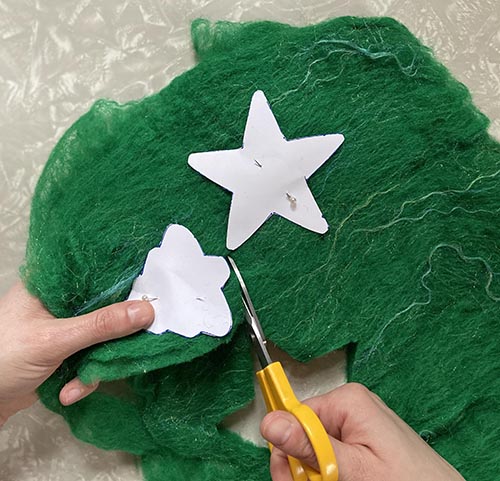 Cut remaining fiber into the shape of your template like so:

Use the darning needle to attach your ribbon, string twine or yarn at the top of each ornament for hanging anywhere you like.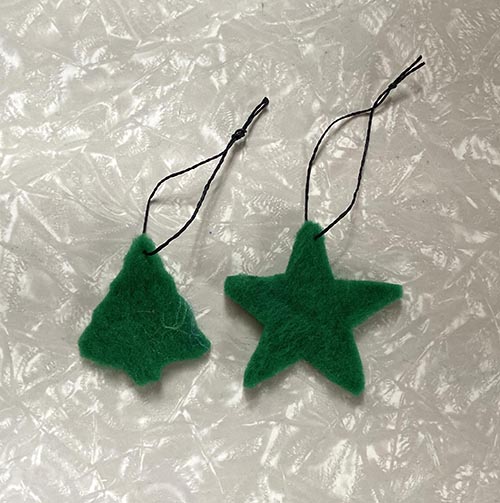 Your ornaments can be used as-is, or you can embellish them with embroidery thread, small beads, sequins, or needle felted details!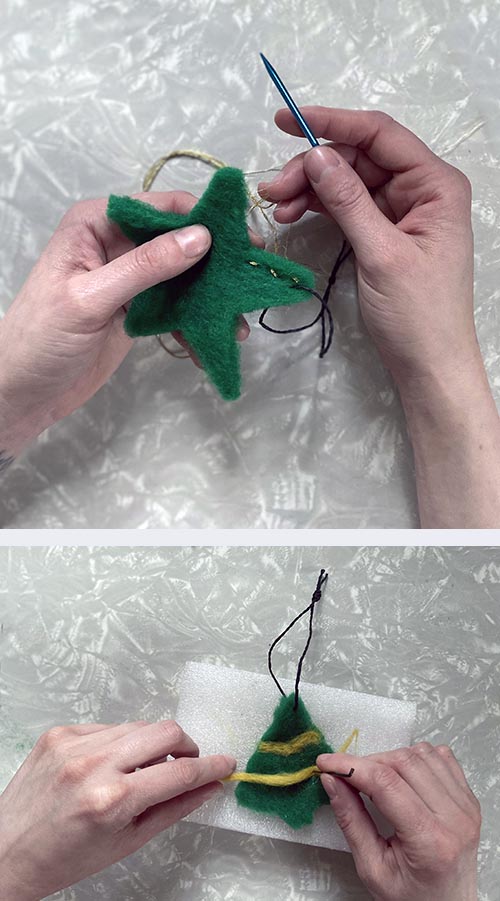 Not only do they look great on a tree…..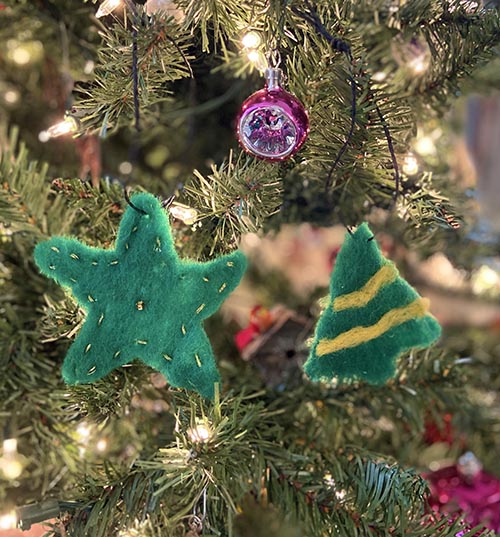 ….You can also attach them to gifts for added decoration.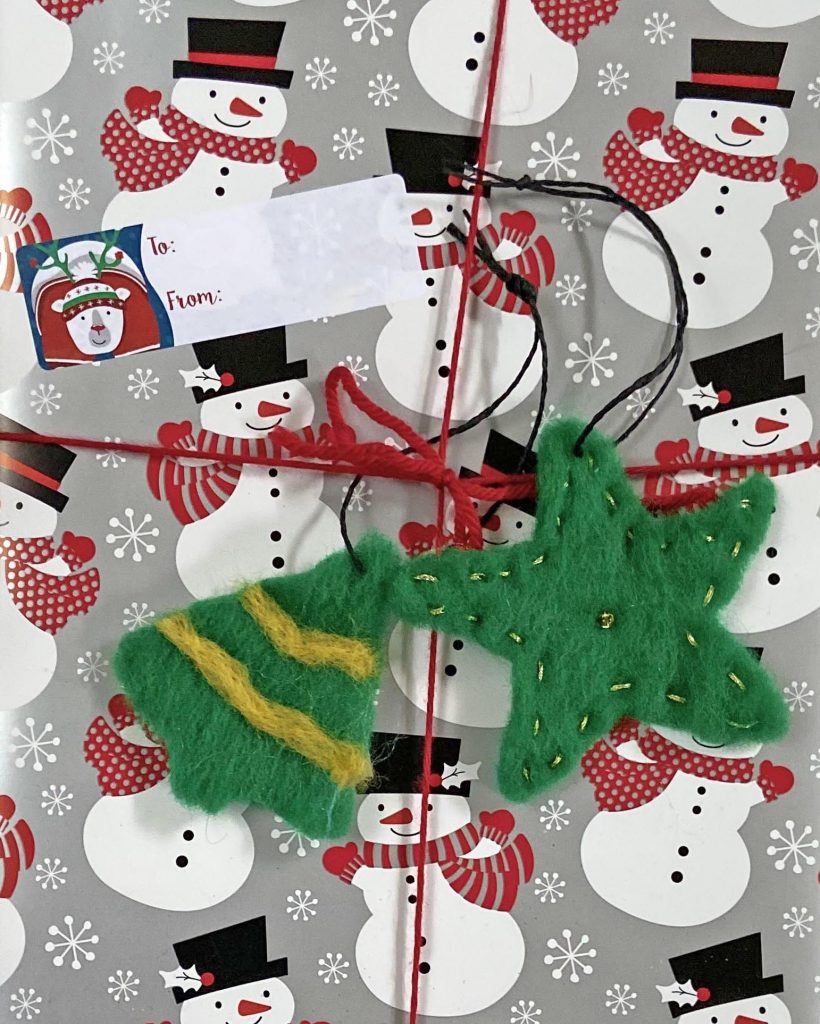 For more fun DIY ideas for celebrating the season, check out our Pinterest board here.
Happy holidays from all of us at Strauch!
Like this post? Pin it?