Today we're excited to feature a wonderful fiber artist, Elysa Darling from 222Handspun. Elysa creates and sells beautiful art batts and art yarns through her Etsy shop, and blogs on her website, 222Handspun. Today we're sharing photos of Elysa's batts and handspun yarns, all carded on her Strauch double wide Mad Batt'r. We've also asked Elysa a couple of questions about her business.
A photo from Elysa's studio, carding on her Mad Batt'r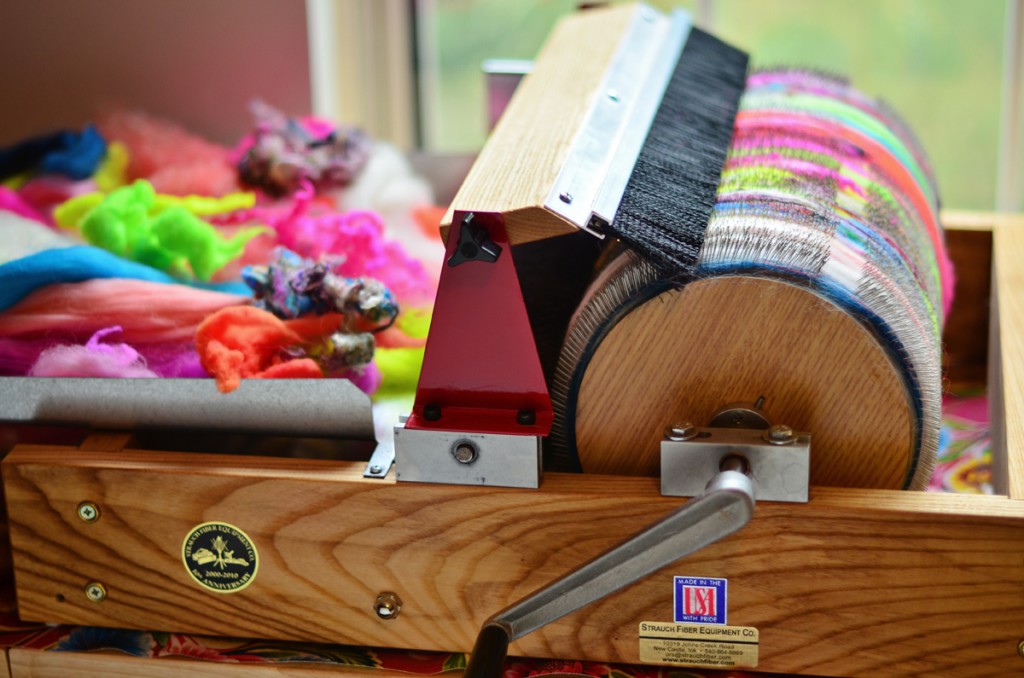 SFE: How did you get started in the fiber arts?
ED: I've been fascinated with yarn and fiber since I was a little kid. My first exposure to fiber arts was at a summer camp where I learned to weave and use natural dyes. My mother taught me how to sew and I used to make clothes for my dolls using yarn and fabric scraps from her stash and much anticipated trips to the local fabric store.
Pulling an art batt from the Strauch Mad Batt'r
ED: I actually don't know how to knit (I know, crazy!). I just learned to crochet last year and I find that easier to do and I'm working on getting better at it. I guess I would say I really love carding and spinning the most though. Dyeing is fun too because I get to play with color in a different way. I have a lot of fun mixing dyes and coming up with some crazy color palettes. But there is something about just grabbing a handful of squishy wool and blending it together to make yarn that really appeals to me. Spinning has a rhythm that is very meditative and relaxing. You don't have to pay as much attention as you would if you are knitting (or in my case crocheting or weaving). I could spin all day if I had the time.
Elysa's cheerful color combos on her Mad Batt'r.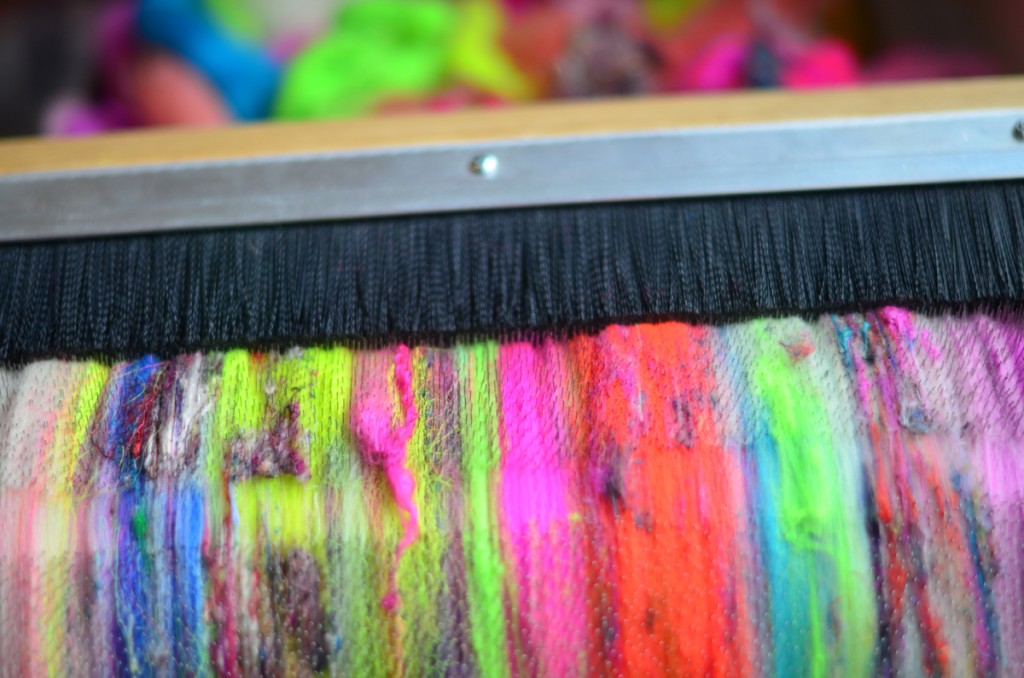 An art batt!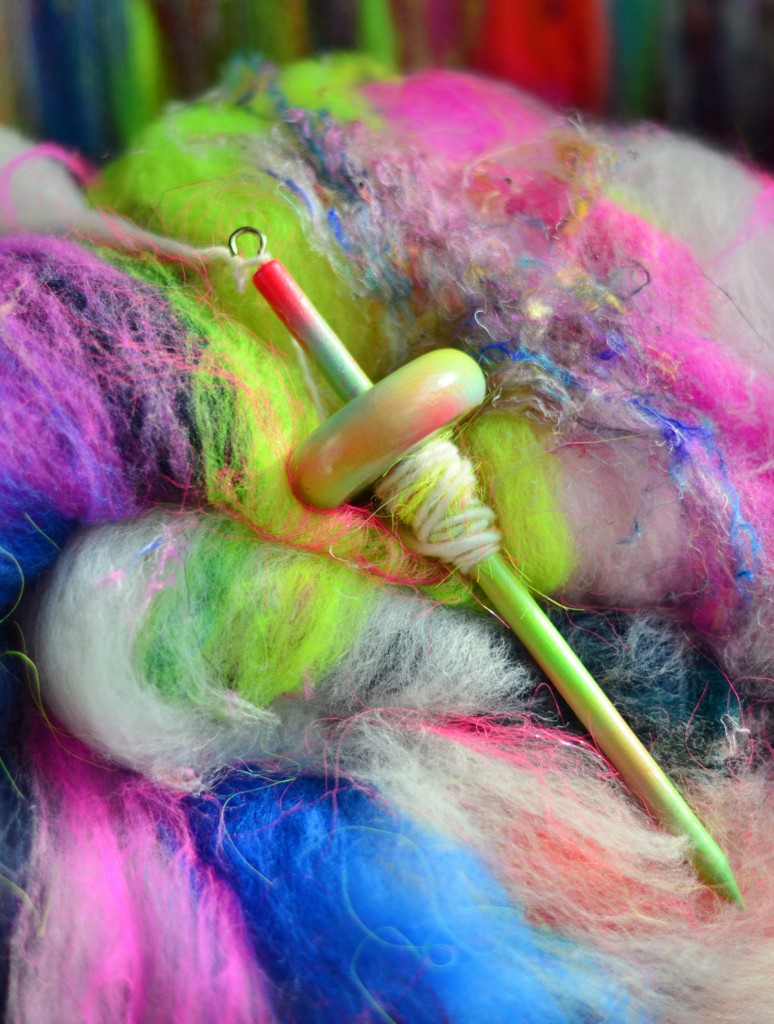 Elysa's handspun coiled art yarn
Thanks so much to Elysa for sharing her lovely photos! We'd love to see what you're making on your Strauch carders, too!