Last weekend Nancy and Chris Miller of The Woolery came to visit Strauch headquarters and see how all our machines are made! They stock the full line of Strauch tools, and we had a wonderful weekend visiting.
Nancy and Chis with the Strauch team, from left to right: Carol, Liz, Victor, Joanne, Chris (with the overwhelmed look), Nancy, Lawre and Adam.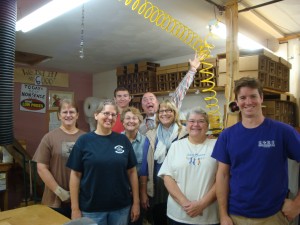 Taking a lunch break with the  team.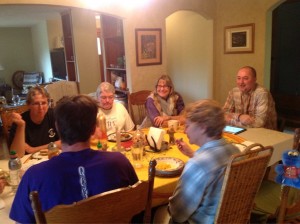 Chris and Nancy relaxing.