One of the best parts of owning a fiber business is getting to meet fiber enthusiasts and talk to them about what they are passionate about–fiber! This summer we participated again in the semi-annual Fiber Farmers Market at Uniquities yarn shop. You can learn more about this wonderful shop in this previous blog post.
Today we're sharing some photos from the last market!
All set up and ready for fiber enthusiasts. Joanne tries to get a few stitches in while she waits for the crowds.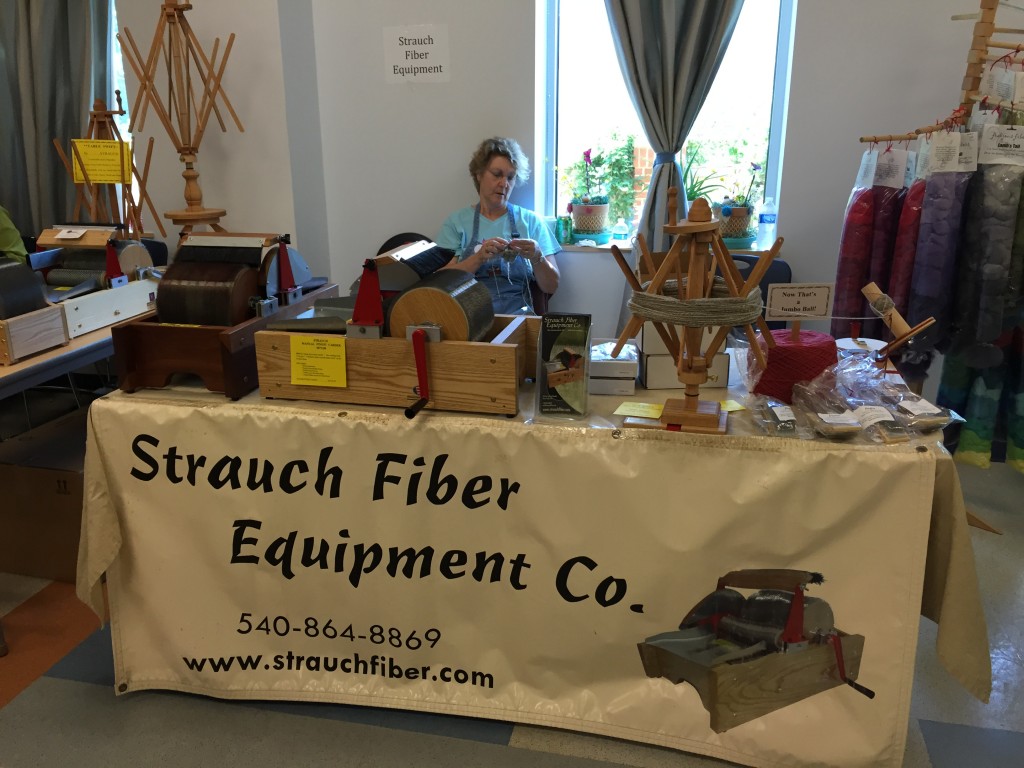 Caroline organizing the finishing touches of the displays.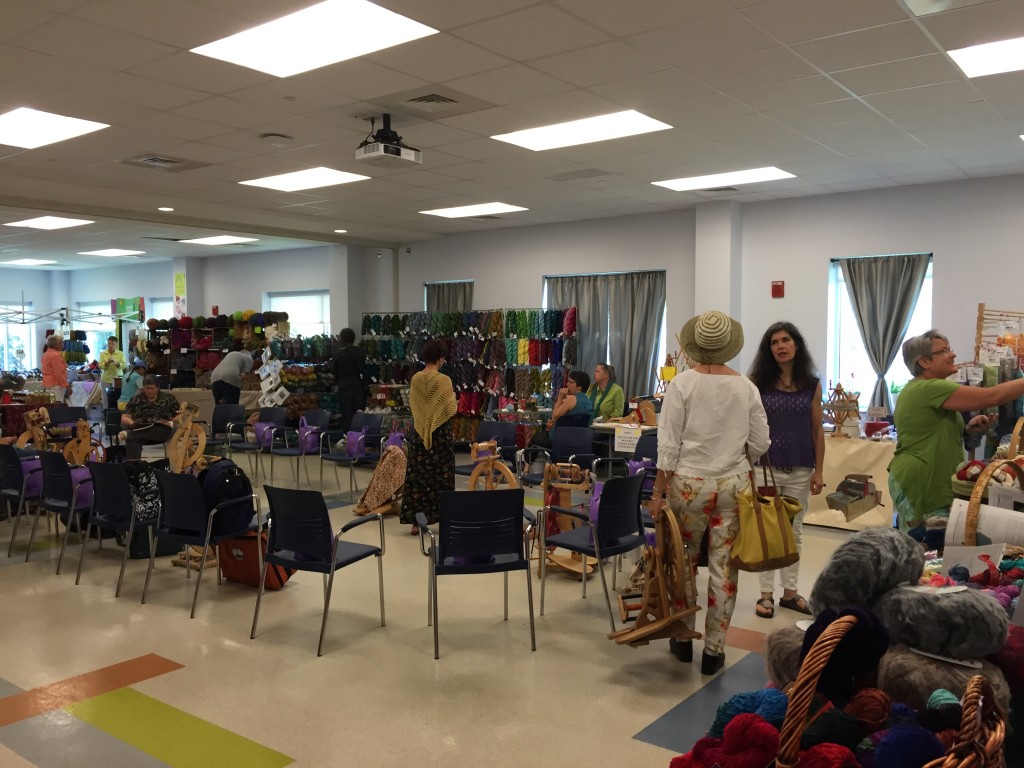 The spinning circle at work.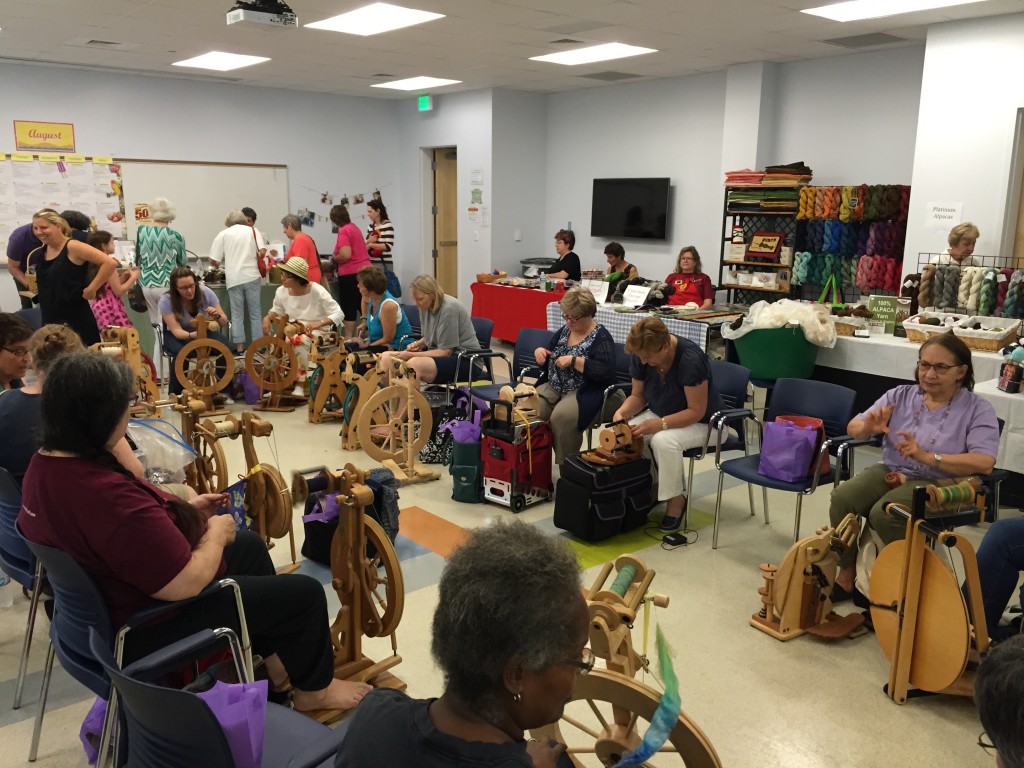 A customer's husband was given a job: wind that blue skein into a ball. Well done!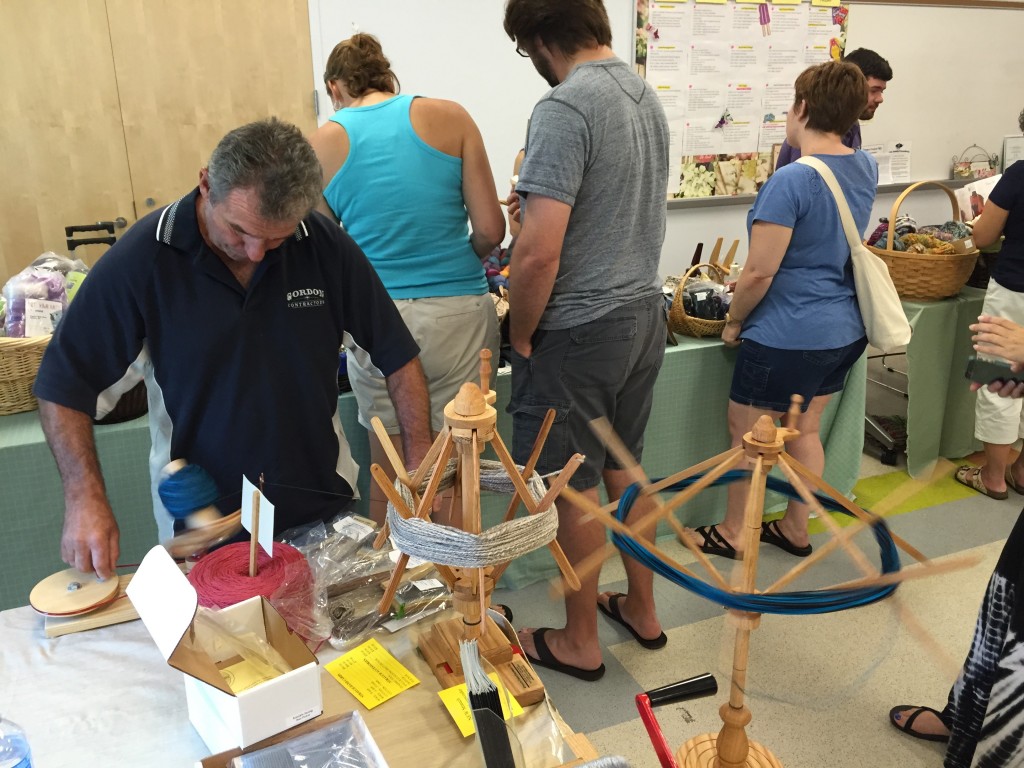 We'd love to see you at one of our upcoming events! See our full list of shows and events here.
Then he gets an education on how to use the motorized Finest drum carder. He's a keeper!