We love to show off our Strauch Fiber family on social media. We're proud of our hardworking team and the high quality equipment we make here in the shop. Today we'd like to spotlight one of our lazier team members: Desi. Now although Desi doesn't help much with building tools he is quite interested in the fiber arts.
Desi needle felting.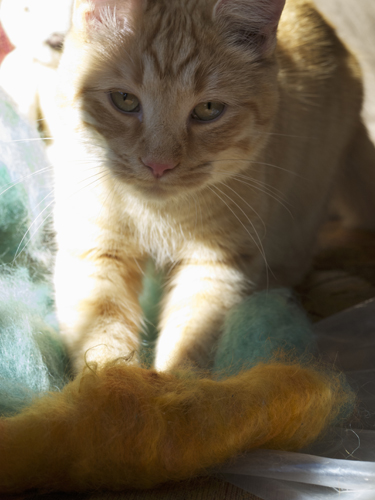 Desi wet felting.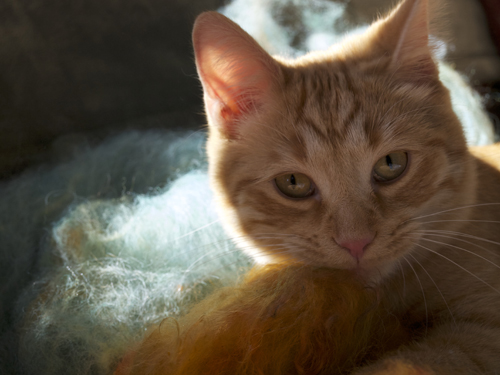 Desi spinning.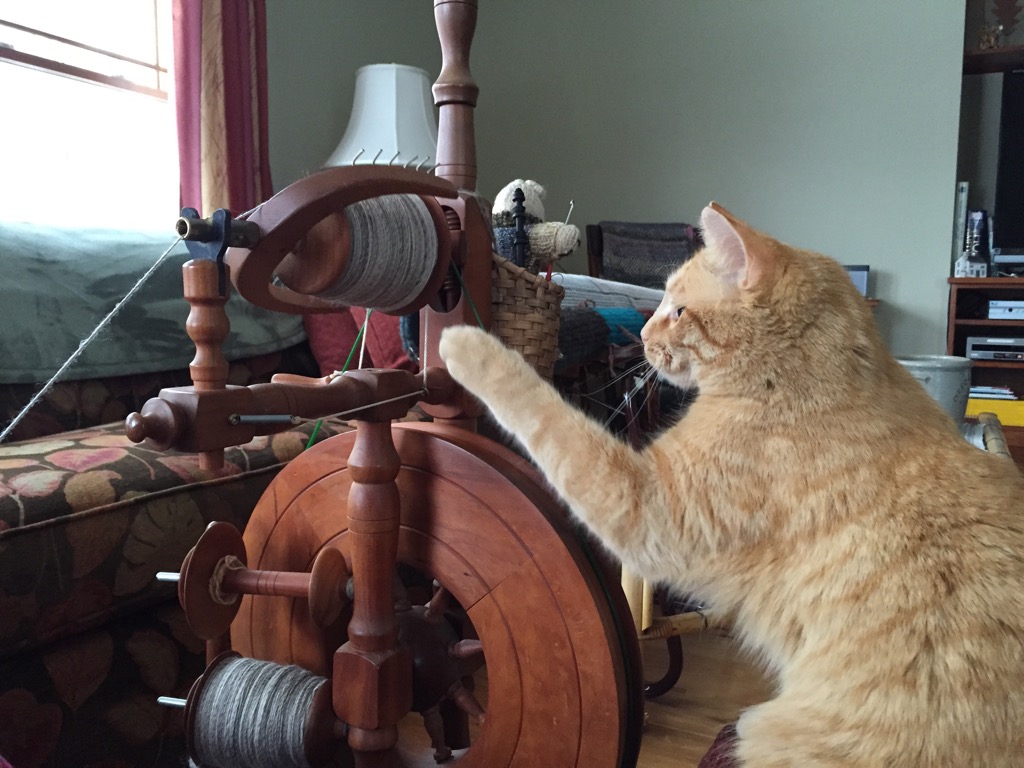 And after a long day, Desi knows how to relax!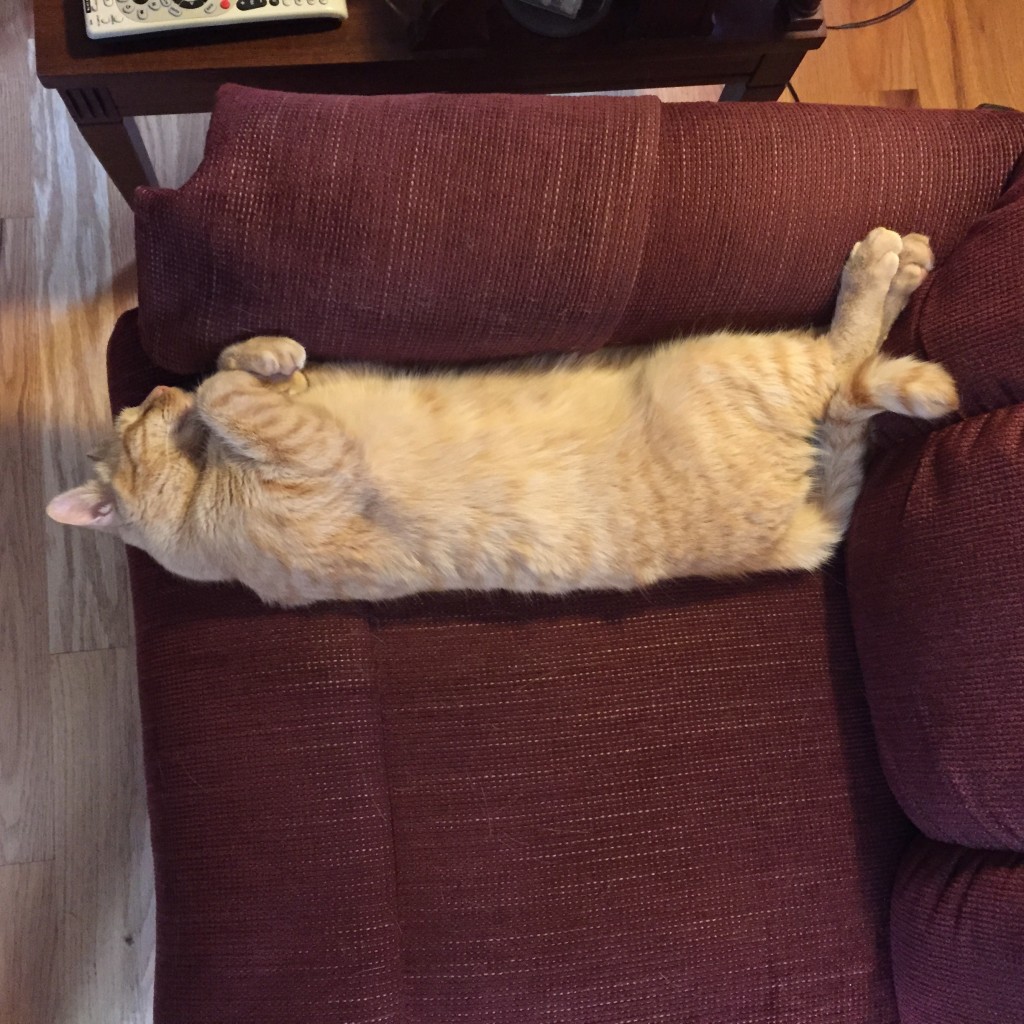 Do you have pets that love wool? Share your photos with us on Facebook.