Today we're featuring Ruth from Felt Away Designs. Ruth purchased a motorized doublewide Mad Batt'r last December so she could create beautiful blended batts for her fiber art.
Felt AwayDesigns is a business out of Howell, Michigan that crafts quality, one of a kind, handmade, and functional felted items. The owner and artist, Ruth Snyder, uses a variety of fibers, but mostly wool. At the center of her business is promoting local farmers, other entrepreneurs, and the fiber community. You can learn more about Ruth and see her beautiful designs at www.feltawaydesigns.com
Blended fiber wall hanging:  A 30 x 30 piece of teal blended fibers made into felt.  Fibers Includes wool, Angelina fiber, wool locks and hand spun art yarn.  Hand dyed for original color-way.  Applied to canvas. Used for wall decor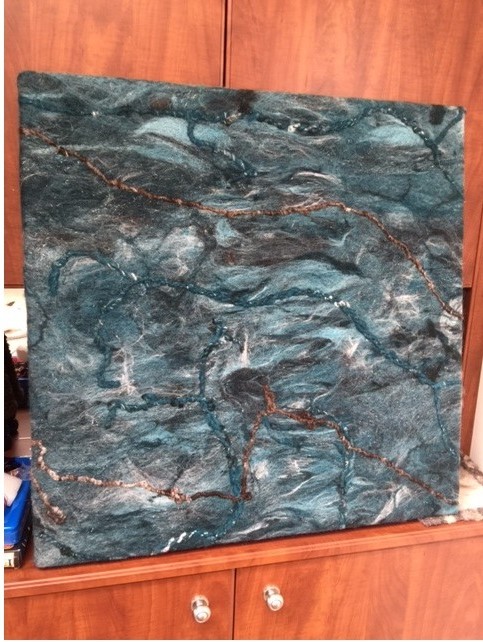 Felted table runner: Blended wool felted made into a table runner with hand spun art yarn felted onto top.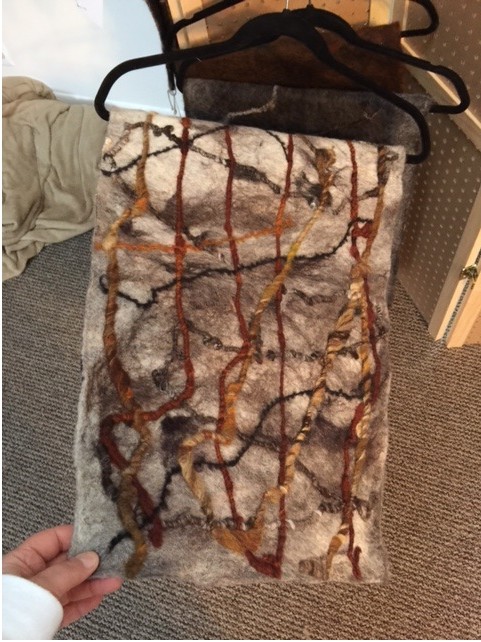 Felted wall pocket: Blended wool made into a "wall pocket". Blue Face Lester locks needle felted around top. Michigan oak button with a braided hemp tie. Wall decor.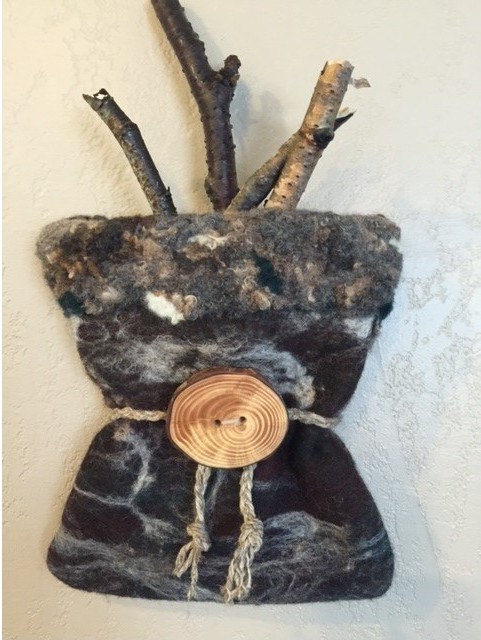 If you're a fiber artist using Strauch tools we'd love to feature you on our blog! Please contact us by emailing info(at)strauchfiber(dot)com.