A few weeks ago, we spent some time talking about color. (See here for Part 1, and here for Part 2.) So it seemed only right that this week we find some inspiration with color.
On our Pinterest board, we have accumulated things that inspire color combinations. Take a peek at it here.
Here we have a beautiful scene of mountains and a river. The flowing colors of blue, pink, and purple would make for some great inspiration for some fiber like this:
Or you can take a more natural approach and find some fiber inspiration from these acorns:
Though they look like all it is would be a brown mess, try incorporating some of the red hues from the acorns and the navy from the background to create a fun striped batt like this one: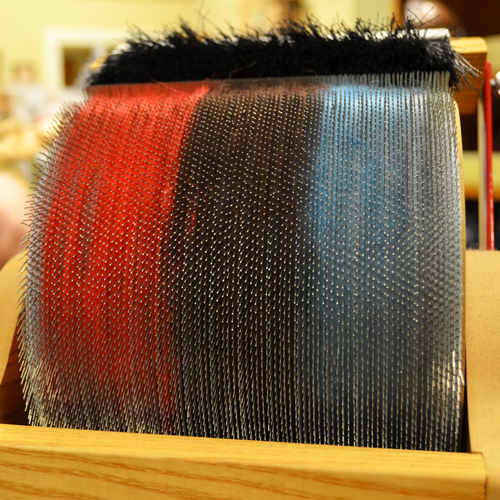 Springtime also means bright, cheerful colors; so we had to share with you these beautiful batts carded on a Strauch Drum carder. Find more on our Pinterest board.