We've traveled quite a bit recently to various shops, fiber festival and retreats; if you've missed seeing us, here's a quick recap of how we spent our spring!
On our way to the PlyAway Spinning Retreat in April, we stopped by one of our retailers, The Smoky Mountain Spinnery. It is a wonderful little shop located in Gatlinburg, TN.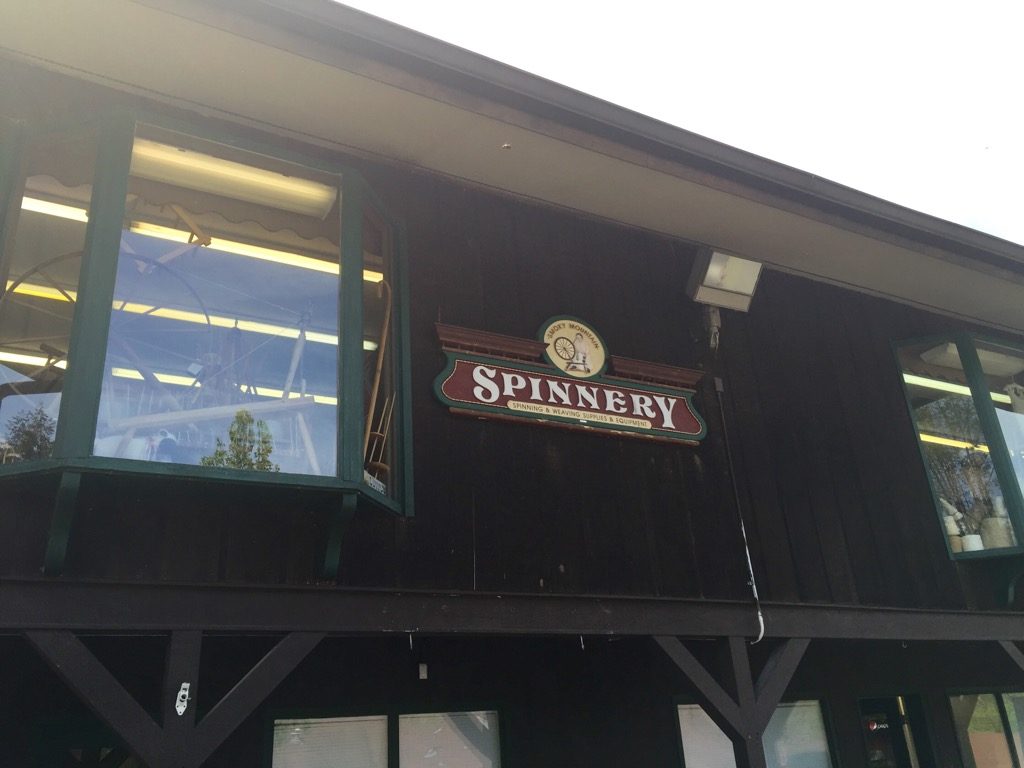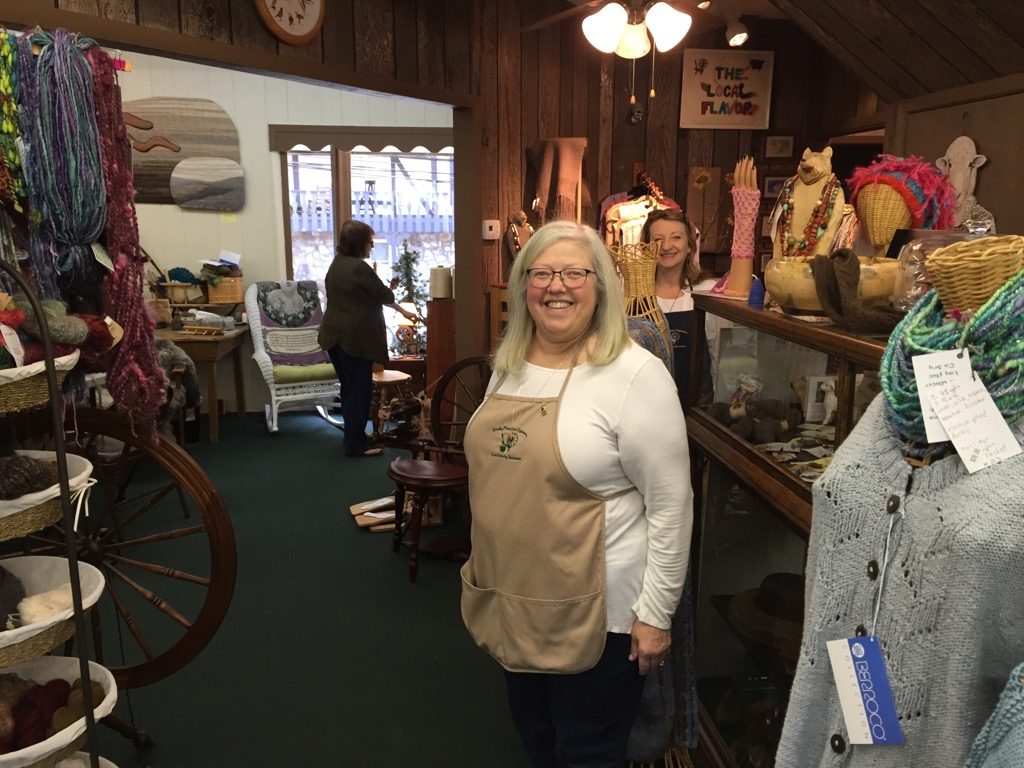 The owner, Nancy Thompson, in her beautiful store.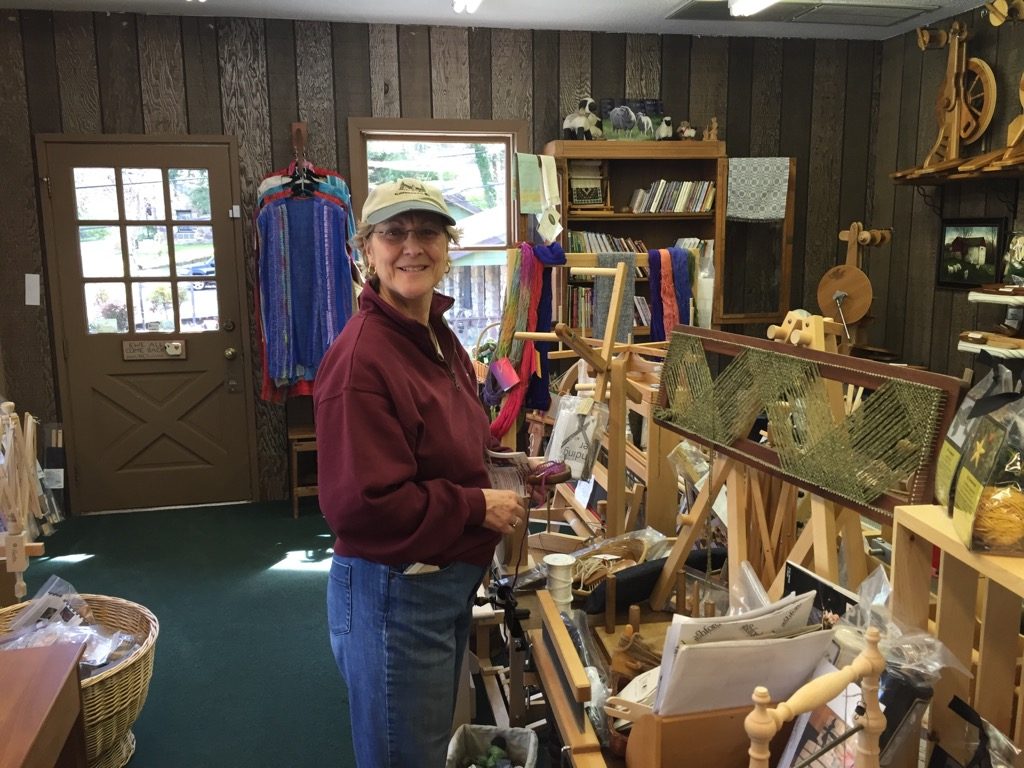 Joanne loves to check out new sources of fiber goodies.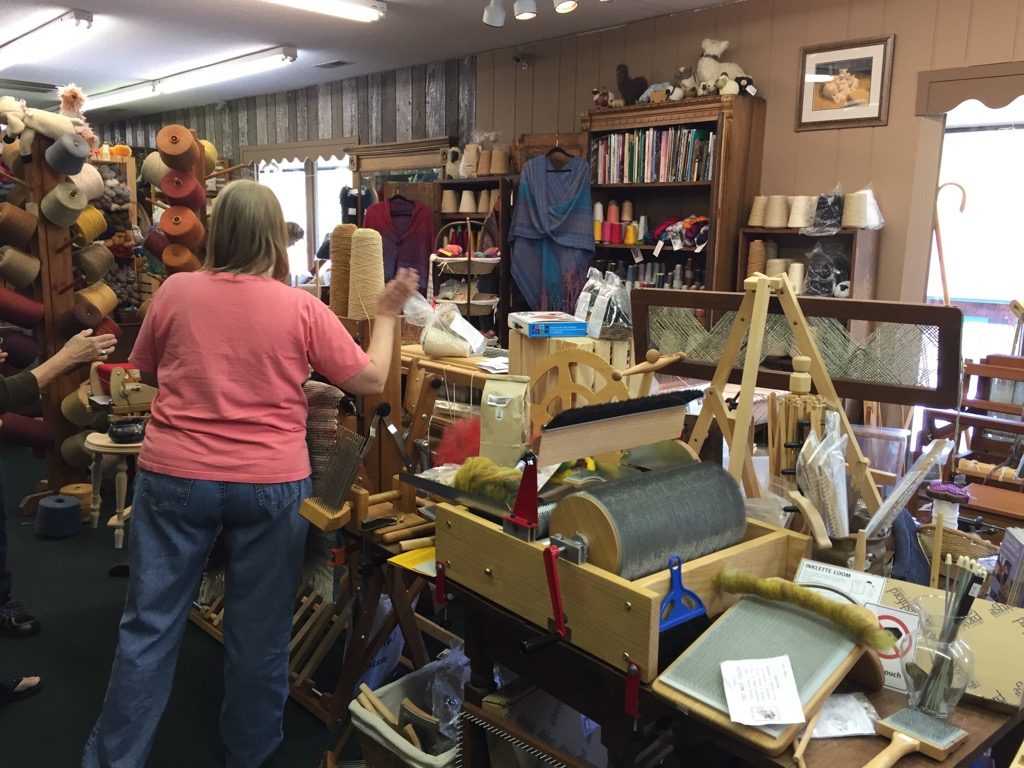 Strauch Fiber Equipment products are on display at Smoky Mountain Spinnery.
Then we arrived in Kansas City for the first-ever Ply Away Spinning Retreat. Here are a few photos from our time there; you can view our full recap here if you missed it.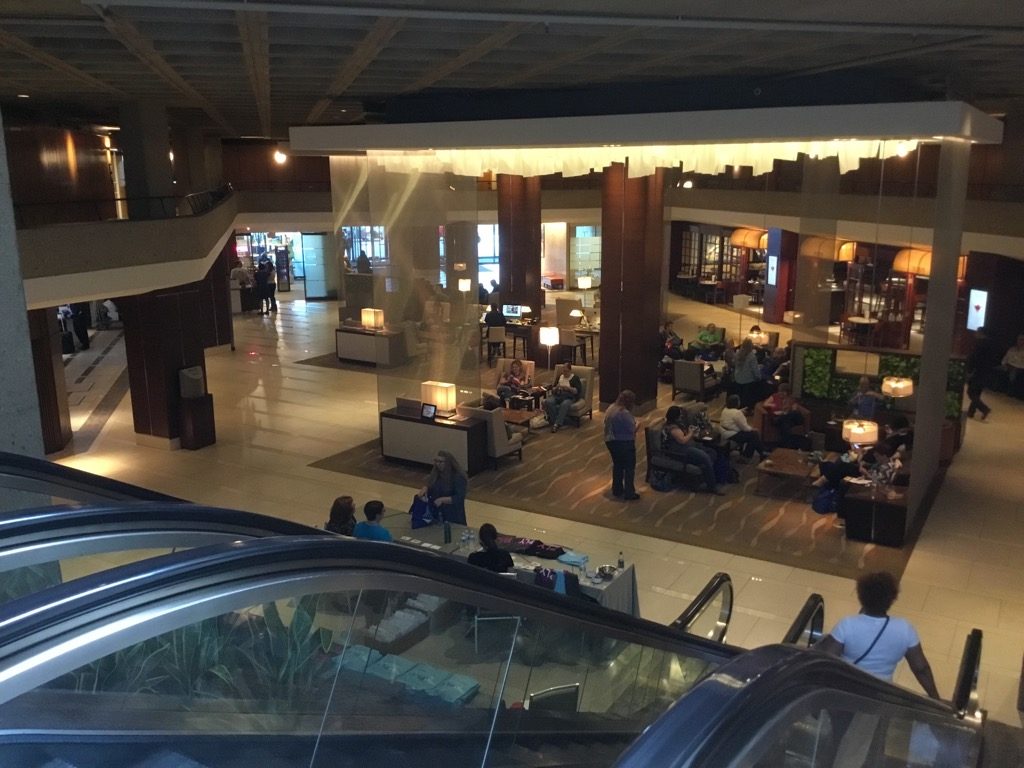 Even before the retreat starts, spinners and fiber artists are gathering in the hotel lobby.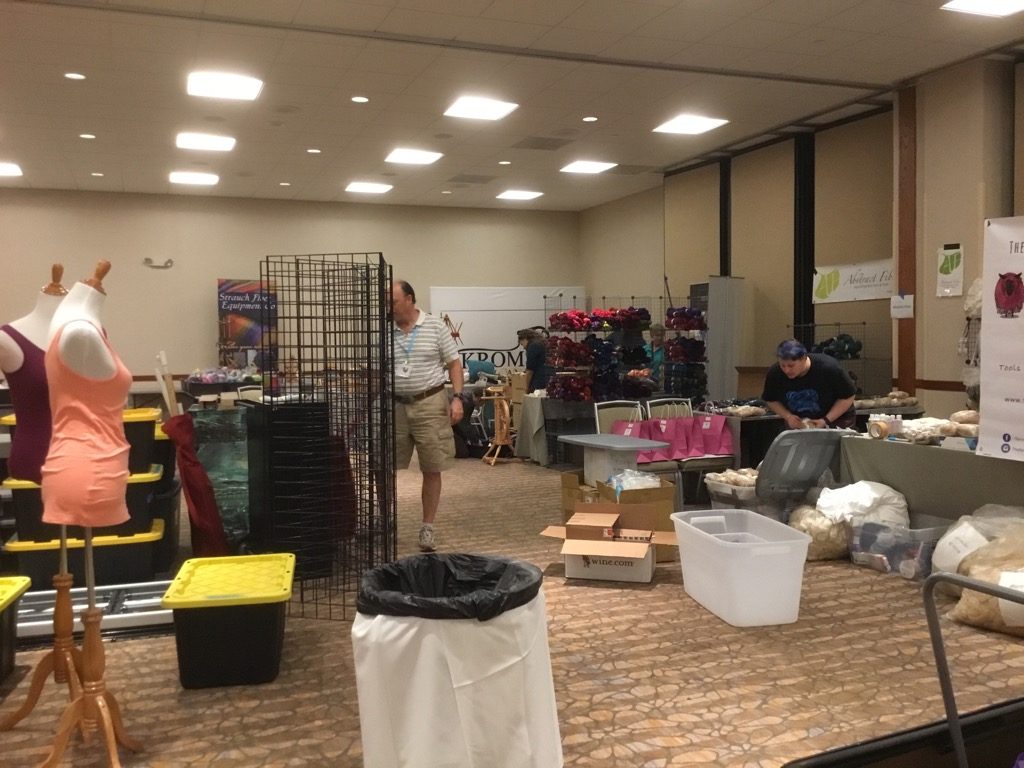 Set-up day always looks more chaotic than it actually is.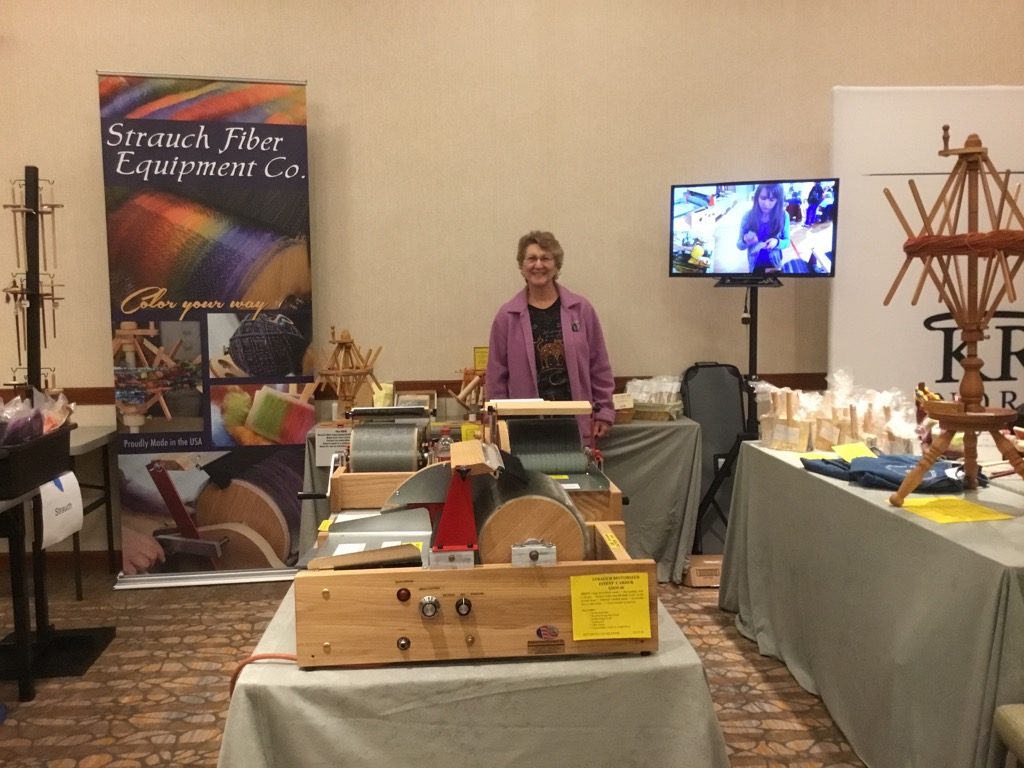 Joanne in our booth – it's all set up!
After Kansas City, we headed up to Maryland for the Maryland Sheep and Wool Festival, where we gave live demos of our products in the Carolina Homespun booth.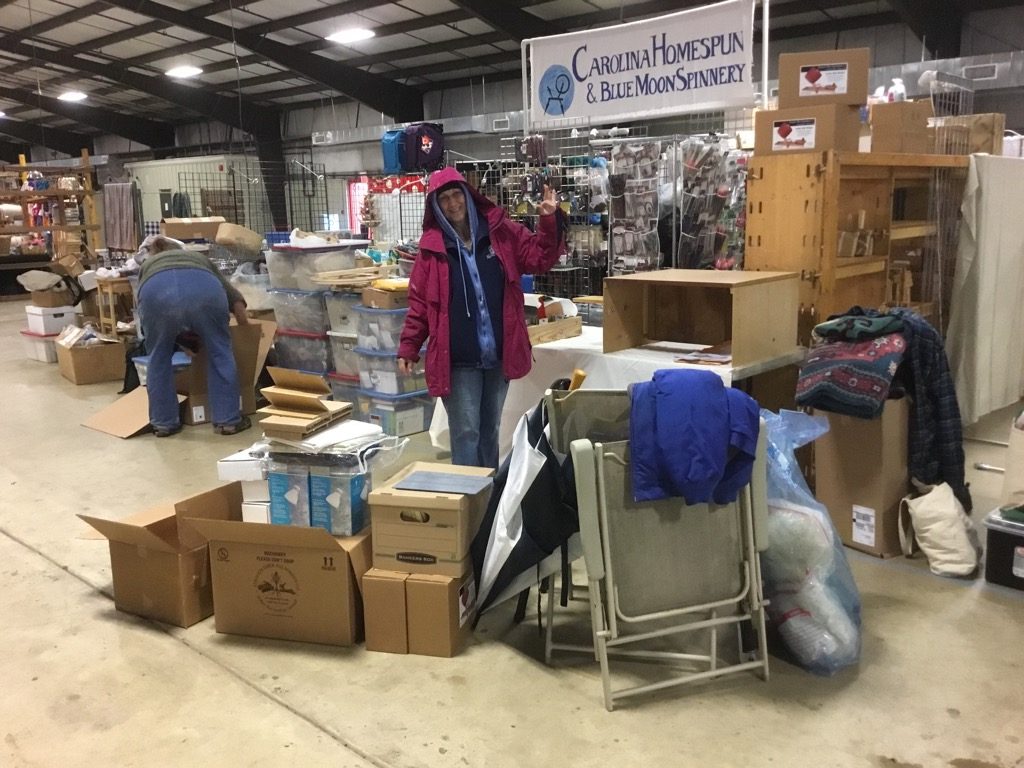 Setting up at MDSW.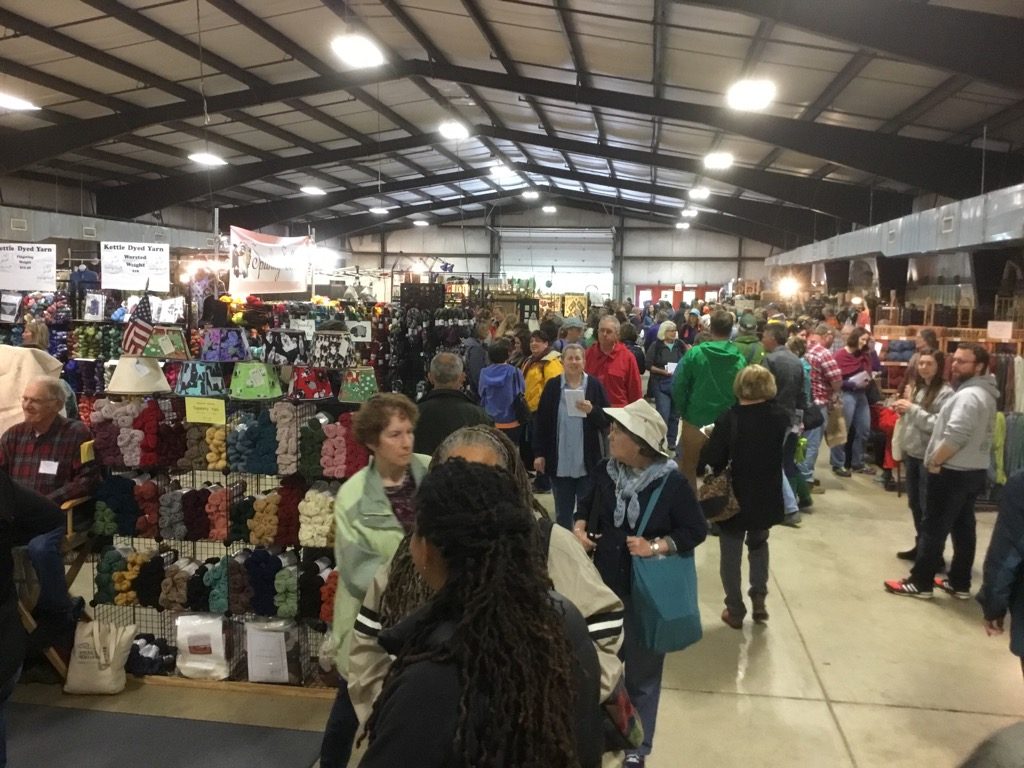 So many shoppers and fiber fans!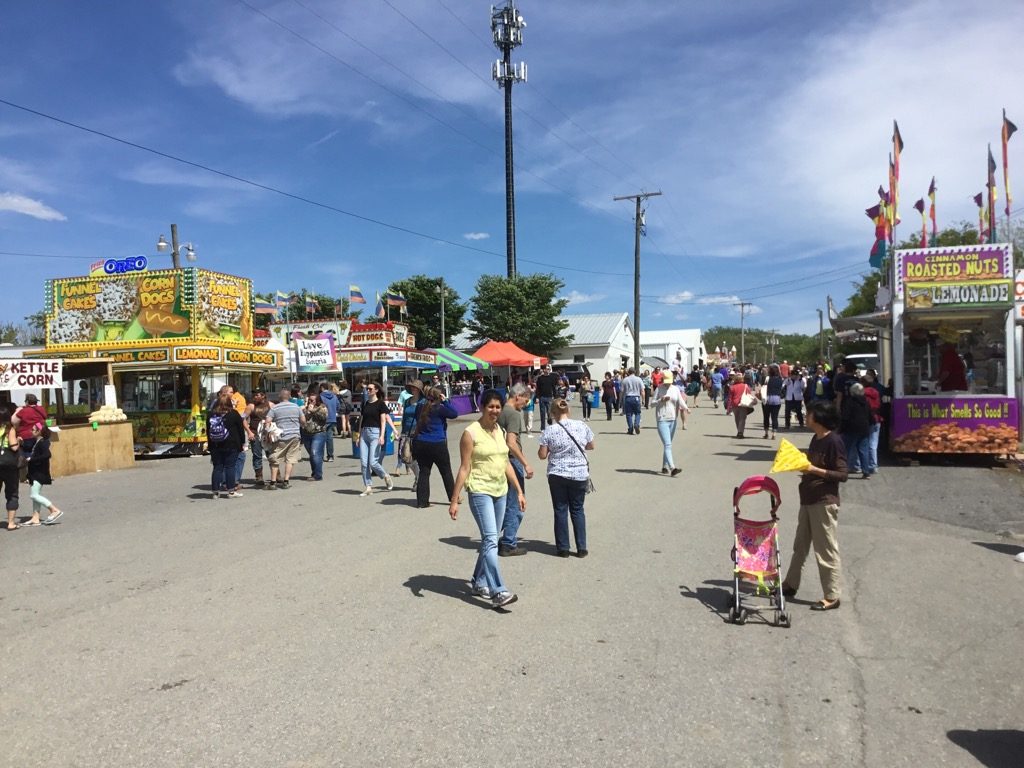 Food vendors on the fairway kept us going all weekend long.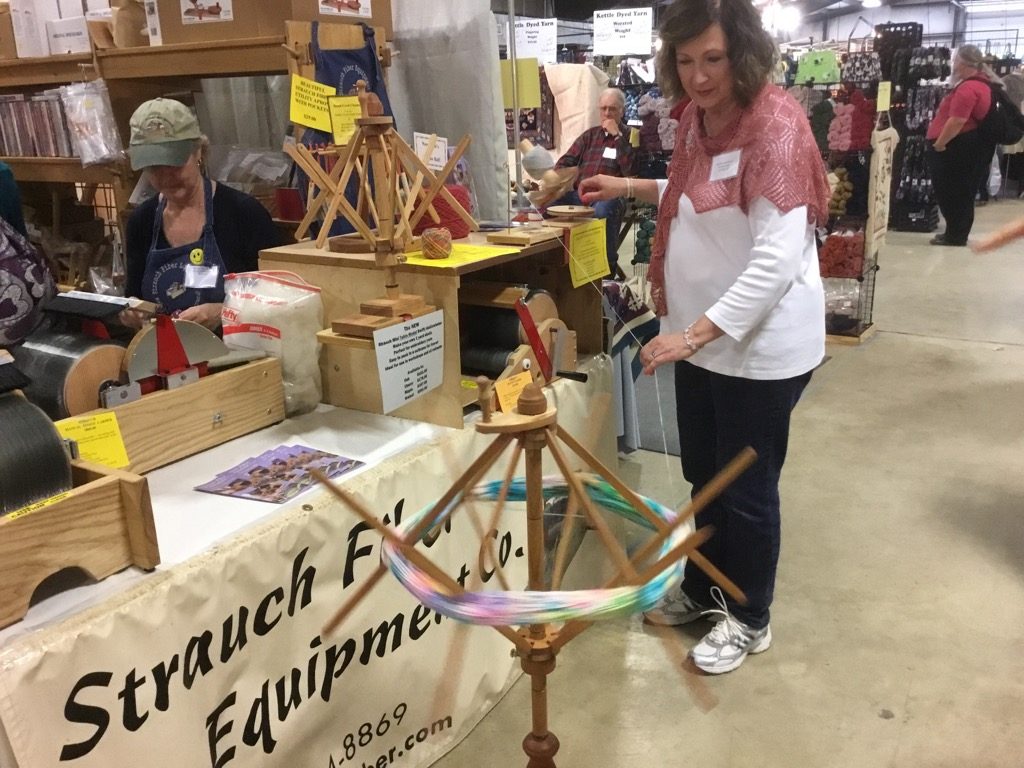 Customers who purchased skeins of yarn are invited to use our jumbo ball winder and Swift/skeinwinder.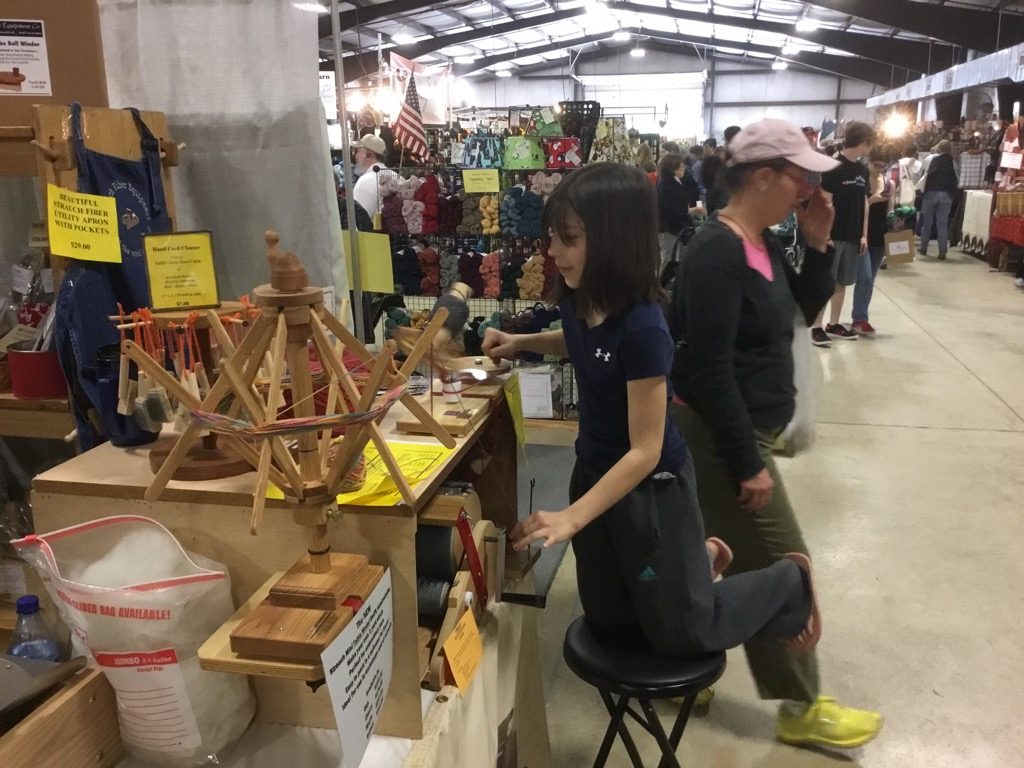 It's so cool to see children taking an interest in the fiber arts!
After Maryland, we headed down to Lexington for the Kentucky Sheep & Fiber Festival.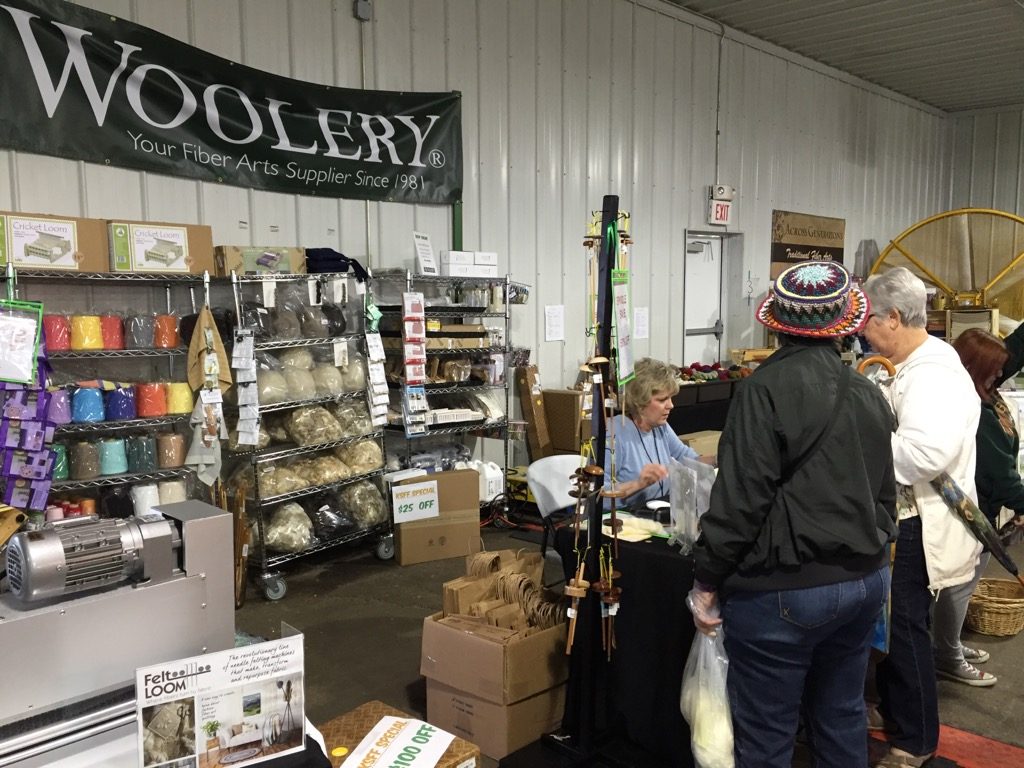 It was our pleasure to be sharing a booth with The Woolery (Located in Frankfort, KY) again this year.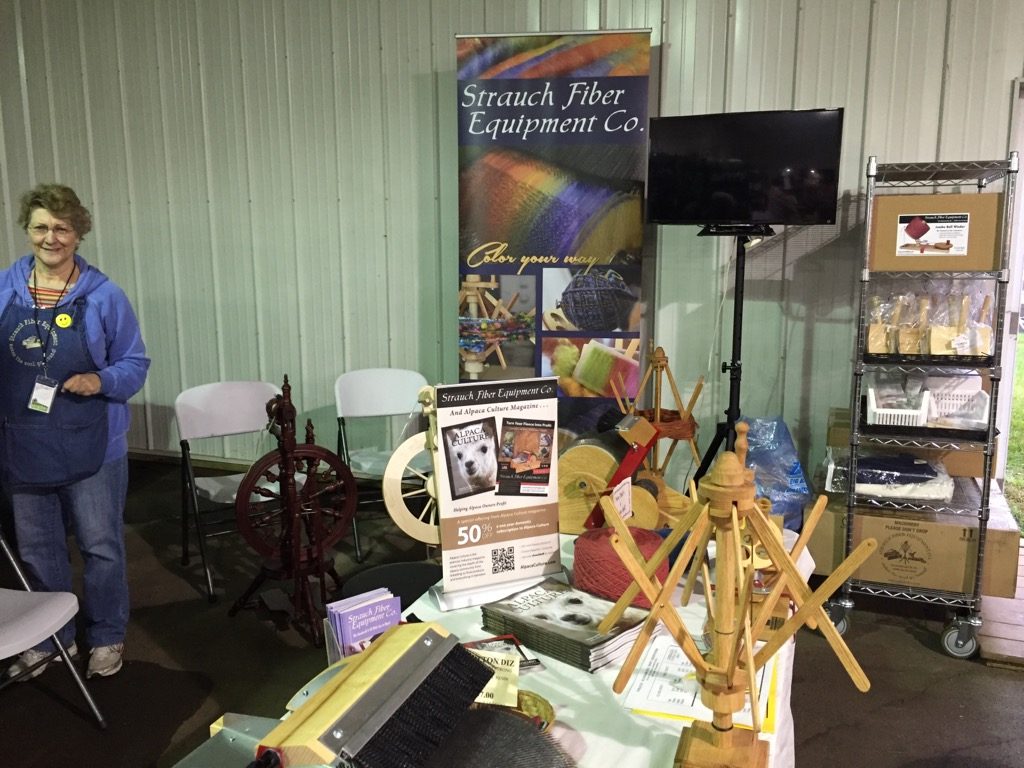 Several of our products are ready for live demos!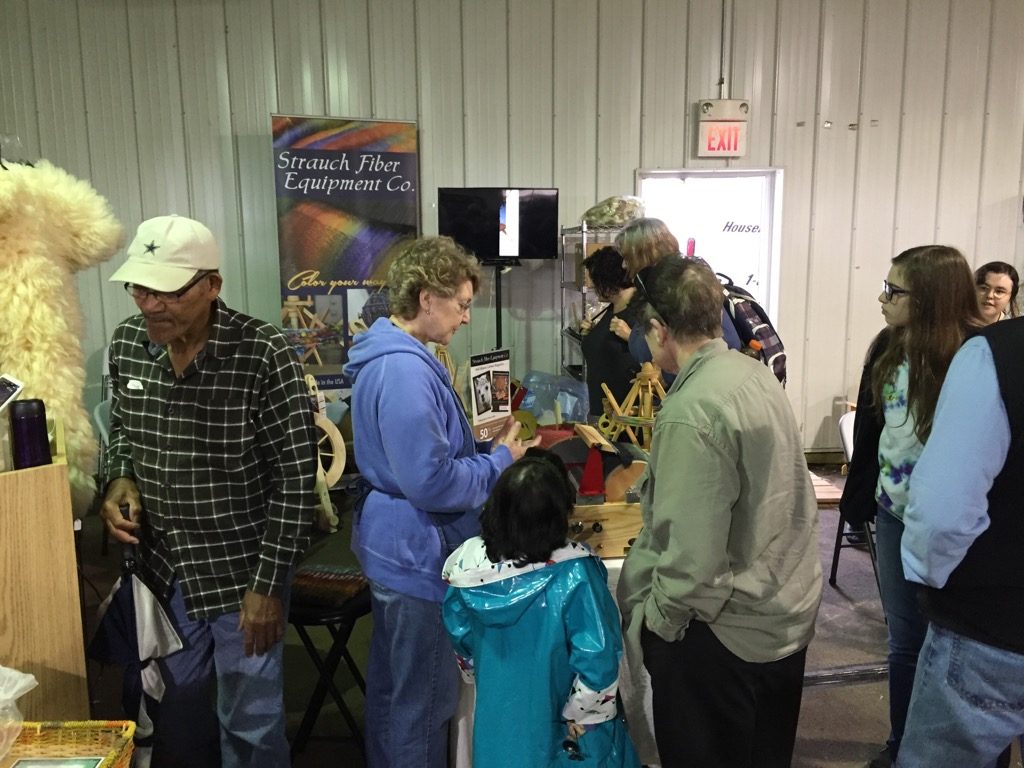 Joanne shows interested fiber artists the joys of our motorized Finest Drum Carder.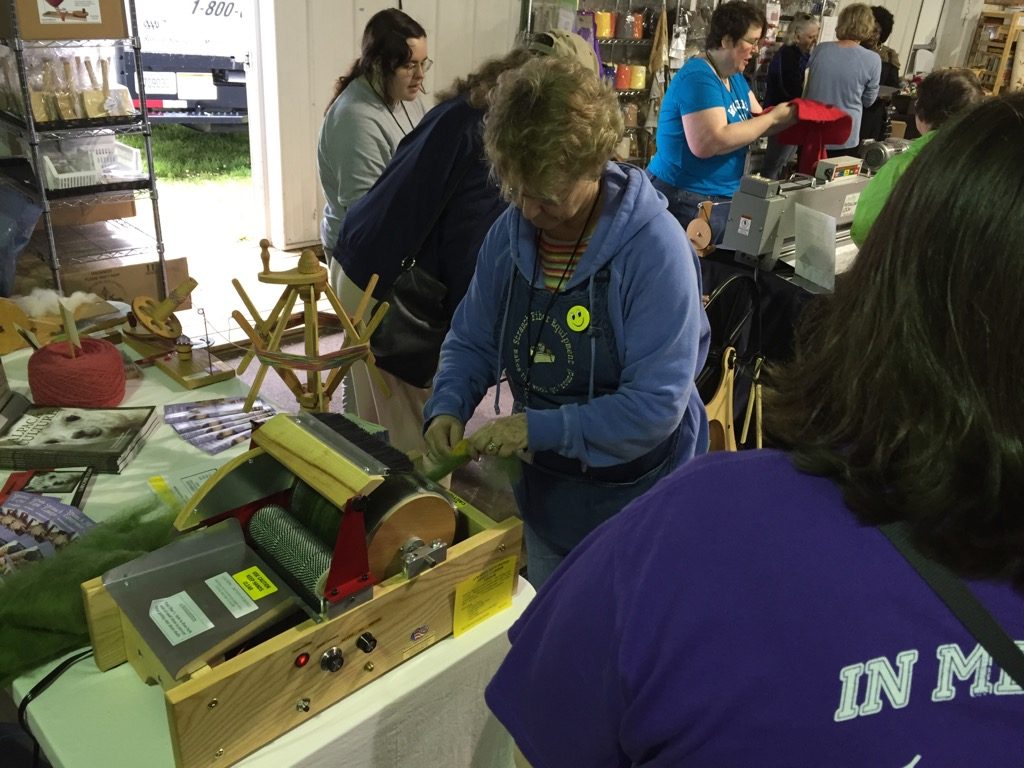 Demonstrating how easy it is to use a diz to pull fiber off of a Strauch Drum Carder!
We had a great time in all of our travels this spring. Did you see us at any of these events? Let us know in the comments below. Click here to view our full 2016 schedule of events to find out where you can see us next!