Striped batts are a great way to transform your fiber stash into unique batts you'll love to spin. When your fiber stash gets out of hand, this is a wonderful way to put those leftover bits of fiber or orphaned braids of roving to good use. Mix and match any four colors of fiber to create superb stripes, from subtle to surprising!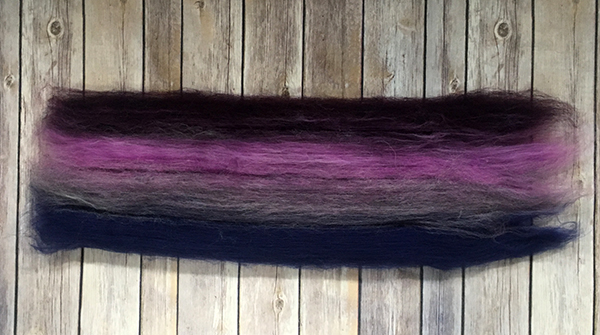 Supplies: 
1/4 oz. fiber in 4 colors: we used 100% wool fibers in a dark purple, hand-dyed magenta, lavender, and navy.
1 Strauch Drum Carder (we used the Petite)
If you're new to drum carding, click here to get our free guide, Drum Carding 101!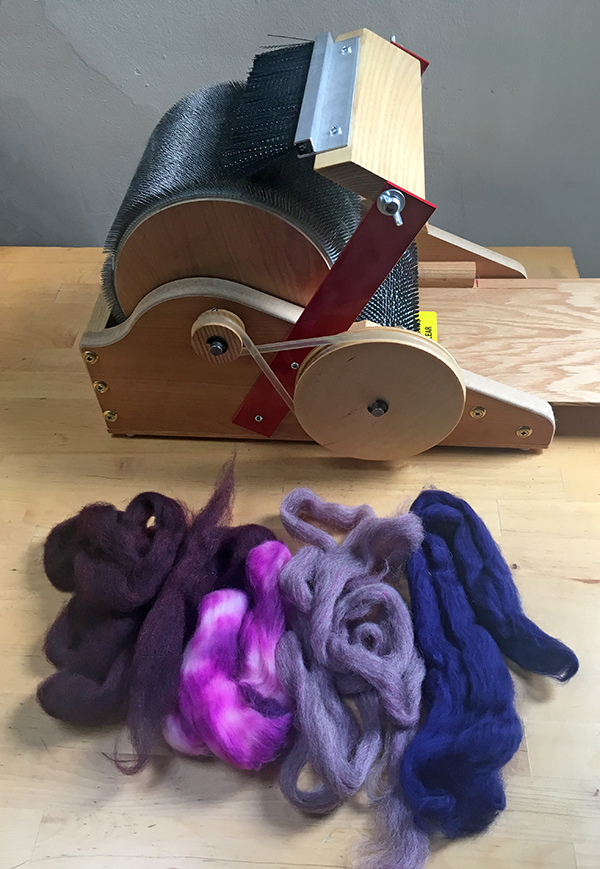 Begin by prepping your fiber into long strips, drafting it out a bit so that it is easier to pass through the carder.
Starting from left to right, place the fibers on the infeed tray in this order: dark purple, hand-dyed magenta, lavender, and navy.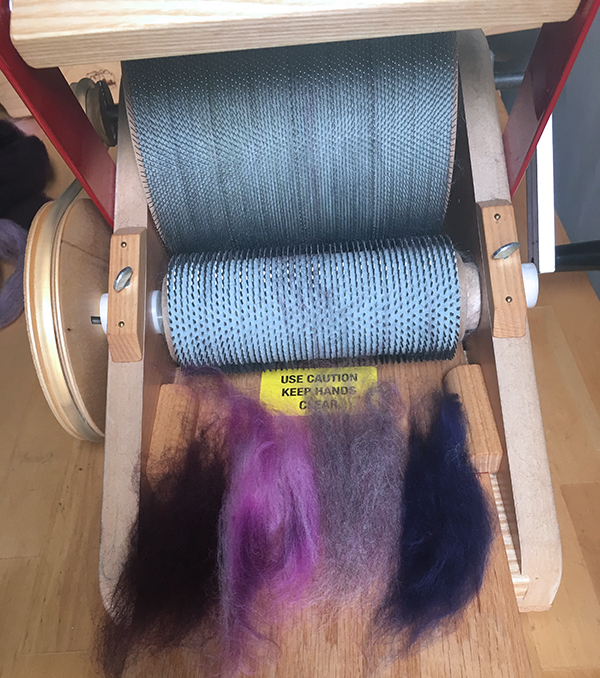 Pass them through the drum carder once; you may need to use your free hand to gently apply pressure to the fibers so that they feed through your carder more slowly. This will allow the edges between each color to blend together, while also keeping each stripe intact.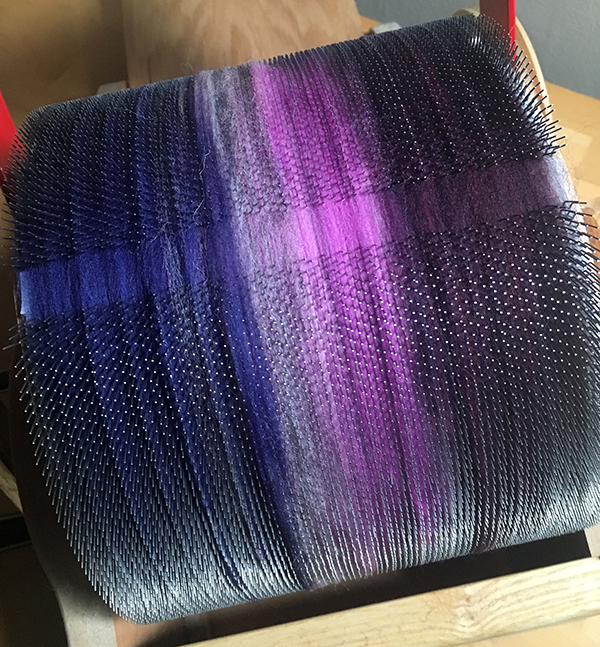 Continue passing fibers through your drum carder in this manner until the drum is filled. Remove and start spinning!
We can't wait to see what colors you choose for your striped batts – be sure to share your photos with us on Instagram using the #strauchfiber hashtag!
Love this post? Pin it!